After two years of delays due to COVID-19, this much-loved festival will bring its fresh seafood, live music, chef demonstrations and fun in the sun back to the historic Deering Estate in April 2022.
Calling all seafood lovers! After the COVID-19 pandemic forced the Deering Estate Foundation to postpone its 16th Annual Deering Seafood Festival for more than two years, this beloved event is finally coming back – and this time, it's bigger and better than ever! Taking place on Sunday, April 10, 2022 at the Deering Estate, this award-winning day of "fun in the sun" will delight its guests with everything from cooking demonstrations by top Miami chefs and delicious food from South Florida restaurants to live music, a Bahamian Junkanoo parade, boat rides, a beer lounge, a dedicated kid's area and more.
"We couldn't be more thrilled to finally be able to welcome our neighbors and friends to the 16th Annual Deering Seafood Festival, which is undeniably one of our most anticipated events of the year," says Nina Zanella, Executive Director of The Deering Estate Foundation. "We have so much to be excited about this year's festival weekend, starting with a special Chef's Table on the Bay 'Mardi Gras' starring Chef Dewey Losasso, and we can't wait to share it with the community, Board members and generous sponsors and vendors who never fail to make our events so memorable."
Here is what guests can look forward to during the weekend of the 16th Annual Deering Seafood Festival:
Chef's Table on the Bay "Mardi Gras"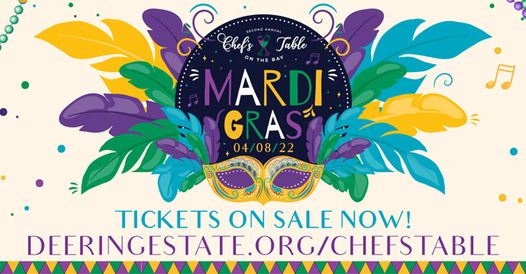 Get those beads ready! To kick-off the weekend, Deering Estate will host Chef's Table on the Bay "Mardi Gras," on Friday, April 8, 2022, the second iteration of its wildly successful Chef's Table on the Bay "Havana Nights" that debuted in October 2021.
This outdoor dining experience will start with a cocktail hour on the lawn presented by Golden Rule Seafood, and move on to cooking demonstrations and a four-course dinner by star chef Dewey Losasso. Currently the Corporate Executive Chef of Bill Hansen Catering, Losasso's resume speaks for itself. He was Donatella Versace's personal chef, he helmed the kitchen at The Forge Restaurant and Wine Bar for four years, he was executive chef of the Lipton Tennis Tournament (now the Miami Open), he made a "Coffee, Steak and Eggs Dish" that was named one of the "Top Dishes in the Country" by Esquire Magazine, he has appeared on Food Network's "Chopped" and has cooked for A-list names like Bill Clinton, "The Rock" Dwayne Johnson, Gloria Estefan, Al Pacino and more. To complement Losasso's meal, Michael Thaler, of Breakthru Beverage, will provide wine pairings and education for each course and a special after-dinner cocktail for all who attend.

Throughout the night, guests will be able to stroll through the grounds, enjoy live music, take in the beauty of the Deering Estate and indulge in good food with good company. This is a standalone event during the festival weekend, with tickets priced at $175 per person for members and $200 per person for non-members. Tickets are limited and can be purchased online. All proceeds will benefit The Deering Estate Foundation's community, conservation and cultural programming.
Food & Drink Vendors
At the Deering Seafood Festival, guests will be able to buy food and drink from some of South Florida's best restaurants and suppliers. Participating seafood restaurants include: Golden Rule Seafood, Sports Grill, Catering by Les, Chef Winston Catering, Paella Party, Antigua Barbuda, Popos Seafood, Mr. Cobbs BBQ and Pub Grill. Other food vendors guests can get excited about are Chill-N Nitrogen Ice Cream, Waffle Cabin Miami and Sugar Boutique. Eagle Brands will be onsite selling Michelob Ultra and Stella Artois. For the first time ever, there will be a beer lounge provided by Veza Sur, where guests 21+ can enjoy the Wynwood-born brewery's Spanglish and Mangolandia beers and a specialty beer cocktail in a shaded area with tables and chairs.
Chef Demo Tent
Sponsored by the Deering Estate Foundation, the Chef Demo Tent is one of the highlights of the Deering Seafood Festival. It's where six fabulous South Florida chefs present 45-minute cooking demonstrations of their favorite seafood dishes, many of which are from their restaurant menus. Five demos will be led by chefs from popular Miami restaurants, and the final demo will be completed by the student winner of our annual Deering Seafood Festival Culinary Student Competition, which will take place at Florida International University (FIU) College of Culinary Arts on March 15, 2022.

This year, the Chef Demo Tent will feature Pablo Zitzman (Zitz Sum, a James Beard Award nominee for "Best New Restaurant" in 2022), Jim Pastor (The Rusty Pelican), Cesar Zapata (Phuc Yea), Utpal Dighe (2019 Deering Seafood Festival Culinary Student Competition winner and owner of Samsara Creations) and Botanico Gin & Cookhouse. Throughout the day, a team of FIU culinary students will serve as sous chefs to those leading the Chef Demonstration, helping them to prepare their dish and clean up the cooking area.
All cooking demonstrations are free with admission. Audiences are limited to 100 guests per demo, and spots are available on a first-come, first-served basis. Attendees will enjoy samples of the food prepared by the chef, get a copy of the recipe and have an opportunity to ask him or her questions.
Entertainment & Activities
While Florida's freshest fish and seafood are always the main event, nonstop entertainment will keep the family dancing all day long. The festival will kick off with a Bahamian Junkanoo band and Virgin Island stilt walkers parading through Deering Estate, followed by performances by Visions Band FL, Caribbean Crew and Mr. Nice Guy on the main stage.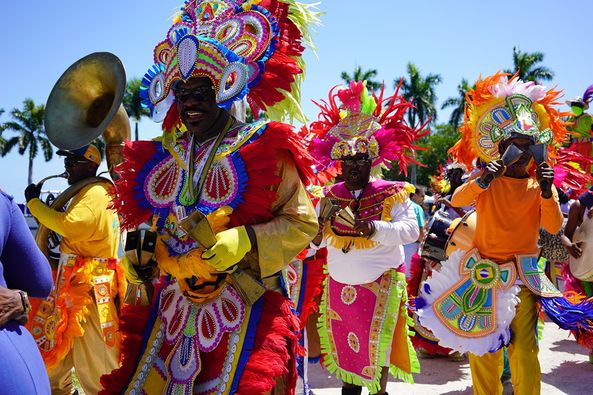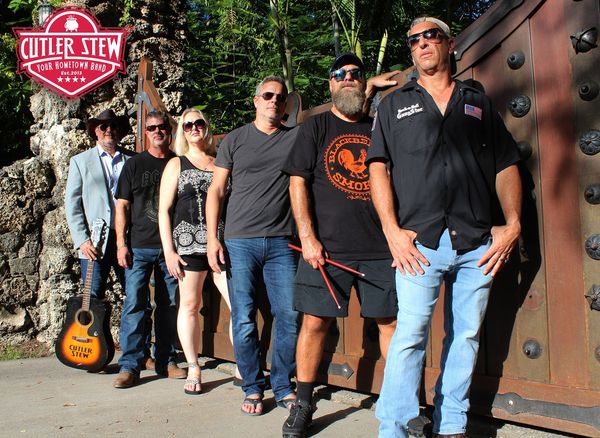 Guests who want to get out on the water can take guided Pelican Skipper pontoon boat rides (for an additional fee) from Deering Estate to Chicken Key. Back on land, arts aficionados can wander down Artists Lane and find handmade paintings, photography, crafts and jewelry by local artisans.
Just for Kids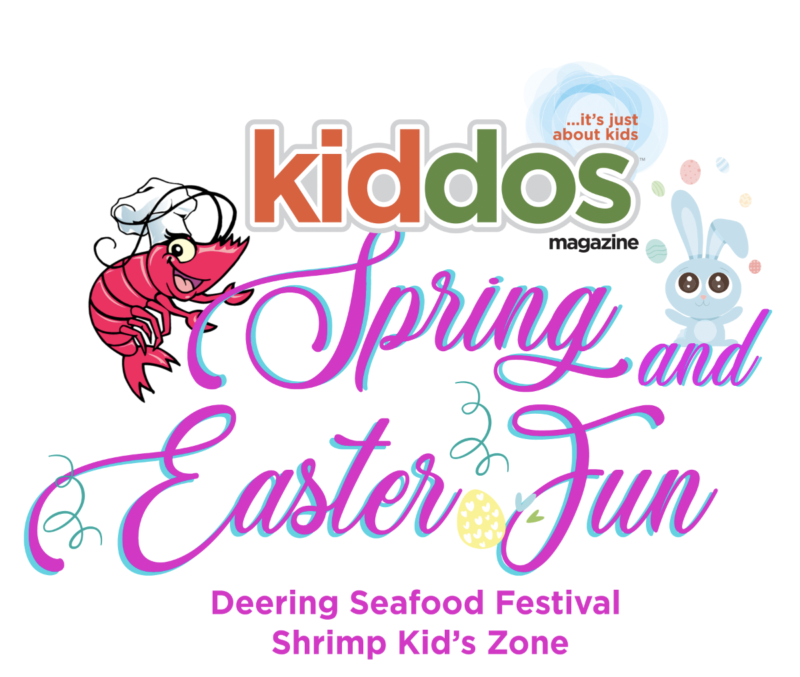 Presented by Kiddos Magazine, The Deering Seafood Festival will have a special "Spring and Easter Fun Shrimp Kid's Zone" with arts with fun station, a DJ, interesting exhibits, games, kid-friendly food, raffles, a magic show, a toddler play area, a potato sack race and – of course – an appearance by the Easter Bunny! An Easter egg hunt will begin at noon, so all kids are encouraged to bring their Easter baskets and join in the fun.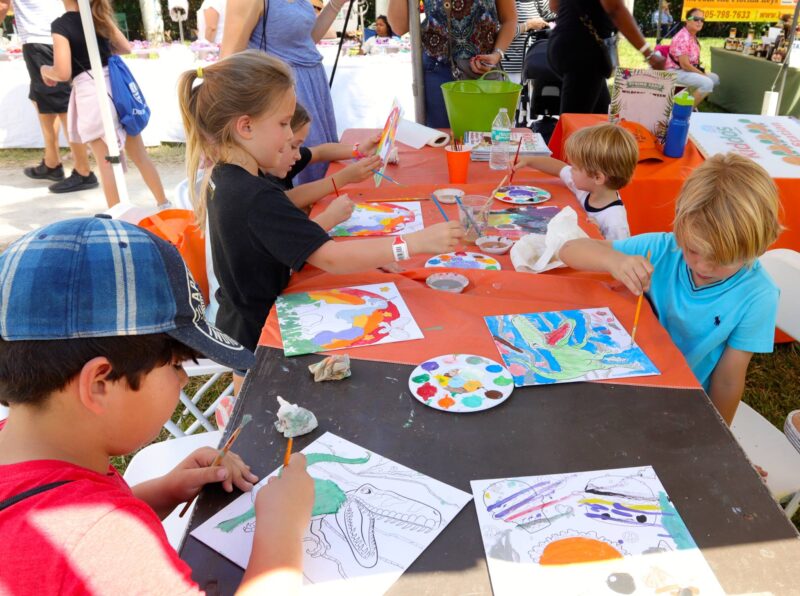 Also at the festival, Deering Discovery Cove will return with fun, educational programming and activities pulled from Deering Estate's environmental classes and camps! These classes attract more than 17,000 children throughout the year both virtually and, more recently, in person.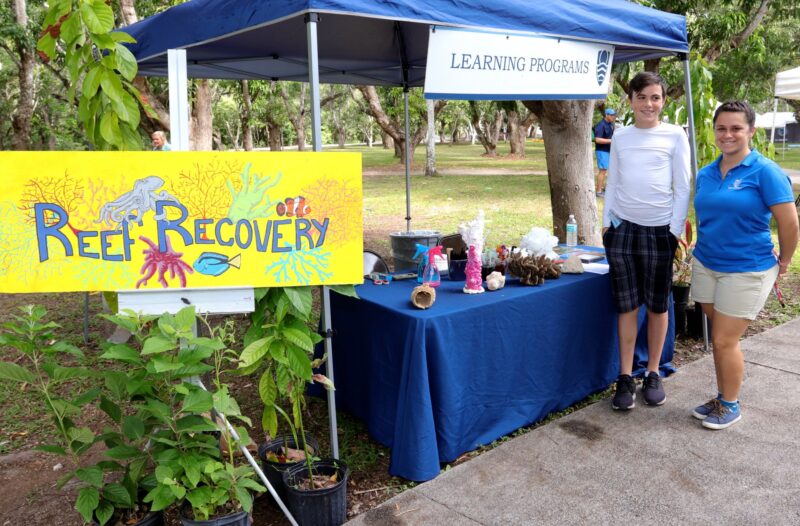 Health & Safety
While there are no set mandates in place, Miami-Dade County offers recommendations regarding the ongoing COVID-19 pandemic. Event guests are encouraged to maintain responsible social distancing and wear masks in large crowds and around individuals who aren't vaccinated. They should avoid close contact with others who are not part of their group. Festival guests are advised to check the Deering Estate website prior to visiting for any COVID advisories.
Tickets
Festival attendees are encouraged to purchase tickets in advance online or by calling (305) 235-1668 ext. 263. Tickets for adults are priced at $25 in advance and $30 at the gate, and tickets for children ages 4-14 are priced at $7 in advance and $10 at the gate. Ticket prices include park entrance and activities, but exclude food, drink, boat rides and vendor purchases.
Transportation & Parking
In addition to street and area parking, a free "Park and Ride" will be available to all festival guests at Westminster Christian School and Palmetto Bay Village Center. Shuttle buses will go to and from the venue and Deering Estate every 15 minutes. For those wishing to ride their bikes to the festival, a courtesy bike valet will be available from Green Mobility Network.
Sponsors
As a nonprofit organization, Deering Estate could not host its year-long calendar of exciting community events without the help of its generous supporters. The 16th Annual Deering Seafood Festival was made possible by over 35 sponsors, including Eric's Outboard, Shield Pest Control, Golden Rule Seafood, Shaka Kai, Sports Grille, Miami-Dade County Mayor Danielle Cava and McLusky, McDonald & Hughes, as well as media and in-kind sponsors like Kiddos Magazine, Community Newspapers, Baptist Hospital, Florida International University, Miami International Airport, Brand Poets, Veza Sur and more. The festival also has the unwavering support of the Miami-Dade County Tourist Development Council, the Miami-Dade County Department of Cultural Affairs, the Cultural Affairs Council and the Board of County Commissioners.
The 16th Annual Deering Seafood Festival will take place on Sunday, April 10, 2022, from 10 a.m. to 6 p.m. at Deering Estate. Deering Estate is located at 16701 S.W. 72 Ave., in Palmetto Bay. All proceeds will benefit the Deering Estate Foundation and are used to provide funding, advocacy and support for Deering Estate and its initiatives. For more information about the event, please visit www.deeringseafoodfestival.org.