What a better way to celebrate the month of love baking with your kiddos! The Vegan Knife makes it a breeze to make freshly baked cupcakes and donuts without spending hours in the kitchen, knowing that your goodies are safe to eat! So simple – just add 3 ingredients and use a whisk. No mixer needed!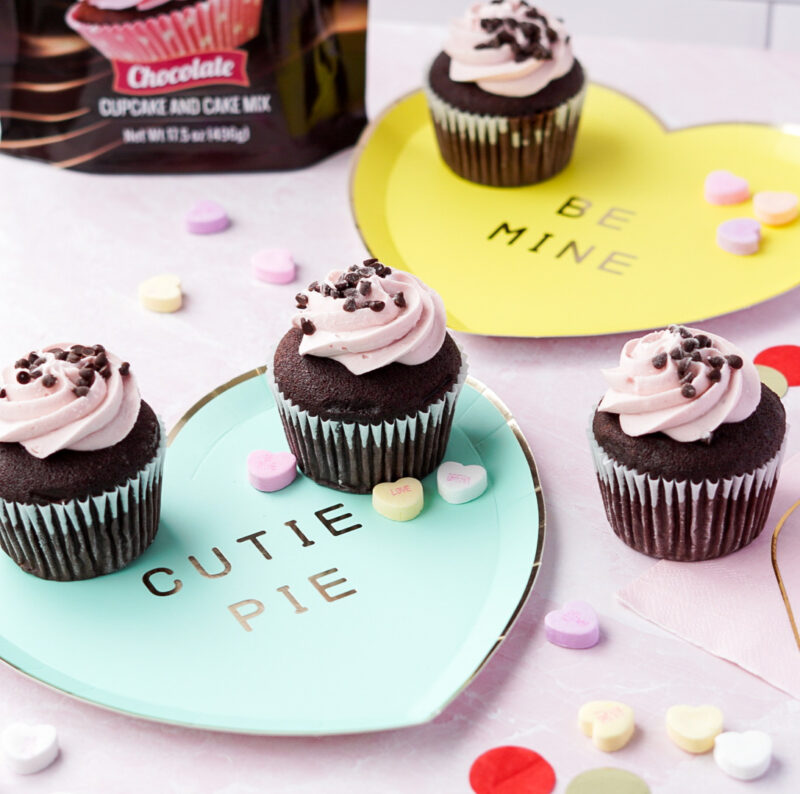 Chocolate Raspberry Cupcakes
Chocolate and raspberry were a match made in heaven. The sweetness of this vegan and gluten-free cupcake mix plus the sharp tang of the raspberry will make these cupcakes a favorite among friends — even the ones who swear they'd never go vegan! Try it out with different dairy-free icings and natural fruit toppings.
Ingredients:
1 package of The Vegan Knife Gluten Free & Vegan Chocolate Cake Mix
Additional ingredients to prepare cupcake/cake mix per package instructions using non-dairy milk, oil and vanilla.
3 Tablespoons raspberry preserves
Preparation Directions:
Heat oven to 350 degrees (internal temperature). Line a cupcake baking pan with 12 cupcake liners.
Prepare the cupcake mix according to package directions using non-dairy milk, oil and vanilla to make 12 cupcakes. Add raspberry preserves to the mix and stir until combined.
Finish the cupcake mix preparation according to the package instructions.
Let the cupcakes cool completely and decorate as desired.
Enjoy!
Delicious flavors include Vanilla Spice, Birthday Cake, Chocolate Cake, Vegan Donut, and Sugar Free Birthday Cake. 100% Vegan. Produced in a facility free of the top 8 allergens, The Vegan Knife mixes do not contain gluten, wheat, soy, egg, dairy and nuts. For more recipes ideas visit www.theveganknife.com