God's Big Crayon Box
By Mickey Scotto
When God created the earth, He made it beautiful and close to perfect until He realized something was missing: people! Using His big box of crayons, He created humans and used colors like white, black, brown and more. He used different colors for their eyes and used all the other crayons in His box for nature, the animals, and insects. He was pleased with the uniqueness He created, making people of different colors and shapes, each special in their own way. God's Big Crayon Box embraces diversity, while keeping the lesson on the most simplistic level, for even very young readers to understand. It encourages a creative and basic way to educate children about diversity. Ages 5-8.
NNNNNNNNNNNNNN
Valenslime
By Joy Keller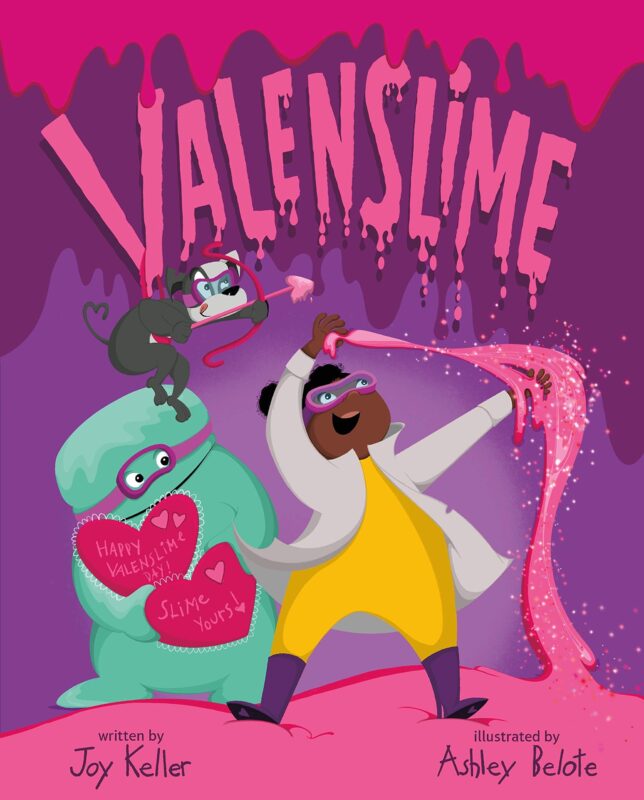 A young slime scientist's efforts to make a Valentine's Day friend for her slime explode in Valenslime, a clever and funny picture book companion to Joy Keller and Ashley Belote's Frankenslime. Victoria Franken, slime scientist, loved her slime. And her slime loved her back. But when Valentine's Day rolls around, Victoria comes to the horrifying realization that while she had many friends, Goop only had her. Illustrated by Ashley Beloto. Ages 4-7
NNNNNNNNNNNNNN
Pandemic Pals
By Gabrielle Arron and Gillian Hotz, PhD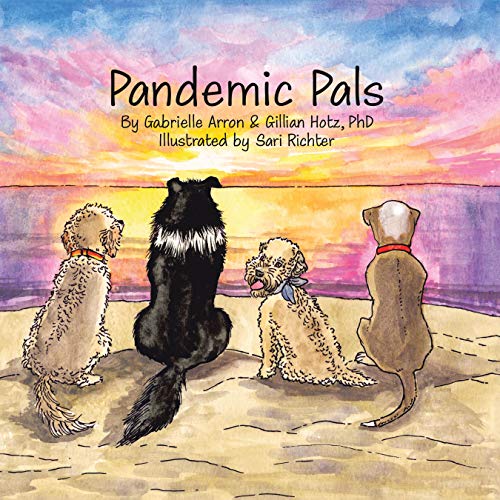 Murphy is an energetic Wheaten Terrier whose world turns upside down when the COVID-19 pandemic hits her town. She could no longer go to her favorite beach and
park to play with her friends. Murphy's daily routine changed and she learned a lot of new rules. Read about how Murphy and her friends overcame challenges together. Proceeds of book sales will be donated to Friends of Miami Animals and Berkshire Humane Society.
Ages 3-10.
NNNNNNNNNNNNNN
Britannica's First Big Book of Why
By: What on Earth Books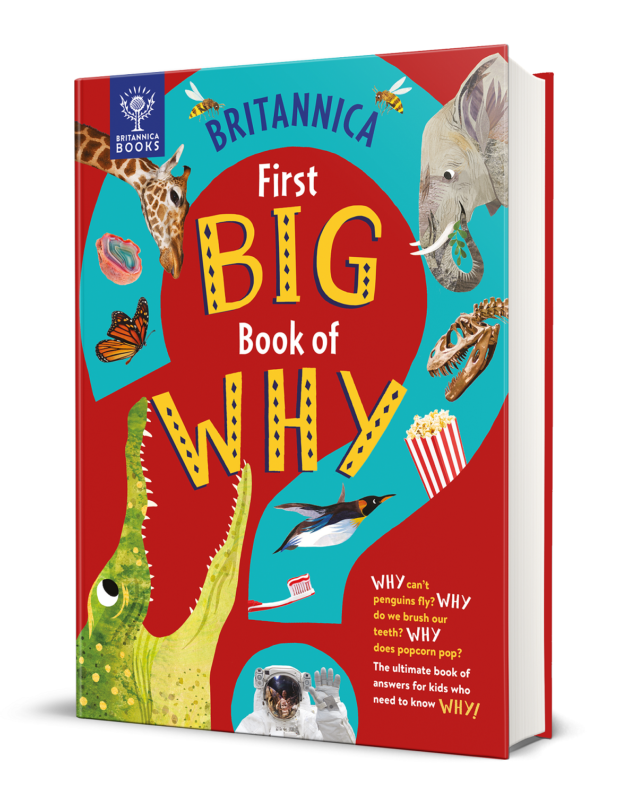 Britannica's huge, authoritative, and lavishly illustrated question and answer book will satisfy even the most curious kids, with over 100 questions verified by Britannica experts. Spanning a range of topics including animals, the body, machines, space, and more, this book provides clear and accessible explanations―and even explores some of the mysteries that experts are still trying to solve! Ages 4 to 8.
NNNNNNNNNNNNNN
The Land of Lots Book Series
By: Christian Carl
A colorful and out-of-this-world series that follows Lovelot, a young girl wandering through space who stumbles on a land in a strange and magical world that introduces her to new friends. The book series introduces a world that allows children to use their imaginations while learning new things along the way. The Land of Lots series is illustrated beautifully for every family to enjoy. Check out the next two books in the Land of Lots Series: "Land of Lots Plan Gill" and "Land of Lots Plan Paige." Ages 3-7.
NNNNNNNNNNNNNN
The Kids' Book of Sticker Love
By: Workman Publishing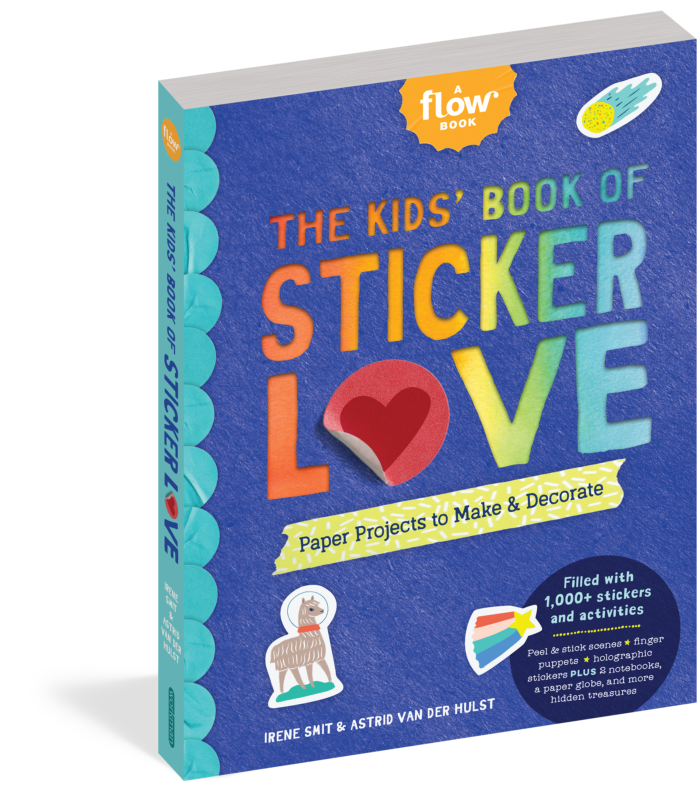 Divided into four sections, this book offers something new to discover on every page, from holographic stickers and origami finger puppets to tiny paper gift bags so kids can share their stickered creations with friends and family. Overflowing with over 170 pages of Flow's signature pull-out goodies and fun activities, the perfect mix of creativity and unplugged fun for young readers (and some older ones, too!). Kids will discover hours of engaging activities! Ages 7 and up
NNNNNNNNNNNNNN
Good Enough: A Cookbook
By Leanne Brown
A groundbreaking cookbook that embraces the joys of imperfection, in and out of the kitchen, approaching cooking through the lens of self-care, mental health, and self-forgiveness. Whereas Good and Cheap tackles budget as an obstacle to eating well, this book tackles the emotional barriers; Brown aptly observes that a huge hurdle to feeding ourselves is often believing we are not worth the effort to cook for. But she believes we all deserve to eat well every day and shows us how.
NNNNNNNNNNNNNN
The Power of Piggie Bear:
By: Mara James
The Power of Piggie Bear is an important tool created for young children so they can learn how to process and manage their feelings in a fun and loving way. Join Piggie Bear as he shows children how to identify their emotions, utilize empowering words, and teach them self-calming skills including Piggie Bear's "deep belly breathing." Encouraging self-love and providing comfort on difficult days, Piggie Bear reminds children that they are amazing – just the way they are! Ages 3-5
www.edelweiss.com
NNNNNNNNNNNNNN
Athena: The Adventures of a Fearless Dragon
By Gabriela Nalven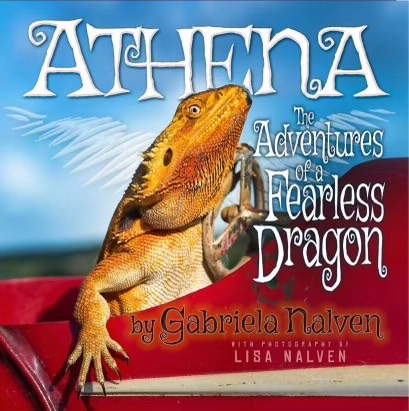 After being abandoned due to their disabilities, Athena and her two brothers, Draco and Aragon, were finally on the way to adoption. Because of being scared and not knowing what to expect, the three bearded dragons ran from the boxes and took off on an adventure. These adorable siblings will go through various challenges and fun experiences. They learn the moral lessons of giving, sibling love, and kindness. Ages 6+