Where Learning is Serious Fun!
Pine Lake Elementary Botany & Zoology Magnet School offers an exciting, hands-on STEM-focused program welcoming Miami Dade County students grades K – 5. Students benefit from innovative instructional practices, newly designed high-tech STEM Learning Labs, enriching resources, and real-world learning experiences across the curriculum.  Pine Lake Elementary Botany & Zoology Magnet school completes the first K-12 continuum of its kind.  The program creates a STEM path to Conservation Biology through Botany & Zoology studies at Pine lake Elementary and culminating at BioTECH @ Richmond Heights 9 – 12 High School.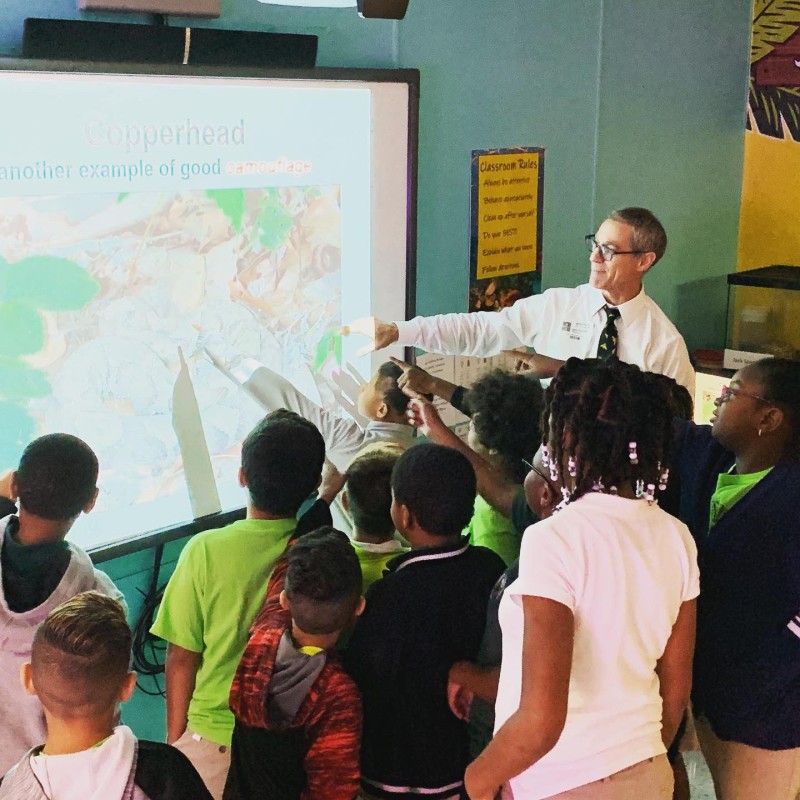 The unique Magnet program at Pine Lake Elementary engages students in problem-solving and exploration of their environment and conservation issues through a Project-Based Learning (PBL) approach. Project-Based Learning is a dynamic instructional approach in which students learn by actively engaging in real-world problems and personally meaningful projects to acquire deeper meaning and develop critical thinking.
Students interact in the STEM Learning Laboratory, an innovative learning space that transforms the school-site into a mini-research and conservation center.  In the STEM Learning Laboratory, students observe and interact with plants and animals as they conduct research and create projects related to the Magnet themes. Further enhancing the Botany & Zoology theme, an outdoor STEM Learning Laboratory extends and supports the Magnet theme beyond the classroom.  Students design and create gardens for various purposes, including growing food for the Magnet menagerie.  Students observe and care for the animals as they learn to become environmental stewards and global citizens. A partnership with Discovery Education provides PBL curriculum, professional development, and technology-based educational resources to every classroom, ensuring the STEM theme is integrated across the curriculum and school-wide.

All Pine Lake Elementary students participate in monthly place-based learning at partner sites, Fairchild Tropical Botanic Garden and Zoo Miami, where they engage in research-based, hands-on learning opportunities.  Students observe, collect data, and work together to conduct experiments that address conservation issues in their community. The Fairchild Tropical Botanic Garden partnership also brings their expertise and resources to the school STEM Learning Laboratory and classrooms as students participate in the Growing Beyond Earth Project for The National Aeronautics and Space Administration (NASA) and the Million Orchid Project, which aims to reinvigorate the dwindling population of native Florida orchids. The enriching and dynamic Botany & Zoology Magnet program at Pine Lake Elementary introduces students to the exciting and engaging world of science learning and the growing field of Conservation Biology.
To learn more about Pine Lake Elementary Botany & Zoology Magnet School or to schedule a tour of the school, contact Magnet Lead Teacher Michelle Arias at 305-233-7018.  Applications may be obtained and completed online at miamimagnets.org.  Parents must submit a completed application between October 1st through January 15th to be considered for the random selection process.  Additional information about Pine Lake Elementary Zoology & Botany Magnet program is available on the website: pinelakeelementary.com.