Born and Raised South Floridian News Anchor & Animal Advocate
Life as an anchor and mother, her wishes for her son, and their favorite festivities
Written by: Camille Lucy
Jacey Birch lives in Fort Lauderdale with her 3-year-old son, Jupiter, and their three rescue pups, Simba, Jagger and Radar. She anchors Local 10 News Mornings each weekday from 4:30 a.m. to 10 a.m. and is also proud to be the animal advocate for Local 10′s investigative team which has not only educated people, but been instrumental in changing laws on the books in Miami-Dade and Broward counties. From avid environmentalist to vegan to Mama Bear, Jacey takes all of her jobs very seriously and holds them close to her heart. As for play? Jacey spends her spare time snorkeling, exercising, reading, writing her blog, saving animals and spending time with her number-one, Jupiter.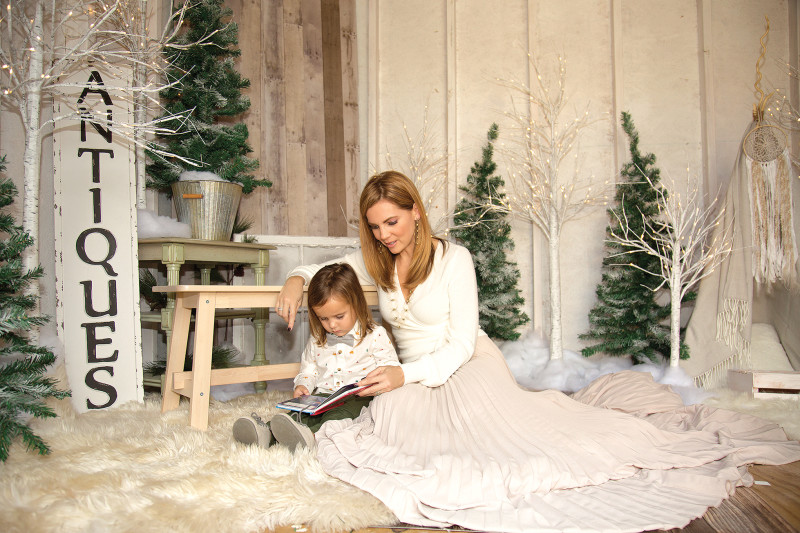 1. How do you prioritize and balance the demands of motherhood and your career?
For me the balance is simple because my son is always number one. I'm blessed to have a beautiful career I spent my life developing and I'm lucky to have the most amazing village of family and friends always ready to help me out while I am busy anchoring the news at Local 10. But when my shift ends, Jupiter is the only priority I have. My job is to keep a smile on his beautiful face and always make those brown eyes sparkle! Being a single mom means it's me and my munchkin all the time, nothing else matters as much as my precious moments with my baby boy. The baby and toddler time I have been enjoying for the last 3 years will be ending way too soon, so I just try to soak up every moment and make as many memories as I possibly can.
2. How would you describe motherhood? How has Jupiter changed you/your life? 
My life began with Jupiter! Since I graduated college, I was able to work all over the US, cultivating my career in TV and ultimately moving back to my hometown of Miami to work for the news station I grew up watching. I also filled my pre-baby days traveling the entire globe, feeding my wanderlust and filling my passport with stamps visiting nearly every continent. But now I get to live life all over again through the eyes of my munchkin. I want to show him everything I have seen, and more! Jupiter already has 3 stamps in his passport with Australia on our calendar in 2020. I have taken him to Europe with me and we go skiing every Spring. My Mommy goals are simple: give my son everything I never had.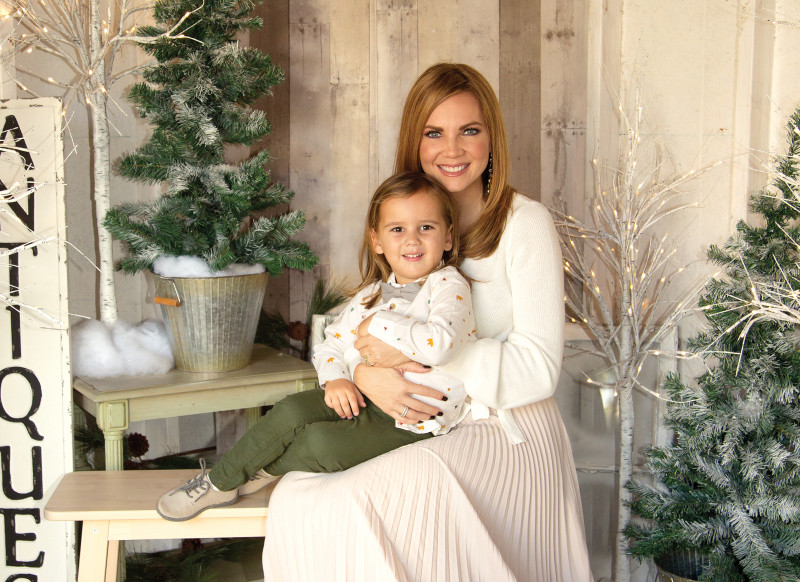 3. Do you have any Holiday tradition(s) you uphold as this festive time of year rolls around?
We watch holiday movies… our favorite is Elf! We bake cookies from scratch, always licking the frosting spoon! We do an advent calendar. We pick out a real tree, bring it home and play Christmas music while we decorate it together. We pick a family to sponsor so that Jupiter can see how blessed we are and how we will always share our blessings with others. We do family night on Christmas Eve with a little Noche Buena with our relatives. Then we do Santa and all the family and friends come to our house on Christmas Day. I cook a big breakfast, we relax and enjoy each other's company, play with all the new toys and then in the evening we drive around our neighborhood to see all the holiday lights!
   
4. What would your advice be to parents that are giving their children a pet as a gift for the holidays?
I am a firm believer that every child should grow up with pets. It teaches children responsibility, builds confidence, provides them with a constant best friend and opens their heart to creatures everywhere. However, I want all parents to understand that adopting a pet is a 15-20 year commitment. It's an important decision which must be made as a family together with realistic expectations, not just because that puppy or kitten would be so cute with a red ribbon under the Christmas tree. Maybe you will be moving or traveling or taking a new job after the holidays, meaning waiting for a calmer new pet period may be better. Pet adoption should be a family decision derived from commitment, not a gift for the holidays.
5. Describe Jacey Birch in 3 words. 
 Just 3? How about 6? Passionate, Honest, Fiery, Fun, Loyal & Talkative
About the writter 
Camille Lucy is a Certified Holistic Health Coach/Reiki & Raindrop Technique Practitioner/Meditation & Yoga Instructor, Ordained Holistic Minister, graphic and web designer, business consultant, and Vice President of a local non-profit that "rehabilitates people through animals." She is also a writer, a Mother of 3 girls, an artist, a Life-and-Love Junkie, a Self-Expression and Development advocate, and – well, you get the point. She's a lot of things, just like all of us. Camille is also author of, "The (Real) Love Experiment: Explore Love, Relationships & The Self."  Learn more about her and her adventure(s) at 

www.CamilleLucy.com

.