In our interview with Alex de Armas, an award-winning journalist at WSVN and new mother, we discussed her experiences with motherhood, favorite spring traditions, and the causes that are particularly meaningful to her.
Writer: Camille Lucy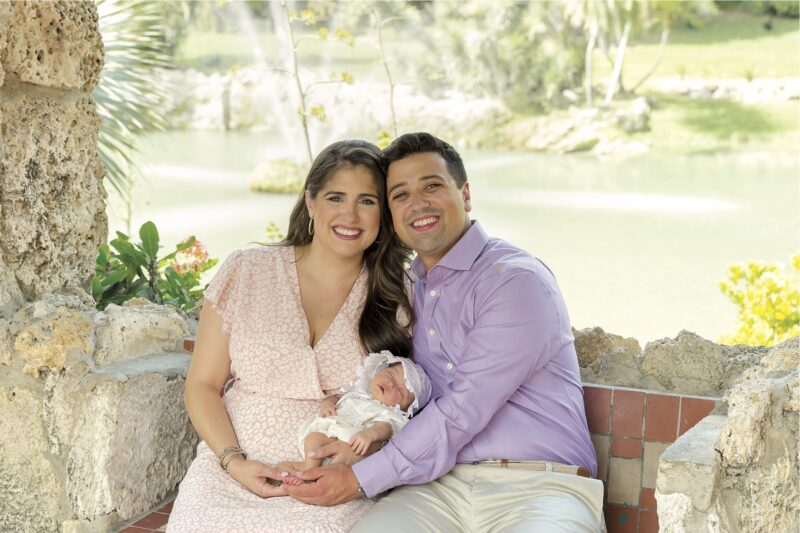 Mother's Day is a special occasion celebrated across the globe to honor and appreciate the incredible contributions of mothers in our lives. From the moment of conception to childbirth, and beyond, a mother plays a vital role in the growth, development, and well-being of her child. Mothers are the embodiment of love, sacrifice, and selflessness, and their unwavering dedication is unmatched. Whether biological, adoptive, or foster, every mother or role model deserves to be celebrated for her invaluable role in shaping the lives of those around her.
This Mother's Day, as we celebrate and honor all of the beautiful Mamas out there, we had the opportunity to speak with New Mom and remarkable career woman, Alex de Armas. She shares with us all about family, spring traditions, and inspiration.
What has been your biggest surprise so far about motherhood?
Just how much I love my daughter, Charlie. I knew I would love her a ton, but I didn't know it would feel like this. People would describe a mother's love to me, but I now know words can't truly describe this relationship. My heart has exploded with how much love I feel. I expected a special connection with her, but what I actually feel is beyond words. Now I get "it"! 
What advice would you give to other new moms who are just starting their journey?
I think it's important to encourage each other on this journey. Coincidently, I have several friends who were pregnant at the same time as me. We even gave birth days apart. It helped a lot having other women to speak to about all the things that go on during, and after pregnancy. There's so much to learn and I've had so many questions. Having a tribe you can trust makes a big difference. I also think it's important to be vulnerable during this time. Ask for help and take it. I see why people say "it takes a village." My husband and I are blessed to have a beautiful village to help us raise our little girl.
How have your priorities shifted since becoming a mother?
Charlie is now the first and last thing I think of. When my husband and I are making plans for the future, Charlie is always top of mind. As a professional, serving my community has always brought me a lot of joy and pride and I know it always will. But now, I look forward to the day Charlie is able to understand the work I do. I now strive to make her proud and to be a good role model for her.
What has been your favorite moment as a new mom so far?
The moment they placed her on me for the first time. I tear up just replaying that moment in my mind. I vividly remember kissing her warm, soft cheek and whispering to her, telling her she was okay and that I was her Mommy. That will forever be the most memorable kiss of my life. 
Do you have any Spring tradition(s) that your family participates in each year? Are there any you would like to start now?
My husband and I are blessed to have a big family and we can't wait to start so many traditions. We are especially excited to go to Easter mass and do an Easter egg hunt. She'll be just a month old this Easter, but I plan to do an egg hunt and just tell her about it later.
What cause is important to you and why?
Make a Wish Southern Florida is an organization that is very dear to my heart. I have been an active volunteer with the organization since 2015. Make A Wish grants wishes to children with life threatening medical conditions. I've seen firsthand the joy a wish brings to a child and their family during the hardest time of their lives. Now, the work this organization does here in South Florida means even more to me. 
On the Cover Credits
Cover Models: Alex and Charlie
Inside Feature: Gabriel, Alex and Charlie 
Photography: Tulips Photography
Art Direction: Etta Walker 
Writer: Camille Lucy 
Charlie's Wardrobe: Feltman Brothers 
Location: Pinecrest Gardens ( Inspiration Center, Pergola & Lakeview Terrace and Gardens)