Written by: Camille Lucy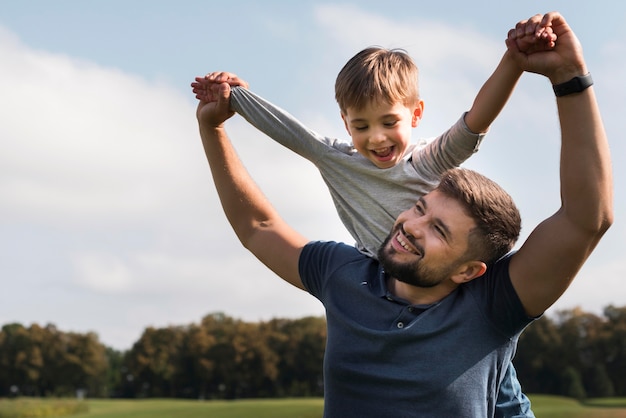 Father's Day is a momentous event dedicated to recognizing and commemorating the remarkable impact men have on their families and society at large. It grants children the chance to express gratitude and admiration for their fathers and father figures who have played a crucial role in shaping their lives. Now, the question arises: what can you offer the man (or men) who tirelessly labor to provide for their loved ones? To demonstrate your affection, here are some suggestions and creative gestures of love:
Personalized or Handmade Gift(s)
Consider customizing a gift specifically tailored to his interests and preferences. It could be a monogrammed item, engraved accessory, or a personalized photo album. Get creative and make a heartfelt DIY gift, like a scrapbook, a handwritten letter, or a handmade piece of art that reflects your appreciation and love.
Outdoor Adventure
Plan a fun-filled day outdoors engaging in activities he enjoys, such as hiking, fishing, camping, swimming at the beach, or a picnic in a scenic location.
Gourmet Goodies
Prepare a delicious homemade meal or treat him to a special dining experience at his favorite restaurant. You could also arrange a gourmet food or wine tasting session.
Relaxation
Help him relax and rejuvenate with a spa day, massage, or a wellness retreat where he can unwind and recharge. The spa is not only for women!
Gadgets & Toys
If he's a tech enthusiast, consider gifting him the latest gadgets or accessories that align with his interests, such as a smartwatch, headphones, or a new smartphone. If he has a favorite sports team or a beloved hobby, surprise him with memorabilia, equipment, or tickets to a game or event he's been looking forward to.
Quality Time
Sometimes the most precious gift is spending quality time together. Plan a day where you engage in his favorite activities or simply have a heartfelt conversation and create lasting memories.
Remember, the best gift is one that comes from the heart and reflects his personality and interests. Tailor your gesture to his unique tastes and preferences to make this Father's Day truly special.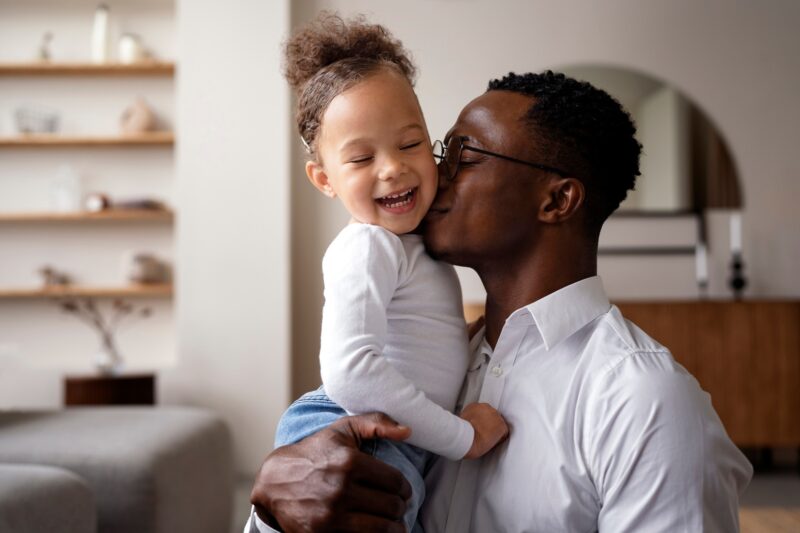 Coping with the Loss of a Father
In the event of a loss where your father is no longer with you, there are meaningful ways to honor his memory and feel a sense of closeness during this challenging time. Consider planting a tree as a memorial, crafting a memory book filled with cherished moments, or savoring his favorite meal. While these gestures cannot replace the presence of your father, they can provide solace and a connection to him. Sharing stories and revisiting photographs also serve as poignant reminders, keeping his spirit alive in your thoughts and heart.
Coping with an Absent Father
If your child's father is absent, it's essential to foster open and honest communication without hesitation. Engage in conversations about their father, address their inquiries, and encourage them to share their feelings about the situation. Ensure your child knows they are loved unconditionally and that you will always be a constant presence in their lives. If there is a male role model available, consider inviting him to spend the day engaging in a shared activity with your child.
If you yourself have experienced the absence of a father, find solace in journaling about your experiences and emotions. Writing can serve as a powerful tool for releasing pent-up feelings, thoughts, and beliefs, offering a cathartic and healing experience. Take the opportunity to jot down reasons you are grateful for the other male figures in your life, acknowledging the positive influences they have had on your journey.
Camille Lucy is a Certified Holistic Health Coach, Certified Reiki & Raindrop Technique Practitioner, Ordained Holistic Minister, Certified Meditation & Yoga Instructor, graphic and web designer, business consultant, and long-time animal rescue volunteer. She is also a writer, a Mother of 3 girls, an artist, a Life-and-Love Junkie, a Self-Expression and Development advocate, and – well, you get the point. She's a lot of things, just like all of us. Camille is also author of, "The (Real) Love Experiment: Explore Love, Relationships & The Self," and owner of the inspirational clothing line and handmade crystal jewelry, LIT Gear, at www.LetsAllGetLit.com. Learn more about her and her adventure(s) at www.CamilleLucy.com.