We spoke with Sheli Muñiz, New Mom and Emmy® award winning journalist on the NBC 6 News team, about balancing work and family, spring traditions and how she's handling today's current matters.
Written By: Camille Lucy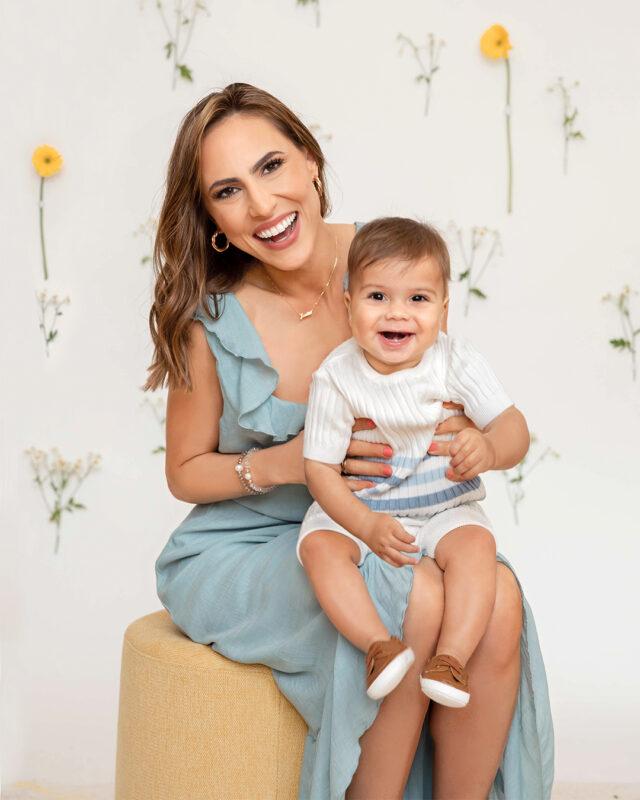 There is no greater love than the love of a mother: it is pure, unconditional and unwavering. Being a "Mother" goes way beyond the meaning of the word itself. In a Mother's eyes, you can find the purest love and care this world has to offer. It isn't always an easy job, but the rewards are boundless. This Mother's Day, as we celebrate and honor all of the beautiful Mothers out there, we had the opportunity to speak with Super Mom, Sheli Muñiz.
She shares with us all about family, spring traditions, inspiration and adjusting to today's changed world.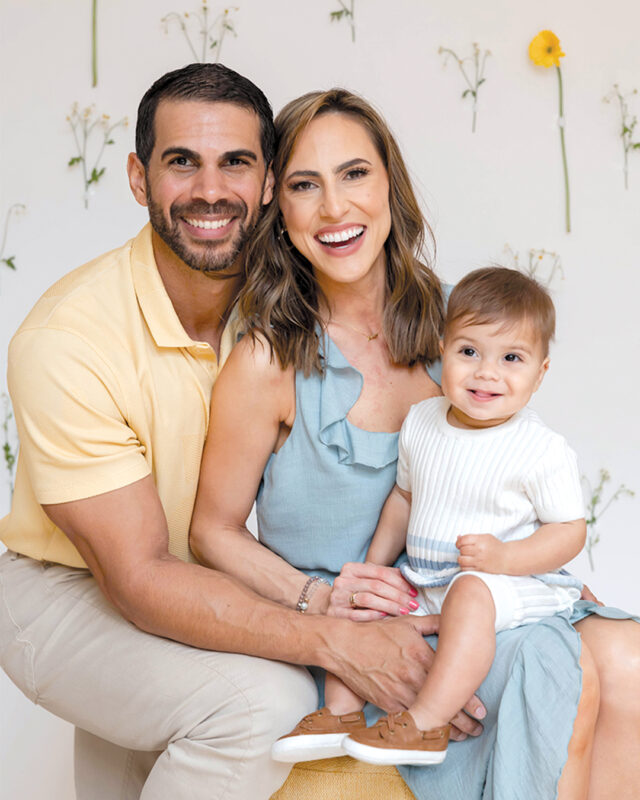 As an extraordinary woman balancing career and family, what would you say is the "driving force" in your life?
Balancing is more of a dance. Some days the balance is in tune, and other times, it's out of sync. At the core, though, my 'why' is my family. Because my family is my North Star, it helps me to become a better journalist, remembering the great responsibility that comes with informing other families about news that impacts them. Attaining a work-life balance is not an on/off button, but rather an intentional effort that comes with creating healthy boundaries. This is a work in progress, every-single-day.
Do you have any Spring tradition(s) that your family participates in each year? Are there any you would like to start now?
This is something I am so excited about as a new mom! I have many beautiful memories growing up around the springtime con mi familia. My fiancé and I hope to create some new traditions with our own. I've always dreamed of doing crafts and baking with my child and I hope our little man will be just as enthused. I think for Dad and me, spending time outdoors is something we value and we hope to instill the benefits of nature into our son.
What would you say has been the biggest challenge you faced during all of the changes in the last few years? What has been your biggest blessing?
Wow! This is a good question. The biggest blessing, of course, has to be our son, Justin, who is now 10 months old. If Covid-19 has reminded us of anything, however, it is how health and life is so priceless. Just being here writing this, healthy, in a global pandemic is a blessing. It was a challenge finding that right balance between staying safe and living life, not wanting to miss out on those formative experiences with our new son. A pandemic delayed wedding plans and later, having our first child during a pandemic was scary. What if I got Covid while pregnant? Was the new vaccine pregnancy-friendly? Am I doing enough? Am I washing my hands enough? Dad wasn't allowed in some doctor's appointments so he's hearing the heartbeat through the phone. There were visitor restrictions in the delivery room so we FaceTime'd our families after the birth. With this being our first child, this experience is all I knew. I have heard similar stories from a lot of new moms.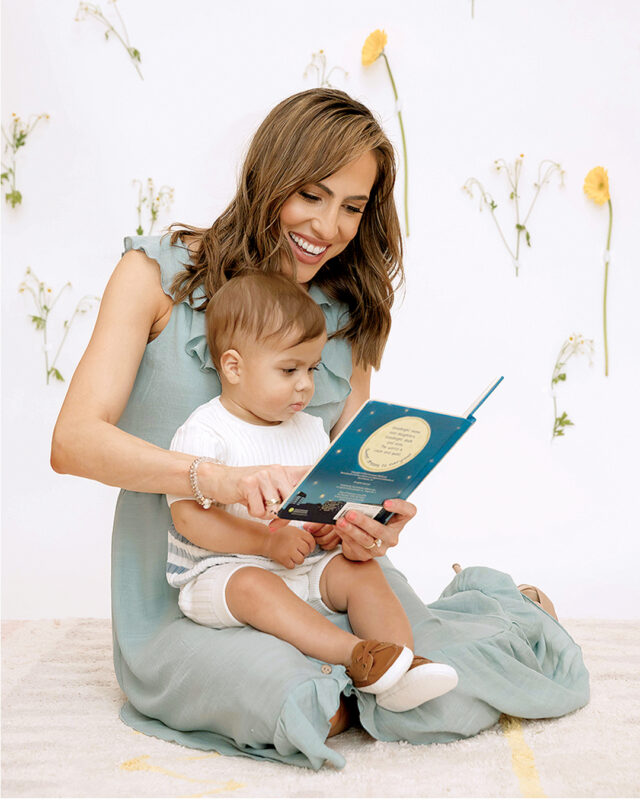 What advice would you give a woman who is balancing family and career? What was the best advice you were given?
I am so grateful that our company offers a very generous maternity leave program, but if I'm being honest, I had some guilt taking the amount of time offered. Our business is driven by visibility. Could being off television for months hurt my career? Colleagues told me I would never regret taking the time to be home with our new son. A former boss gave me the best advice. She said, "Look at it this way; you taking the full time off blazes the trail for other women and allows them to feel as though, they, too, should take it." In fact, my maternity leave made me a better employee and journalist. I was able to return to work whole. Ready. Recharged. Committed. Work almost seems easier than being home! Shout-out to stay-at-home Moms; you don't get enough credit! To the women wondering how am I going to balance it all, do it all? We can try but we will run on empty. So, when you're home—be present at home. When you're at work—BE at work!
What is your favorite quote and why?
My favorite quote came from a colleague soon after I became a Mom. She said "Breathe through the tough times, soak in the good times. Life is fleeting." I look back at the newborn phase and while some of those nights seemed long (actually, any day of nursing felt long), it all seems like such a blur. Each chapter goes by so quickly and I am committed to being so invested and so present, albeit so sleepy.
NNNNNNNNNNN
On the Cover Credits:
MODELS: Sheli and Justin Jr.
PHOTOGRAPHY: Tulips Photography
SHELI'S WARDROBE: Versona The Falls
JUSTIN'S WARDROBE: Feltman Brothers
LOCATION: Coral Gables Museum
About Camille Lucy
Camille Lucy is a Certified Holistic Health Coach/Reiki & Raindrop Technique Practitioner/Meditation & Yoga Instructor, Ordained Holistic Minister, graphic and web designer, business consultant, and animal rescue volunteer/advocate. She is also a writer, a Mother of 3 girls, an artist, a Life-and-Love Junkie, a Self-Expression and Development advocate, and – well, you get the point – she's a lot of things, just like all of us. Camille is also author of, "The (Real) Love Experiment: Explore Love, Relationships & The Self," and owner of the inspirational clothing line, LIT Gear, at www.LetsAllGetLit.com. Learn more about her and her adventure(s) at www.CamilleLucy.com.