A new school year is an exciting time. Many parents are busy with back-to-school shopping and to-do lists. Now is also the perfect time to focus on your child's dental health. Here are four great ways to make the most of this next school year.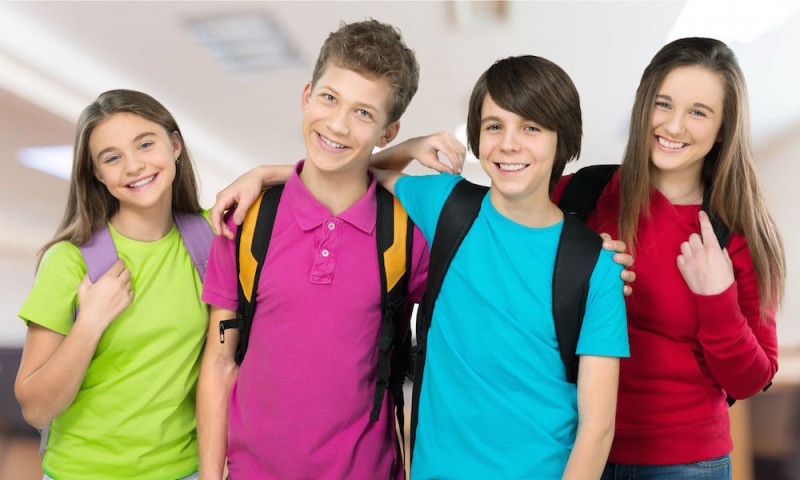 It's Dentist Time. Make a dental appointment before school starts or early in the school year. Your child should see a dentist twice per year for a checkup and dental cleaning. Don't wait until there's a toothache or noticeable tooth decay, which can result in missed school. Preventative and regular dental appointments can help identify problems before they become serious.

Healthy Eating. A healthy diet is an important part of good dental health. If your child takes a lunch to school, plan ahead to include healthy foods. If your child eats in a school cafeteria, teach them how to make healthy choices on their own. Healthful options for lunch or snacks include whole foods such as fresh fruits and vegetables, legumes, and whole grains. Avoid not-so-good choices like candy, junk food, and sugary soft drinks. Here are some easy snack ideas: a hard-boiled egg, a mini sealed bag containing sugar snap peas and grapes, cucumber sandwiches, oven-roasted chickpeas, yogurt with strawberries, or clementines, which are easier for kids to peel than oranges.

Healthy Living. There is a strong connection between exercise, healthy eating, and oral health. Teach your child to make smarter life choices. For example: Avoid tobacco. Drink water. Avoid harmful chemicals and overly processed foods. Choose whole foods, fruits, and vegetables. Get involved in sports or be part of an exercise program. Manage stress. It's important to encourage all of these healthy habits with your child. The way to a beautiful, sparkling smile is through making smart choices.

Brushing and Flossing. Regular brushing and flossing should be part of your child's daily routine. Bacterial plaque and food can settle between the teeth, which can lead to gum disease, tooth decay, and bad breath. Back-to-school time is a great time to teach your child about healthy dental habits, such as brushing at least twice per day, morning and night, and flossing daily. We recommend a soft-bristled toothbrush since harder bristles may be too abrasive for children. We also recommend switching out your toothbrushes when they begin to show wear, every three to four months. So as you're purchasing supplies for school, stock up on extra toothbrushes for home.
We hope these ideas help you and your family have a successful and healthy school year. And remember, bright, beautiful smiles are a family affair.
Dr. Ted Herrmann and Assure A Smile have served South Florida for over 31 years, helping to guide patients to better oral health for life. We are a family-friendly dentist, offering a full range of quality dental care, such as routine cleanings, crowns, Invisalign clear braces, and more. We encourage a unique holistic approach to healthy teeth and gums. We invite you to call us today and schedule an appointment.
Assure A Smile is located at
9220 SW 72nd Street, Suite 205, Miami, FL 33173
Phone 305-274-0047