As many school districts will continue with virtual learning, creating a comfortable at-home school/work station will be an important way to help kids succeed in their new learning normal.
The X-Chair products fit all! They can be used by children doing homework or learning virtually, parents working from home, and really anyone needing to use the home office.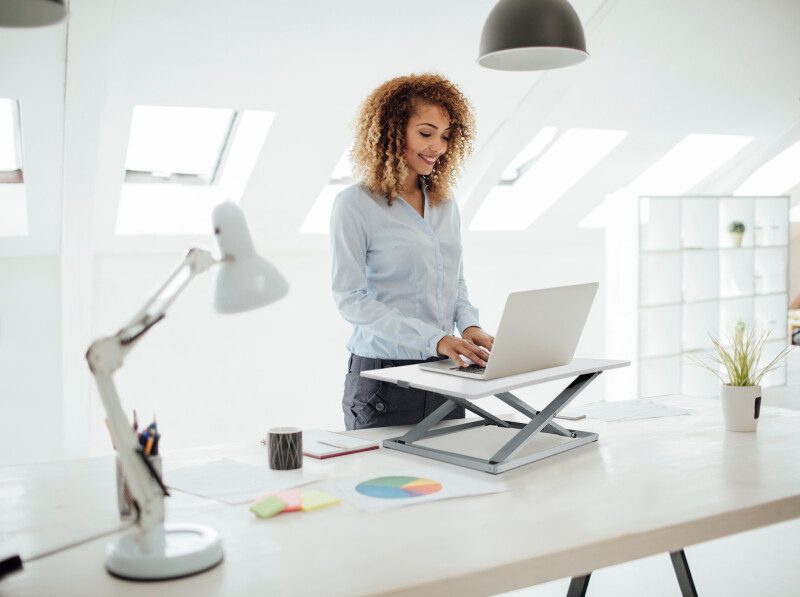 Take a look at the top 4 X-Chair Back to School products:
X-Basic Task Chair
Distinctly stylish and made with proprietary ergonomic comfort technology that has never before been applied to office seating.  Molds to the shape of the user's body, 10 comfort design adjustments make this glove-like fit possible — a seat with adjustable height and depth, a height-adjustable backrest, a headrest with adjustable height and angle, 4-dimensional armrests (with adjustable height, width, depth, and angle), adjustable tilt tension and a tilt lock. X-Chair's greatest ergonomic feat is one that needs no adjusting.
Effortlessly combines style and comfort with bold curves and elegant design. It comes in several models tailored for each individual's specific needs. Most models have several color options to create a customized look for your kid's rooms or any home workspace, the polished aluminum accents create a striking chair to look great in any at-home space.

The X-YoYo Active Stool 
Sit or Stand Comfortably. With a 10.75″ height adjustment range, and the auto-return Ergo-Saddle™, you or your kids can comfortably use X-Yoyo at your work/homework station and, be it a traditional desk, or a height-adjustable table.
 
X-Flex Top Adjustable Standing Desk
Converter rises to the occasion. It allows you to easily continue working while standing, increasing daily comfort, and allowing you to move around while you work. You can also use X-FlexTop to slightly change your desk height to make sure your monitor or your laptop is at a comfortable height when sitting in your X-Chair. The X-FlexTop height adjustable standing desk perfectly compliments any X-Chair. Combined, they provide the best option to create a healthy and productive work environment for kids and adults!
 
X-TS Monitor Arm 
X-TS Monitor Arms were designed to make your life easy and productive. Creating an organized and healthy work environment doesn't have to require an ergonomist and a handyman. In 10 minutes or less, you will be able to set up your new X-TS arm and be back to work with more space on your desk and a level of comfort previously unimaginable.

For more information on how to set up a fun and versatile home workspace with X-Chair visit www.xchair.com