Toddlers are natural explorers, a trait that makes them delightful companions—if you can keep them safe, that is. From fireworks to swimming pools, summer seems especially fraught with potential peril. Keeping your toddler from harm can seem like a full-time job.
We can't predict or eliminate every potential child safety risk, nor would we want to. We know that allowing children to explore and take some risks is necessary for them to develop resilience and independence.
Safety Tips for Summer
Water Safety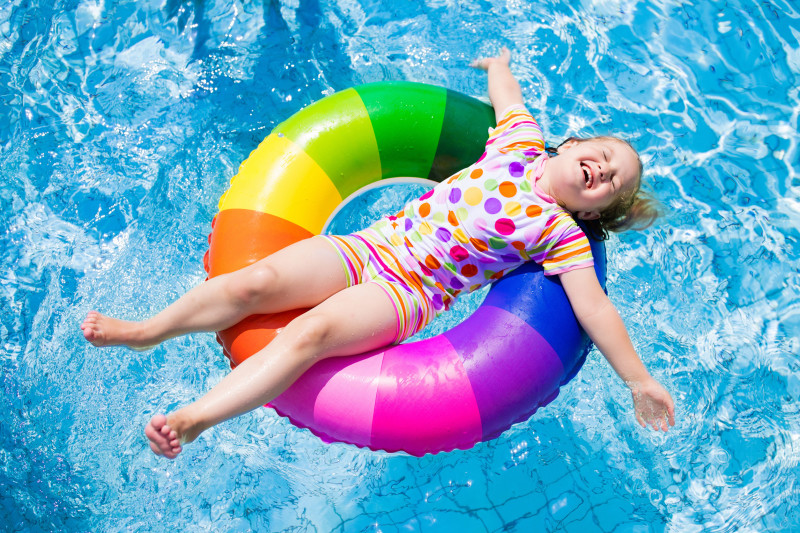 Whether you're at a lake, the neighborhood pool, or simply running through the sprinklers in the backyard, few things say summer like water play. But toddlers and water can be a deadly mix. In fact, drowning is the leading cause of accidental death in children ages 1 to 4, according to the Centers for Disease Control and Prevention. Following a few important water safety tips can make the difference in keeping your child safe. Always stay within an arm's reach of young children in pools and lakes. At parties and gatherings, be sure to communicate clearly about who will be responsible for watching the children. Be aware of small bodies of water near you, such as irrigation ditches, creeks, backyard water features, and even buckets. Young children can drown in just a few inches of water.

Don't rely on water wings or inflatable toys to keep your child safe in the water. Eliminate distractions like cell phones or reading a book while you're watching your child. Some parents, especially those with more than one child, opt to visit splash pads rather than pools while their children are very young. And finally, consider enrolling your child in swimming lessons. The American Academy of Pediatrics recently revised its recommendation on swimming lessons for young children, stating that while swimming lessons do not replace adult supervision, they may add an extra layer of safety.
Car Safety
Traffic-related injuries are the second leading cause of death for toddlers, says the Centers for Disease Control and Prevention. Accident rates often peak in the summer when families hit the road for vacations. The first step to kid safety on the road is making sure your toddler is properly restrained in a car seat each and every time you turn on the ignition. Do not leave children unattended in the car, even for a minute. Be aware of your surroundings as you enter and exit the car with your child to avoid accidental injuries involving another car.
Fire Safety
Imagine the world through your toddler's eyes. At that height, he or she is especially vulnerable to burns from the oven, stove top, fireplace, fire pit, and barbecue grill. Be sure to turn pot handles toward the back of the stove. Keep your toddler at a safe distance from ovens, grills, and fire pits. Be especially cautious with fireworks. Do not let toddlers handle or hold fireworks, including sparklers. Make sure your toddler is wearing shoes to avoid burns from hot embers on the ground and be sure to dispose of all spent fireworks immediately. Keep lighters and matches out of your child's reach.
Playground and Bicycle Safety Safety
Skinned knees and elbows are hallmarks of childhood, but taking kid safety precautions can help avoid more serious injuries - especially head and neck injuries. Always supervise toddlers carefully on playground equipment and make sure the playground is covered with several inches of a soft, shock-absorbent material, such as gravel, wood chips, or rubber mulch. Children should wear helmets and footwear when riding on tricycles and scooters.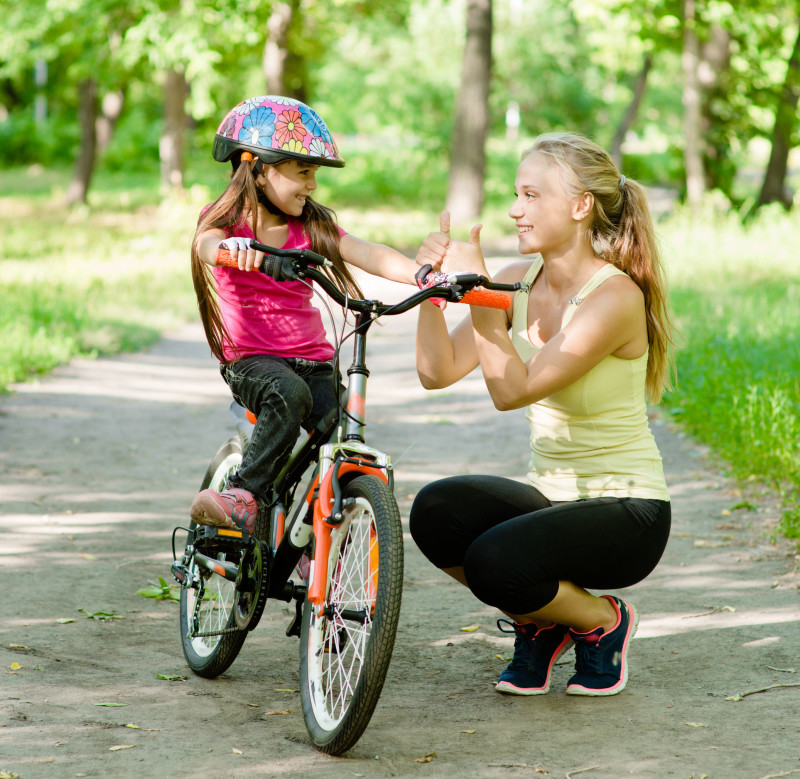 Remember, even the most conscientious parent can't prevent every spill or bump, but close supervision is still the best way to reduce the risk of serious accidents. Make sure that every adult who cares for your child understands and adheres to basic safety rules, especially these summer safety tips. Keep emergency numbers close at hand and your first aid kit stocked. Now you're ready to enjoy the summer with your young child!
For more than 30 years, Bright Horizons® early education centers and preschools have been helping children around the world develop confidence and a passion for learning. Bright Horizons is committed to the field of early education and to practices that guide each child's social, physical, emotional, and cognitive development. Bright Horizons' emergent curriculum approach is designed for this purpose, enabling teachers to tailor activities and projects for the specific interests and skills of each child in the class, with the goal of preparing students for success in school and in life. For more information on our curriculum, visit https://www.brighthorizons.com/programs/care-school-curriculum.