A big new way to play is coming to Disney's Hollywood Studios this summer!
It's a joy-filled, toy-filled world as only Disney can create, and it opens June 30, 2018. The all-new Toy Story Land at Walt Disney World Resort is inspired by Disney•Pixar's Toy Story films.
Guests in Toy Story Land – located at Disney's Hollywood Studios – will feel like they have shrunk to the size of a toy as Woody, Jessie, Buzz, Slinky Dog, the Aliens, Green Army Men and other fun-lovingToy Story characters come to life in the larger-than-life outdoor setting of Andy's backyard.
And what a backyard! In a rich and colorful landscape straight from his vivid imagination, Andy has set up his toys for the best playtime ever. Guests will be surrounded by giant building blocks, game board pieces and more.
Across eleven fun-filled acres, Toy Story Land will include two all-new attractions and one expanded favorite. Guests will whoosh along on a family-friendly roller coaster behind Slinky Dog, take a spin with flying saucers in toy spaceships and score high on the midway.
Toy Story Land will also celebrate what once defined entertainment for a generation. Crayons, Rubik's Cubes, Cooties, Green Army Men and other toys and games will pour on the nostalgia for park-goers. Even the lampposts will be shaped like Tinkertoys.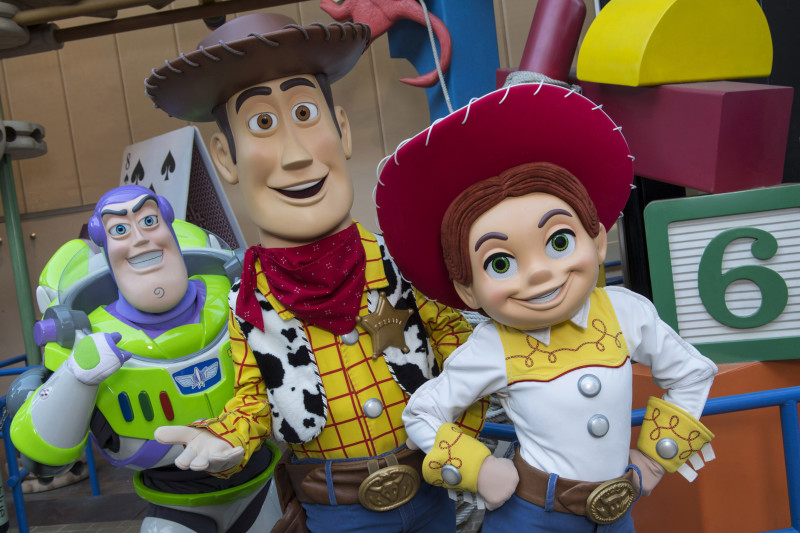 "With set pieces, staging, attractions and experiences Toy Story Land represents the best of Walt Disney Imagineering's collaboration with our storytelling partners at Pixar Animation Studios," said Bob Chapek, chairman of Walt Disney Parks and Resorts. "This new land will place guests inside the wondrous world of Woody, Buzz and their pals – and invite everyone to experience the joy of being a toy."
Featured attractions: Slinky Dog Dash, Alien Swirling Saucers, and an updated Toy Story Mania!
Toy Story Land is part of a multi-year reimagining of Disney's Hollywood Studios and the largest expansion in the theme park's history. To plan your family summer experience visit disneyworld.disney.go.com