Chino & Nacho:
A Blockbuster Success Musical Inspiration and Advice
Written by: Estefania Arosemena
Kiddos Magazine introduces for the very first time The Kiddos Kid Reporter segment in which you will find great interviews from famous celebrities and inspirational artists.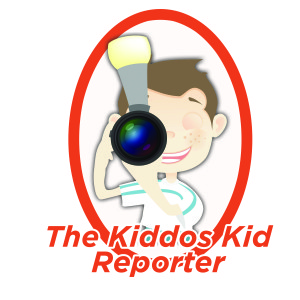 To celebrate Venezuelan Heritage Day, Kiddos Magazine accompanied Latin Grammy Award-winning duo Chino & Nacho at the Marlins Park while they performed their chart-topping smash hits. Showcasing a wide-ranging reggaeton style that is both romantic and tropical, their albums, including hits like "Mi Niña Bonita" and "Tu Angelito," have been blockbuster successes. Before the start of this spectacular concert that took place on Saturday June 28th, our Kiddos Kid Reporter Marco caught the duo's attention at the press conference to give us a sneak peak of musical advice.
Check out what we found out:
The Kiddos Kid Reporter: Who was your favorite music artist when you were kids and how did he or she inspire you?
Nacho:

As a kid I got influenced by many musical genres. One time I wanted to be a rock star and wore only black clothes. When I turned 16 years old I loved reggae music and let my hair grow. I've never had one favorite musician in particular, but several ones through the years.
The Kiddos Kid Reporter: What do you think is the ideal age to start a musical hobby?
Chino: Well, actually there is no perfect age to start, but it is very important that as kids we begin to play musical instruments to learn a little bit more about the notes, chords and how to read music.  If you like it as a boy and have the musical talent, you can later in life easily develop into a great singer.
Nacho: As the question says, a musical hobby can start at any age because it is a "hobby," but when you want to be a professional musician it is better that you start preparing as a child. Yet, I advise all children to finish their school and attend college first to make sure they receive a good education before thinking on devoting all their time and energy to music.
The Kiddos Kid Reporter: What advice would you give to the kids who want to become professional singers when they grow up?
Nacho: I personally advise kids who have that deep desire in their hearts to study a lot and be the best at what they do. As the one who chooses to be a sweeper wants to be the best sweeper in town, those who'll like to be musicians must be dedicated and very persistent in accomplishing all of their dreams.  "The sky is the limit."
The Kiddos Kid Reporter:  Could you describe Chino & Nacho in 3 words?
Chino: Original, warriors…
Nacho: Persistent!
The Kiddos Kid Reporter Clothing: Brooks Brothers The Falls
Photography: Ginelle Lago-GMN Artistic