Discover the new experience at the Frost Science Museum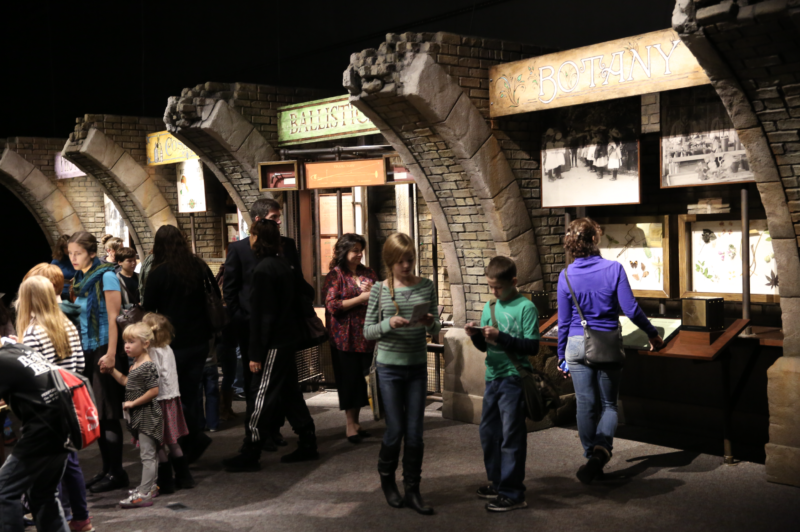 It's elementary! Follow clues, footprints and suspicious characters as you work alongside the world's most famous detective in Sherlock Holmes: The Exhibition, on view now at the Phillip and Patricia Frost Museum of Science in Downtown Miami.
The legendary sleuth of Victorian London's Baker Street, created by doctor-turned-author Sir Arthur Conan Doyle, was a chemistry and forensics expert ahead of his time who used seemingly trivial observations of clues that others missed to solve some of his era's most mysterious crimes. His practices and techniques changed the way police work was conducted in the real world, lighting the way to the modern forensics of today.
This interactive exhibition at Frost Science combines science with history and culture to bring to life the historic underpinnings of Conan Doyle's rich and vibrant stories. As you journey through the experience, you will be transported into Sherlock Holmes' London to solve a crime in a world filled with innovation and experimentation – and just receiving its introduction to his ground-breaking methods.
A dazzling array of original manuscripts, publications, period artifacts, film and television props, and costumes on display will help inspire your sleuthing while you learn about the practices of Sherlock Holmes, the world in which Conan Doyle drew from to develop his stories, and the history of forensic science. Along the way, you'll visit Sherlock Holmes' and Dr. Watson's sitting room at 221B Baker Street, London, where their investigations began and concluded, and participate in experiments by exploring the developments of science and technology in the 1890s.
Best of all, you'll be able to put what you learned to the test as you become a detective and use a book full of clues to solve a remarkable murder. Using your own powers of observation, you can crack a new Sherlock Holmes mystery written exclusively for this exhibition by Daniel Stashower, the acclaimed writer and award-winning Conan Doyle biographer and the author of new Sherlock Holmes stories as well.
Once you're done solving the mystery you'll be whisked back to the present day where you can explore a pop culture gallery that shows Sherlock Holmes in all his manifestations from books to movies and features everything from vintage Sherlock Holmes-themed card games, comics, and magazines, to radio scripts, and movie and television show props and costumes. It is the most comprehensive display anywhere of Sherlock Holmes as portrayed in popular imagination over the last 126 years since his creation.
Sherlock Holmes: The Exhibition is on view through Monday, September 5, 2022. Admission is included with all museum admission tickets. For more information and to buy tickets visit frostscience.org.