These little Valentine's Day sugar cookies are a sweet treat your kiddos will love to eat! Decorated with red, white and pink cookie icing and topped with sprinkles and nonpareils, these mini heart-shaped cookies are a fun Valentine's Day treat for kids and adults. There's no better way to say "I love you" than with these adorable little homemade sweetheart cookies!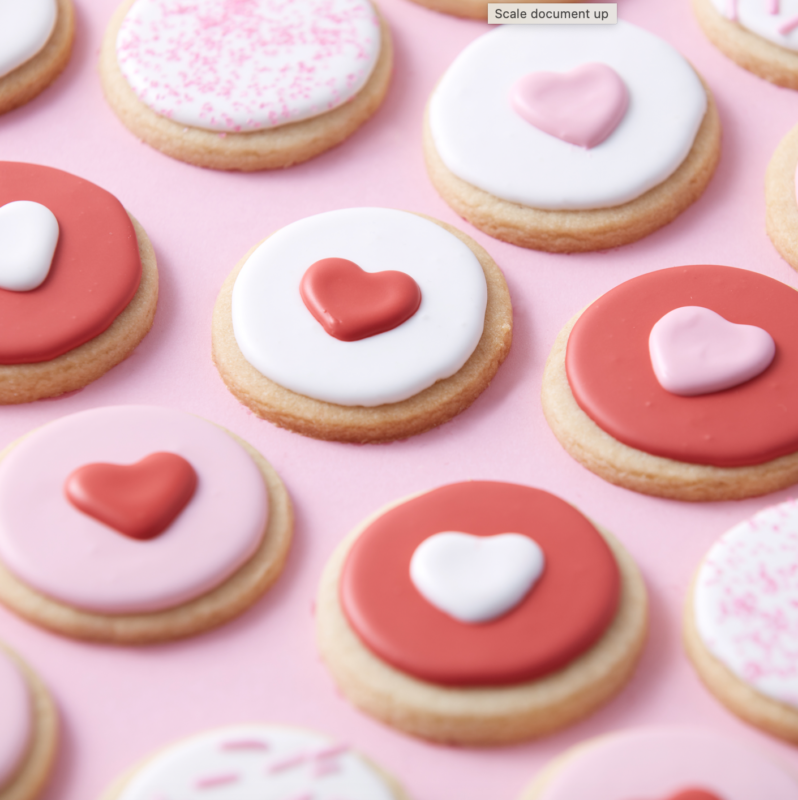 SKILL LEVEL Beginner
Ingredients
• Roll-Out Cookie Dough
• White Cookie Icing, 9 oz.
• Pink Cookie Icing, 9 oz.
• Red Cookie Icing, 9 oz.

Tools
• Rolling pin
• Baking sheet
• Round cookie cutters
• Disposable decorating bags
• Cooling rack
• Valentine's sprinkles (optional)
Instructions
1.- Prepare cookie dough following recipe instructions. Using the smooth side of the 2-inch cut-out, cut out cookies. Bake and cool completely on a wire rack.
2.- Using the White, Red and Pink cookie icing, outline and flood each of the cookies according to package directions. If desired, top the cookies with sprinkles. Allow the cookies to dry for 4 to 8 hours.
3.- For cookies with hearts, outline and fill in hearts on dried cookies using a decorating bag with a ¼ inch cut on the tip of the bag. Let the hearts dry for about 2 hours
For more fun recipes visit www.wilton.com