Now that August is here, school is on the horizon. No matter what grade your child is about to enter, there's the yearly back-to-school checklist of to-dos like shopping for school supplies, filling out permission forms and, of course, scheduling your child's pediatric visit at Care Resource.  The back-to-school season is a convenient time for putting the exam on your family's schedule and make sure that your school-age children, from preschoolers to college students receive their vaccines.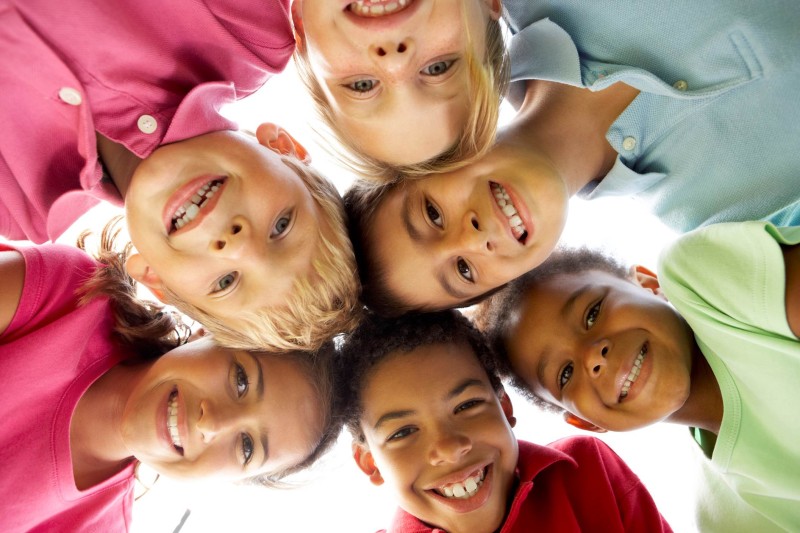 During the month of August, new clients without Health Insurance can receive a free comprehensive check-up and their required vaccinations for school including, but not limited to vaccinations for polio, chicken-pox, Measles, Mumps, and Rubella (MMR), DTap and Tdap (Diphtheria, Tetanus, Pertussis).  New clients can also receive a NEW back-to-school backpack. To redeem this promotion, one MUST first make an appointment. To make an appointment, call 305-576-1234 EXT: 470 (English) and 471 (Spanish).
As it is still summer-time, it is the season for kids to enjoy different indoor and outdoor activities.  Unfortunately, here in South Florida, the heat can take its toll on the body.  Heat-related illness happens when the body's temperature control system is overloaded. Infants and children up to 4 years of age are at greatest risk. Even young and healthy people can get sick from the heat if they participate in strenuous physical activities during hot weather.
According to Alicia Fernandez-Garcia, MD, Pediatrician with Care Resource, "For heat-related illness, the best defense is prevention.  Dressing infants and children in loose, lightweight, light-colored clothing is always a great idea, scheduling outdoor activities carefully, for morning and evening hours are always smart too.  In addition, just a few serious sunburns can increase you and your child's risk of skin cancer later in life. Their skin needs protection from the sun's harmful ultraviolet (UV) rays whenever they're outdoors. Don't forget to cover up. Clothing that covers your and your child's skin helps protect against UV rays. Here at Care Resource, during your visit this summer, one can receive a special Care Resource branded SPF (sun protection factor) 30 sunscreen."
Care Resource's Pediatrician is Board Certified in pediatrics since 1989 and has continued her re-certifications to present and has been a Fellow of the American Academy of Pediatrics since 1989. Her urgent care practice was the first in her community to provide weekend and daily night hours for the children of East Pasco County. To further accommodate and serve South Florida's children, the below dates have extended times of operation at the Care Resource office in Little Havana office located on the third floor of 1901 S.W. 1st Street.
Thursday, August 6, 2015 (open until 7:30 pm)
Thursday, August 13, 2015 (open until 7:30 pm)
Saturday, August 15, 2015 (10 am – 2 pm)
It is important for children to be treated by pediatricians in an environment that is equipped to meet the needs of children. Your family's pediatrician is an important partner in keeping your child happy and healthy, from birth through adolescence. With offices conveniently located throughout South Florida, where your family lives, works and plays, Care Resource's pediatric services are right for you.
There are important advantages to pediatric care. At Care Resource, our locations are staffed with board certified pediatric staff. We strive to provide the highest standard of health care services for children in our region. We are dedicated to developing advances in pediatric / adolescent care, promoting the well-being of children and families, and serving as advocates for children's health related issues. Services include well child care; pediatric hearing, vision and dental care; immunizations; routine health screenings and adolescent care.
Terms & Conditions Apply:
Vouchers are ONLY valid for pediatric patients without private or government insurance. Pediatric clients include infants, children, and adolescents, and the age limit ranges from birth up to 18 years of age. Usage of this voucher is considered an acknowledgement by the patient that they are not insured. The promotion applies to appointments made between August 1, 2015 and August 31, 2015, however, appointment dates may be scheduled outside this window period. Offer has no cash value and becomes void if appointment is cancelled. Limited quantity and on a first come, first served basis. Promotion is subject to change or termination at any time, without notice.
About Care Resource:
Care Resource is a 501(c) (3) nonprofit organization and a Federally Qualified Health Center (FQHC) with locations in Miami-Dade and Broward counties. Care Resource provides comprehensive primary medical and preventive care, including dental care, in-house pharmacy services and behavioral health/substance abuse services to all individuals in South Florida's diverse communities. For more information, please visit www.careresource.org.
Care Resource's Pediatric Service offices are at the following locations:
3510 Biscayne Blvd., Miami, FL 33137, T. 305.576.1234 | F. 305.571.2020
1901 S.W. 1st Street – 3rd Floor, Miami, FL 33135, T. 305.203.5230 – F. 305.203.5231