Make the Best Choice Your Choice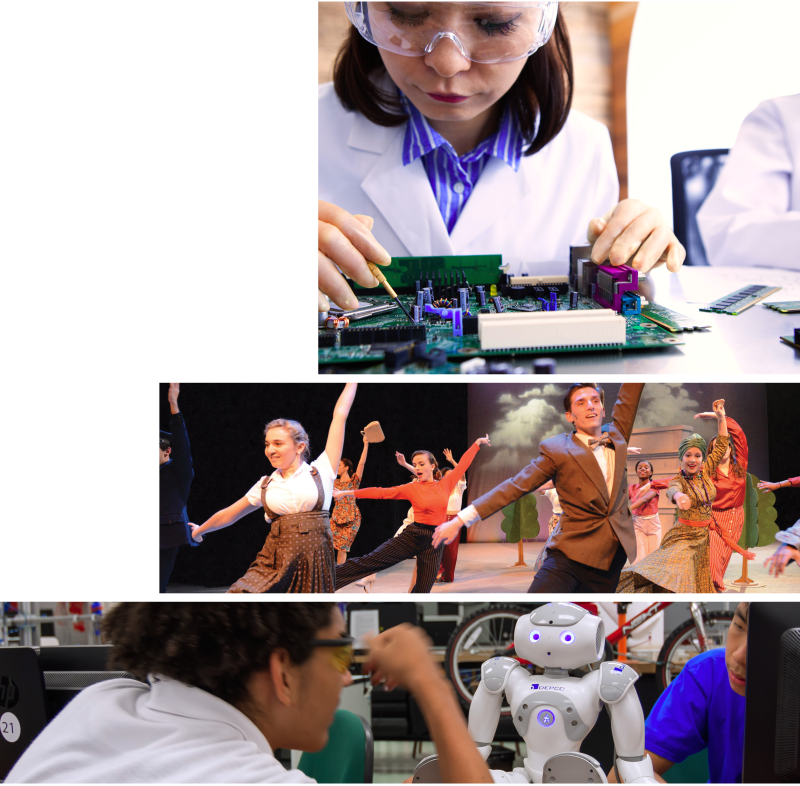 When it comes to educational choice, Miami-Dade County Public Schools is the most innovative and progressive school district in the country, offering parents and students the option to choose from over 375 specialized Magnet programs at over 110 school sites. M-DCPS Magnet programs ensure that all students have the opportunity to experience the highest quality education, which will build on their personal and educational strengths and skills while encouraging academic excellence.   There is no doubt that the Magnet choice is the best choice – for the fifth straight year, M-DCPS boasts more National Magnet Merit Awards from Magnet Schools of America than any other school  district in the country. Through M-DCPS Magnet programs, students are prepared to thrive and excel in post-secondary education and in the work place, resulting in a more productive life and a positive future for students.  In fact, studies show that students who attend Magnet schools demonstrate improved academic achievement, increased cultural competence, higher attendance rates, higher graduation rates, increased understanding of specific areas of knowledge, career readiness skills, greater control of talents and abilities, and benefit from innovative curricula, specialized teaching staff, and increased parent engagement.   The superior M-DCPS Magnet programs are open to all students and concentrate on students' special interests, talents, and abilities.  These uniquely designed Magnet programs are categorized under one of the following six themes of study: Careers & Professions; International Programs; Mathematics, Science & Technology; Liberal Arts; Visual & Performing Arts; and Virtual Programs. Each theme of study offers an extensive list of specialized programs available throughout the county at various schools from Pre-K through 12th grade, guaranteeing an exceptional learning experience for all students.  
To learn more about these outstanding Magnet programs, including general information and to view a full listing of schools and Magnet programs, visit the School Choice & Parental Options website at
miamimagnets.org
.
You may also visit individual schools for specific curriculum information and program questions. The application window for Magnet schools is October 1st through January 15th each year; for the 2017/2018 school year, apply at miamimagnets.org beginning October 1st.