How to Incorporate Healthy Habits for a Fuller Life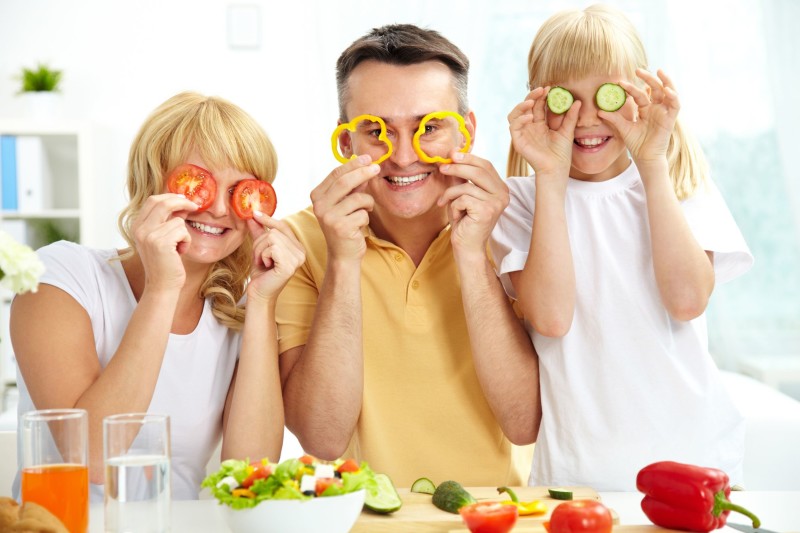 At Care Resource, our providers value your family's well-being and consider how to maximize your health on a holistic level. They understand that healthy habits may be sacrificed for work and school responsibilities. Here are some components of wholesome living to consider this March, National Nutrition Month and throughout the year.
"Children are more likely to include healthier foods in their diet if they are consistently exposed, so avoid having sodas, fruit juice, and junk food at home. If these are not available, your children are less likely to consume them on a daily basis. Encourage your child to eat fruits and vegetables by offering them in different forms. Last but not least, physical activity can take any form—hold a dance party or jumping jack contest with your kids!" -Gloria Cabral, RD, LDN, Registered Dietitian at Care Resource 

Healthy living is about more than just a fresh dish. A nutritious meal is also about the preparation. Take time to cook with your children, setting aside simple tasks they can complete with confidence. Preparing a meal as a family is more fulfilling, not to mention easier!  Involving your children in meal prep empowers them to cook for themselves later on in life. During food prep, show your children how to minimize waste. Encourage them to envision the leftovers of one meal as a beginning for another.
Lead by example. When shopping, direct your children's attention to food labels. Together, begin to identify harmful ingredients. Encourage them always to choose fresh or frozen produce over processed options in order to diminish chance of diet-related diseases. As we lead by example, making healthier choices with our children's wellness in mind, they maintain these habits themselves.
Supplement your nutritional health with physical wellness. When we prioritize wellness in as many parts of our lives as we can, we will have a better result. In addition to eating nutritious produce, lean protein, healthy fats and whole grains, we should set aside time for physical activity. Perhaps you and your children can take a walk after eating or stretch together as a way to wind down after school and work.
Make time for emotional wellness. When you cook together, your children may see that quality time is a worthy investment and can be just as enjoyable as watching TV or playing video games. Another way to integrate behavioral health into your family's daily life is by taking time in the morning to discuss what you are looking forward to that day. After work and school, discuss the "highs and lows" of the day. These moments of quality time, reflection, and appreciation are important for maintaining our emotional health, an essential element of overall wellness.
Let your kids have a say.  When shopping, tune into your child's specific needs. What do they like to eat? This could also be a chance to introduce them to healthier alternatives for their cravings. Including children in the process of choosing their food encourages them to exercise choice when it comes to food. Remind them that a healthy lifestyle does not mean no treats—rather, it means indulging in the right treats that are lower in sugar and harmful ingredients.
Savor spring break. Take advantage of the spring break vacation to slow down. Shake up your natural routine and incorporate surprises, like an afternoon of baking healthier desserts made with ingredients like sugar-free apple sauce or honey, instead of processed sugar, or fruit and nuts.

About Care Resource:
Care Resource is a 501(c)(3) nonprofit organization and a Federally Qualified Health Center (FQHC) with locations in Miami-Dade and Broward counties. The health center provides comprehensive health and support services to address the full health care needs of South Florida's pediatric, adolescent and adult populations. For more information, please visit www.careresource.org.