Discover the Power of Science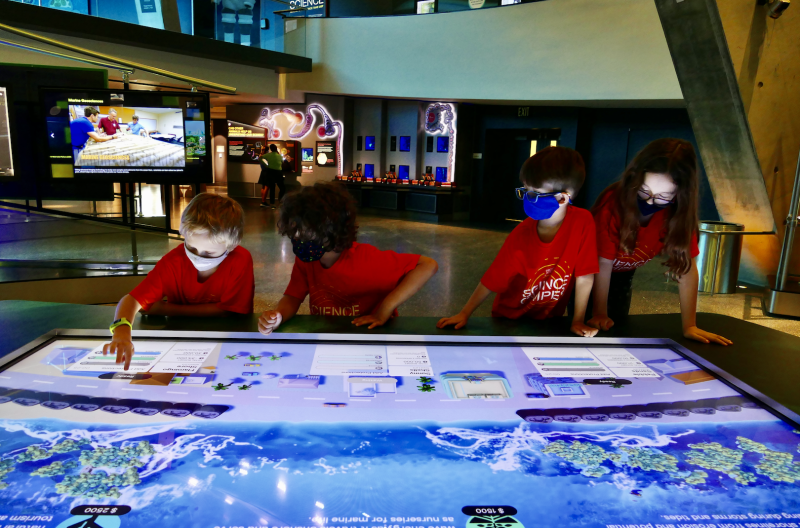 From the deepest parts of the ocean to the infinite vastness of the cosmos, our understanding of science would not be what it is today without brave scientists asking questions, taking risks and breaking through frontiers. Spring Camp at Miami's Phillip and Patricia Frost Museum of Science invites children in grades Pre-K – 5th to experience that very same process and make discoveries of their own.
Young scientists will spend a week exploring the museum, making new friends and celebrating groundbreaking discoveries such as Rosalind Franklin's X-Ray diffraction image of DNA, experiment with pressure and water to simulate Dr. Sylvia Earle's famous deep ocean-diving trek and tinker with electricity basics to understand Thomas Edison's amazing lightbulb invention.
Inspired by Power of Science, Frost Science's latest permanent exhibition developed in partnership with the University of Miami, campers will explore the foundations laid by pioneers in science and test their problem-solving skills to become the next breakthrough generation of scientists themselves!
Spring Camp at Frost Science Museum takes place March 29 through April 2, 2021, and is being offered both safely in-person and virtually. As always, the safety and health of campers and staff is the highest priority at Frost Science camp. The museum is employing best preventative practices regarding COVID-19 and will meet or exceed Miami-Dade County guidelines for safely operating. As a scientific institution committed to serving both South Florida and the greater community at large, Frost Science is committed to providing a welcoming, educational and—most importantly—safe space for its campers.
To enroll for spring camp and to learn more about the museum's extensive safety measures for in-person camp, please visit frostscience.org/springcamp.