Science learning doesn't have to stop after the school bell rings. In fact, engaging your kids outside of the classroom can help them retain what they've learned in class and encourage them to explore further… all while having fun! Fortunately, the Phillip and Patricia Frost Museum of Science makes it easy to do just that. The stunning new Downtown Miami campus in Museum Park offers families the chance to tap into the life of a marine biologist, astronomer, and engineer, without ever leaving the city.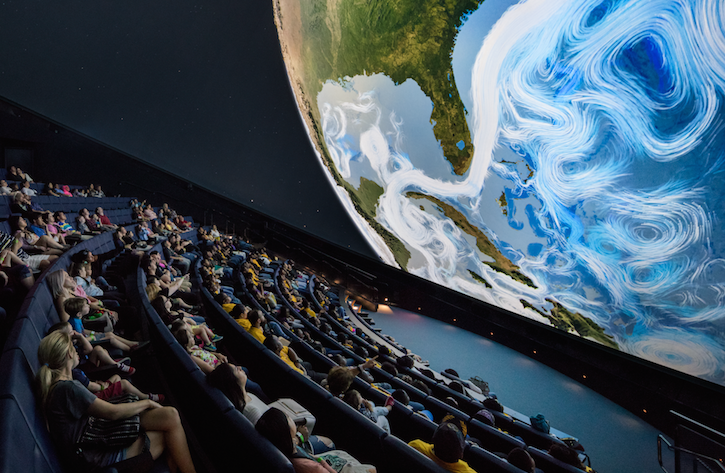 As the only place in South Florida to feature a planetarium, aquarium and science museum in one campus, Frost Science is consistently offering fresh, new experiences and exhibitions for visitors and locals alike. This past summer, the museum released "Journey to the Stars," a new Frost Planetarium show narrated by Academy Award-winning actress Whoopi Goldberg that takes viewers on a voyage through space and time to experience the birth, life, and death of stars—including our very own sun.
What Else Is New?
This summer, the museum also opened its largest special exhibition to date: The Power of Poison: From the Depths of the Sea to Your Own Backyard, a fascinating exploration of poison's role in nature, literature, and culture brought to life through an immersive replica of Colombia's Chocó Forest, live poisonous species and a butterfly garden on the rooftop terrace.
In the museum's West Wing, Da Vinci—Inventions brings Leonardo da Vinci's work as an artist, engineer and inventor to life through faithfully crafted life-size replicas of inventions from his personal notebooks. Here, you'll have the chance to interact with his vision of a submarine, car, helicopter and military tank while discovering the stories behind works such as "The Last Supper" and the famous "Vitruvian Man."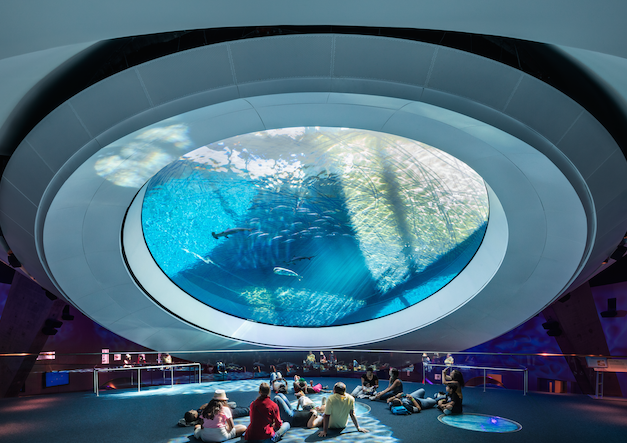 Coming Soon
Keep your eyes on the skies, because on September 1, the museum will be opening The Sun Spot, a new experience on the FPL Rooftop Terrace that demonstrates the power of the sun as a renewable source of energy through several interactive solar-powered exercises.
Mini-Camps
With the new school year comes a new slate of Teacher Workdays. What's a harried parent to do? Frost Science's mini-camps are the perfect solution to preventing brain drain on your children's day off. From marine biology to astronomy, kids are both educated and entertained as they delve into the science topic at hand. The first one is scheduled for September 19—be sure to register for a spot before they fill up.
Explore the Phillip and Patricia Frost Museum of Science and purchase your tickets at frostscience.org.
Museum Hours & Fees: 
Open daily from 9:30 a.m. – 5:30 p.m.
Regular museum admission: $20 for children (ages 3-11), $29 for adults, and free for museum members and children 2 and under. Miami-Dade County residents with a valid driver's license receive a 15% off discount on daily admission prices.