Sunday, April 22, 2018, marks the 30th anniversary of AIDS Walk Miami at SoundScape park located at 500 17th Street in Miami Beach, FL.
  Much has changed in 30 years. 30 years ago, the Surgeon General published the government's first major statement on HIV prevention; Cleve Jones created the first panel for the AIDS Memorial Quilt, and the FDA had yet to approve any drugs for the treatment of AIDS. HIV/AIDS is now a manageable illness, with a host of medications allowing people to live longer, healthier lives. What hasn't changed is that people are still getting HIV, more than 40,000 every year and people living with HIV/AIDS still need services that are funded by AIDS Walk Miami.   Jorge Bernal, television presenter for La Voz Kids, Suelta La Sopa Telemundo and NBC Universal is serving as Grand Marshall. According to Bernal, "It is an honor to serve as the Grand Marshal for the 30th Anniversary of AIDS Walk Miami. Advances in treatment and new prevention strategies have now made "Getting to Zero" – zero new infections, zero deaths, zero stigma – an achievable goal! Getting to zero still requires the efforts of everybody. Please join me on April 22nd and thousands of others that are committed to getting to zero by participating in AIDS Walk Miami. Participation is critical to increasing awareness, fighting stigma, and raising funds to support the most vulnerable people living with HIV/AIDS in South Florida."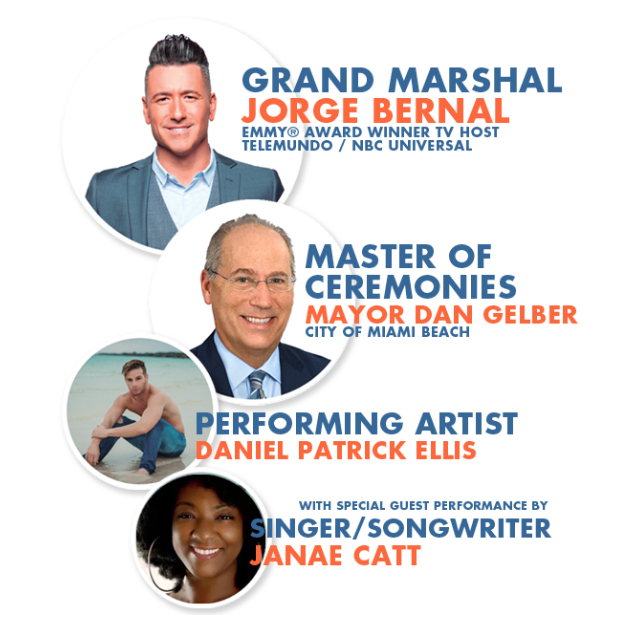 Miami Beach Mayor Dan Gelber is serving as Master of Ceremonies. According to Gelber, "It is an honor to serve as Master of Ceremonies for this year's AIDS Walk Miami on April 22. We can all help make HIV/AIDS a thing of the past. Miami-Dade County is ranked #1 in the country for the number of new HIV and AIDS cases. That needs to change. This walk is a key part of that effort. It shows that our community is not only inclusive but also committed to helping those affected by HIV/AIDS and becoming better educated about the virus. Together we can truly change the course of this epidemic and get to zero new infections, zero deaths, and zero stigma.   "While advancements have been made in medicine to reduce the risk of contraction, we are still on our journey to end AIDS. Working cohesively with my friends at Care Resource is an honor and I am looking forward to celebrating the progress we're making together as a community." – Daniel Patrick Ellis, AIDS Walk Miami performer, Recording Artist "I support AIDS Walk Miami because I am my brother's keeper. It is as simple as that. See you on April 22nd at SoundScape Park in Miami Beach!" – Janae Catt, AIDS Walk Miami, Stage Vocalist The is a 5K (3.1 miles) walk-a-thon fundraiser benefiting Care Resource and the Food-for-Life-Network.   All funds raised from AIDS Walk Miami are used in Miami-Dade and Broward to help diverse communities in need including case management services, housing assistance, food assistance, counseling, prevention outreach and education, and other support services. Care Resource also offers free, confidential HIV testing.    The Walk starts outside SoundScape park located at 500 17th Street in Miami Beach, FL. Registration begins at 8:00 am. The walk begins promptly at 9:00 am.  During the post-walk ceremony, a community health fair with a variety of activities for families and the community is available for attendees. The community health fair, shortly after AIDS Walk Miami, includes pet adoptions, free wellness screenings, HIV testing, carnival games, fun giveaways, dozens of booths with information about available Medical and Support Resources and more. Walkers are encouraged to visit every station at the health fair and complete a "health passport," which they obtain after the walk. Each participant receives prizes and incentives for their participation.   To register online, visit www.aidswalkmiami.org.          
    About Care Resource Care Resource is a 501(c)(3) nonprofit organization and a Federally Qualified Health Center (FQHC). The health center has seven (7) facilities located in Midtown Miami, Little Havana, Miami Beach, Coconut Grove and Fort Lauderdale that provide comprehensive health and support services to address the full health care needs of our pediatric, adolescent and adult populations. For more information, please visit www.careresource.org.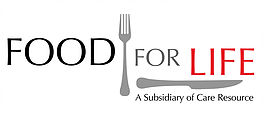 About Food For Life Network, Inc.
Food For Life Network, Inc. is a 501[c](3) non-profit organization that is dedicated to providing food and nutritional assistance for those living with chronic illnesses in Miami-Dade County since 1987. For more information, please visit foodforlifenetwork.org.