Mommy Time Montessori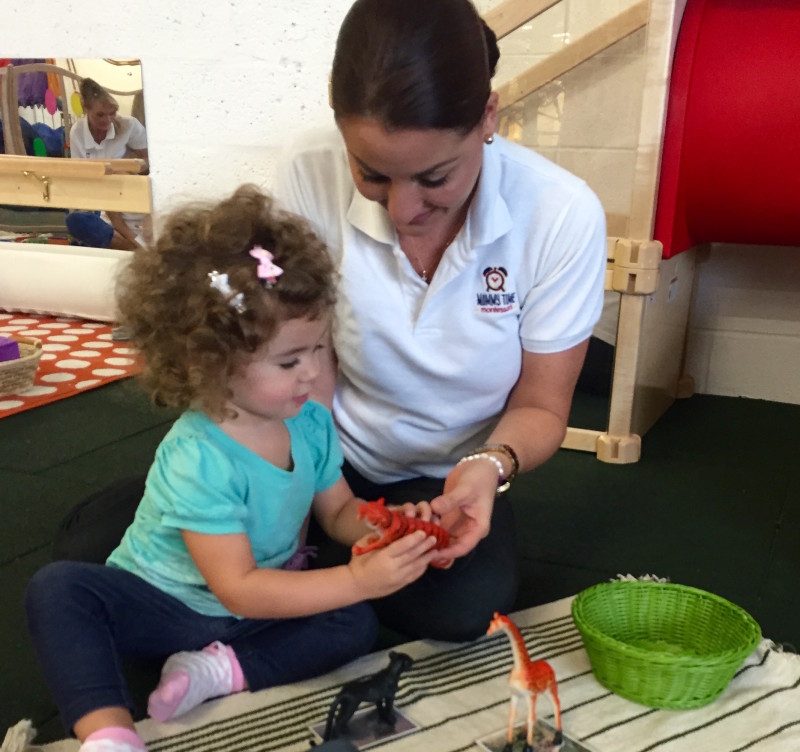 Designed for children ages 6 months to 4 years with a parent or caregiver, each Mommy & Me session meets for a 60 minutes condensed Montessori class. During that time, your child will be free to explore a carefully prepared environment containing Montessori materials, making his or her own choices from the lessons and working at his or her own pace. Join other parents and children for the community snack, arts and crafts, story time, music and playtime together.
Classes are led by Ethna Meyer, (AMS) certified Infant and Toddler Montessori teacher.
Baby & Me Montessori class (6 – 16 months. Bilingual)
Monthly topics such as sensitive periods, home environment, movement, order, sleep patterns, independence, and language acquisition will offer you moments of clarity in parenting your little one. You and your child will be able to explore the Montessori materials guided by a curriculum developed for each age, join circle time, and play time together.
Toddler Montessori program (16 months – 3.5 years. Bilingual)
Daily 9:00 am to 12:00. Drop off available.
 Monthly topics such as fostering independence, order, concentration, coordination, toilet training, discipline, language acquisition, and preparing the home environment for your active explorer will give you new insights into how you can optimally support your child's development. You will be with your child as he or she works with Montessori materials, enjoys arts and crafts, circle time, learns to serve him or herself the snack and plays with other toddlers.
Spanish Montessori class (24 months to 4 years)
Full Spanish immersion class. Children interact in Spanish while working with Montessori materials. This curriculum allows them to learn vocabulary, letter sounds, Numbers and counting, and how to apply in the construction of words.