a home away from home
The Ronald McDonald House Charities of South Florida offersfamilies a place to call home while their child is receiving critical medical treatment in area hospitals.
Written by: Soraya Rivera-Moya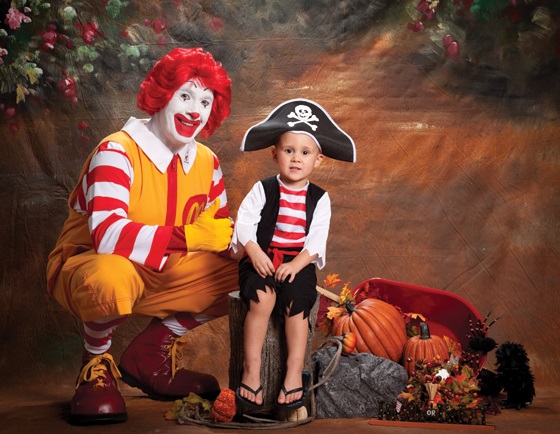 For 30 years, our Ronald McDonald Houses have provided a "home-away-from-home" for 42,000 pediatric families in need of comfort and care during a challenging time. Annually, more than 500 families come through our doors, looking for a warm place to rest their head and find solace. In South Florida, we have two houses: one in Ft. Lauderdale on the grounds of Broward Health and Chris Evert Children's Hospital and one in Miami on the grounds of Jackson Memorial Medical Center.
The Ronald McDonald House in Miami and Fort Lauderdale rely heavily on its strong network of corporate donors, community leaders, individual donors, staff and volunteers to fulfill its mission. Each year, these volunteers donate hundreds of hours to support families in need and help support RMHC's  operating costs. The volunteers help create a warm and special atmosphere that makes RMHC a "home-away from home" for the families and seriously ill children.
Here are some ways you can get involved with your friends, family, co-workers and/or classmates.
 Adopt-A-Meal program provides a much-needed support service to families who are taking care of their sick children, and often don't have the time, funds, or energy to prepare a healthy, home-cooked meal. After a long day at the hospital or clinic, a hot meal is a welcome gift. Volunteers can either use the pantry items at the Ronald McDonald House or bring their own supplies to cook for as many as 30 to 40 people (depending on which House).
Conduct a Wish List drive at your school, work place or church to help the Houses in their everyday needs. We want to make sure the families have what they need to make their stay as comfortable as possible. Just like any other House, we need items but in bigger quantities.
Pop Tab recycling program provides a wonderful way to raise funds. Every year the program generates between $8,000 and $10,000 dollars to help cover operating costs. When you bring your tabs to the house, in any kind of container, our volunteer empties these into large trash cans. Once we have collected approximately 500pounds, our driver takes the tabs to the scrap metal dealer, who gives us money based on the weight and the current market value of aluminum.
In addition, anyone can also make a monetary contribution. About 90% of the revenue used to operate the facilities comes from individual donors. For more information on how you can adopt a meal, conduct a wish list drive or participate in  the pop tab program please visit rmhcsouthflorida.org or call (305) 324.5683.
Soraya Rivera-Moya is the Executive Director of the Ronald McDonald House Charities of South Florida