Bunny's Pet Expo
Saturday, June 2, 2018 – 11:00 am – 5:00 pm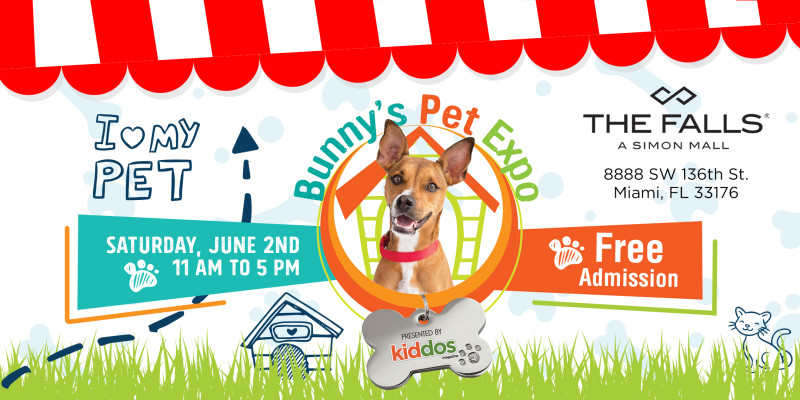 A family-friendly event for pet and animal lovers!
About Bunny's Pet Expo Bunny's Pet Expo is the perfect avenue to find pet accessories, clothes, toys & supplies, veterinarians, trainers, groomers, food, organic treats & supplements, first aids, adoptions & rescue shelters, healthcare, and pet insurance. Entertainment for the whole family, Kids Zone, costume contest, competitions, Pet Fun Zone, pet meet and great, informative talks, and activities focused on pets and their well being. Whether you'd like to learn, shop, play, or adopt, this is an event you won't want to miss!   Who is Bunny? Bunny is a smart, playful, affectionate, alert, curious, and energetic Basenji mix female dog. She is 21 months old and is the model and image of our event. Bunny was adopted on December 31, 2016, she brought happiness and love together with the new year! She loves jumping, running, and give you kisses. Ahhh and she loves to nap!    Be Seen. Be Involved. Be Connected.

We are excited to invite you to participate and be part of this amazing family-friendly event, to showcase your products and connect with pet and animal lovers! Bunny's Pet Expo is free and open to the public. Free parking at the mall.   

*Pets are welcome! 

Pets must be current on all age-appropriate shots, vaccinations, and records in order to attend. *Rules applies, visit www.kiddosmagazine.com for more details.  
For more information please call 786.260.8492 or email vlepere@kiddosmagazine.com