The start of a new school year brings with it excitement and the need for organization. Start the school year on the right track with Pilot and experience the benefits of streamlined organization and enhanced productivity. To help students and parents succeed amidst the back-to-school chaos, Pilot offers the "write" tools and tips to ensure an enjoyable and seamless back-to-school season.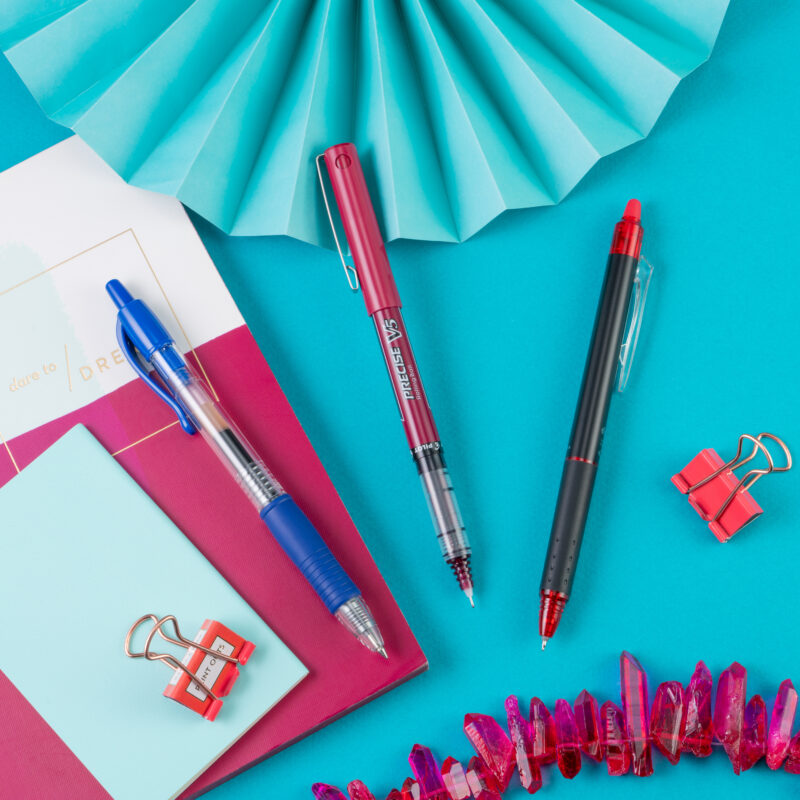 Color-Coded Organization for Notes and Big Ideas:
America's #1 selling G2 gel pen is a popular choice among busy students and parents due to its smooth and long-lasting gel ink. The G2 Harmony Collection features colors developed to promote balance, relaxation, and hope, inspiring students to stay positive and achieve their highest potential. With four point sizes and over 35 colors, the G2 is ideal for note-taking, goal-setting, and capturing big ideas.
Planning and Scheduling Made Easy:
The back-to-school season often entails a flurry of planning and scheduling, from after-school activities to field trips. Pilot's FriXion line of erasable pens and markers helps keep parents organized, even with last-minute changes. These smooth-writing and clean-erasing tools enable easy edits, ensuring that tasks and events are accurately recorded in a central location. The FriXion Synergy Clicker, with its smooth gel ink and precise point, is perfect for detailed planning, while the FriXion Fineliner brings vibrant, mistake-free writing to notes and calendars.
Attention to Detail:
For students and parents whose notes are prone to smudging, Pilot recommends using quick-dry ink for clean and effortless lines. When it's time to study, legible notes are essential. Pilot's Precise Rolling Ball pens, available in capped and retractable styles, feature a precision tip, making them ideal for organizing notes and completing homework assignments.
For more information on these writing instruments visit www.powertothepen.com and make this your most stress-free back-to-school season yet.