Source: American Camp Association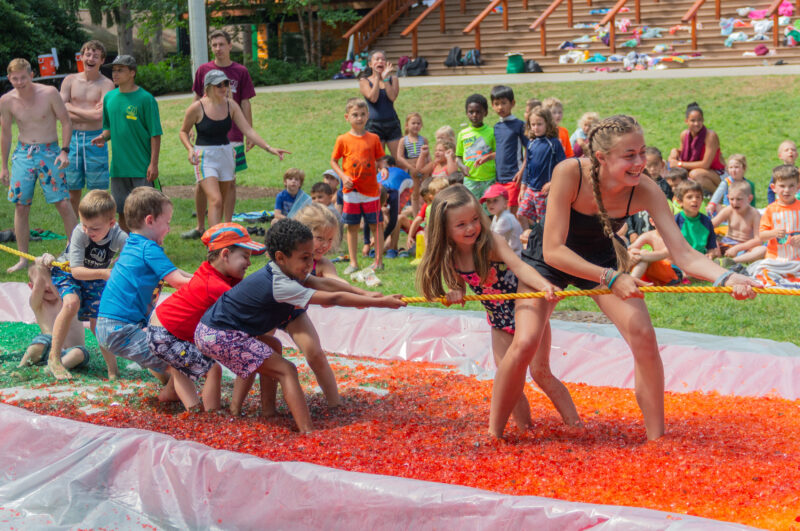 It's April, which means it's time to start thinking about summer camp. Why? Registration is opening at summer camps across the country right now!
Summer camps provide children and youth with a variety of benefits and opportunities for personal growth.
"The camp experience is essential to child and youth development," said Tom Rosenberg, president/CEO of the American Camp Association (ACA). "Camp provides children with a safe environment in which they can take risks, try new things, and find community."
Research shows that the social-emotional skills learned and practiced at camp support kids year-round. As kids build friendships and social connections, they form key skills that bolster academic performance and are at the core of college and career readiness.
The benefits of summer camp are endless, but here are seven key reasons why summer camp provides a unique and delightful experience:
1. Socialization and friendship building: Summer camp is a great place for children to build new friendships and learn how to interact and communicate in a group setting.
2. Physical activity and outdoor fun: Many summer camps offer a range of outdoor activities, such as swimming, hiking, and sports, which can help kids stay active and healthy.
3. Personal development and independence: Spending time away from home at summer camp can help children learn how to be more independent, resilient, and self-sufficient.
4. Education and exploration: Many summer camps offer educational programs or workshops focused on topics such as science, technology, art, or music, that support children's overall development and broaden their interests.
5. New experiences: Summer camp can be a chance for children to try new things, build resilience, and learn skills that they might not have access to at home.
6. Time away from technology: Most summer camps provide the opportunity to completely unplug and explore opportunities to be fully present.
7. Healthy identity building: Summer camp uniquely provides kids with opportunities to develop social-emotional learning to support success in the classroom when kids go back to school.
Overall, summer camp can be a valuable and enjoyable experience for children. Both day and overnight camps help them to grow and develop in a fun and supportive environment.
What about the cost of camp? Camps vary in cost, and some are completely free! Look into organizations, local places of worship, or parks and recreation offices. For other camps, ask camp directors and owners about scholarship opportunities or financial aid. Around 93 percent of ACA-accredited camps offer financial assistance.
When considering camps, be sure to look for ACA Accreditation. For parents and families, this means that your camp undergoes a thorough peer review of its operations — from staff qualifications and training to emergency management. ACA collaborates with experts from the American Academy of Pediatrics, the American Red Cross, and other youth-serving agencies to ensure that current practices at your child's camp reflect the most up-to-date, research-based standards in camp operation. All of this means growth and fun in an environment committed to safety.
Start your summer camp search! Find an ACA-accredited camp at find.ACAcamps.org today.
About the American Camp Association
The American Camp Association® (ACA) is a national organization serving the more than 15,000 year-round and summer camps in the US who annually serve 26 million campers. ACA is committed to collaborating with those who believe in quality camp and outdoor experiences for children, youth, and adults. ACA provides advocacy, evidence-based education, and professional development, and is the only independent national accrediting body for the organized camp experience. ACA accreditation provides public evidence of a camp's voluntary commitment to the health, safety, risk management, and overall well-being of campers and staff. For more information, visit ACAcamps.org or call 800-428-2267.