The current coronavirus outbreak has nearly everyone feeling like things are very much out of their control. This can be difficult for parents to deal with, especially when it comes to the health and wellbeing of a child. We want to reassure you that there are still many things you can do, aside from social distancing and washing your hands with soap, to keep your child healthy during this time.
1. Maintain your child's well visits and vaccinations
A preventative care visit is important for your pediatrician to monitor your child's growth and development and it is exceedingly important that your child remain up to date on vaccines, including the flu vaccine. This is a great time to discuss any concerns you might have about your child. If he or she isn't doing well physically, academically or socially, this is an excellent time to reach out for help especially during such a confusing and challenging time.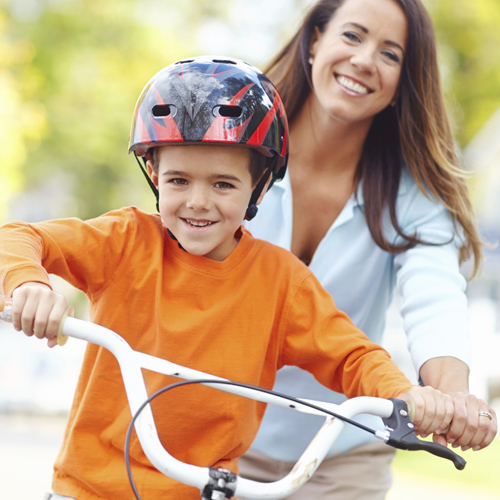 Pediatric Associates has gone to great lengths to keep our offices as clean and safe as possible, including:
separating well and sick visits by morning and afternoon sessions

increasing our cleaning protocols, taking patient and caregiver temperatures upon arrival

allowing for patients and caregivers to wait in their cars or outside between check in and their appointment

reducing the number of caregivers and family members attending each appointment
If your child is due for well visit, now is the ideal time to cross that off your to-do list! Pediatric Associates patients can call 855-KIDZ-DOC to schedule a well visit appointment today. We are available 24/7 to answer your call and schedule an appointment.
2. Watch for signs of stress in your child
Changes in eating, sleeping and other bodily functions are signs of stress. Giving words to fears can be reassuring. "I see you're not eating much and having trouble sleeping.", "Are you worried?", "Want to talk about it?" Your pediatrician can be a source of guidance if signs and symptoms of stress persist. Check out the CDC's guide to Talking with Children About COVID-19 for additional information.
3. Help your child stay active Encourage your child to play outdoors! It's great for physical and mental health. Utilize your child's designated recess or PE time to go for a walk or go on a bike ride. We should consider ourselves fortunate to be sheltering at home in Florida, where the weather has allowed us to take advantage of the great outdoors. You can also utilize activity breaks, for example stretch or dance breaks, throughout the day to help your child stay healthy.
For important COVID-19 information and resources, please visit Pediatric Associates' Coronavirus Resource Center at www.pediatricassociates.com/coronavirus.