We live in a constant rush, and our children are faced with non-stop lessons, competitive sports, school pressures, video games, and social media every day. Help your children to reconnect with their innate joy, while developing mindfulness, compassion, patience, respect and kindness towards others. Written by: Just OM Yoga Studio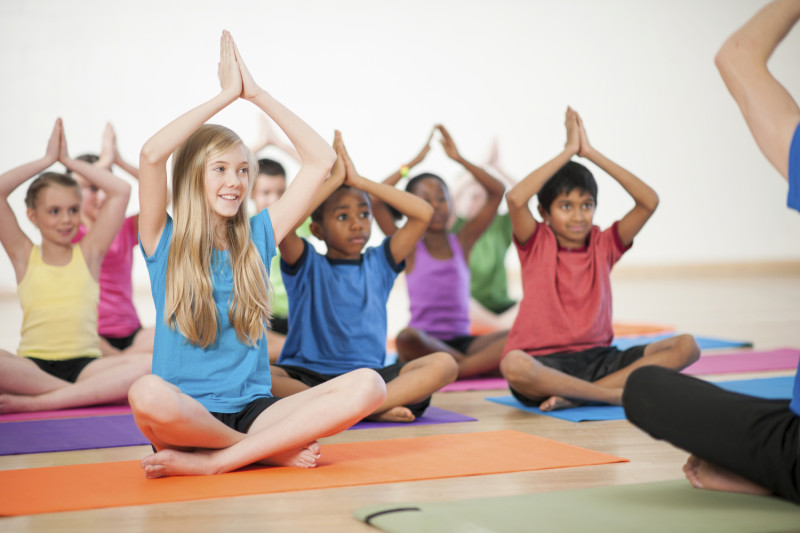 Yoga, and Much More!   We often categorize Yoga as an exercise, and that is not completely wrong (because it can be), but it is so much more.  Yoga is both movement and non-movement; it is about fast and slow, about we and me.  It is in essence a set of skills that allow each of us to learn to manage our energy and internal self-talk, to develop self-governance, and to move towards a centered, calm, cooperative and focused state.   Yoga is for everybody and all ages. Yoga teachers are taught to meet the student at their stage, to engage and encourage positive self-talk, and to guide the students so they understand their needs and energetic levels.      Here are some of the many benefits of teaching yoga to kids.   What to Expect in a Kids Yoga Class: • Singing songs with big expressive movements. • Storytelling / acting out animalnames of yoga poses. • Playing games to develop cooperative and non-dominant social engagement. • Awareness of the breath. • FUN!   The Benefits of Yoga:   • Focus and Concentration – which helps with scholastic skills. • Enhances flexibility, strength, and coordination – which brings about a positive attitude towards one's health and self esteem. • Stress management – breathing exercises slow down the heart rate and relaxation techniques keep the mind and body calm. • Positive self-expression – which encourages creativity. • Kind social interactions by working together in an accepting safe environment.   In addition to teaching classes just for kids, and classes mostly for adults, we at Just Om Yoga Studio are pleased to announce the start of our Famil-Y-oga classes.  These classes are offered for all ages 7 and up, and encourage multiple members of the family to come take this class together. After all, Yoga means union, and family certainly is the first union.  Join us Saturday's 12-1:15pm.  We look forward to "Om'ing" together!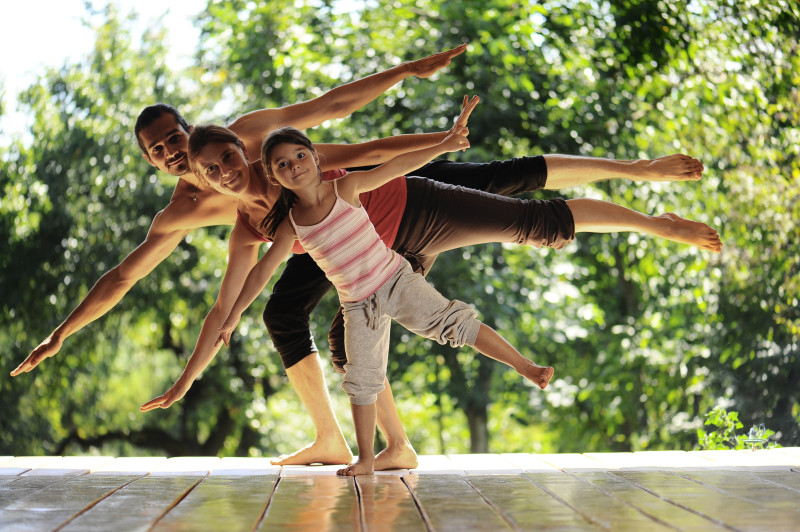 Just OM Yoga Studio JOYS is committed to transforming and nurturing your life one yoga practice at a time; providing you with the ambiance and support to help you reconnect with yourself and with your community.  

For more information about classes and schedules call 305.665.4982 or visit justomyogastudio.com Just Om Yoga Studio is located at 7227 SW 57th Court, South Miami, FL 33143.