The most family-friendly, action-packed motorsport in the world races into FLA Live Arena on August 6-7
This. Is. Monster Jam™! The most action-packed motorsports experience for families in the world today returns to Sunrise for an adrenaline-charged weekend at FLA Live Arena on August 6-7. Celebrating its 30th anniversary this year, Monster Jam® features world-class athletes locked in intense competitions of speed and skill.
Monster Jam tickets are on-sale now to the general public and available on www.ticketmaster.com. Fans can still sign up for free to become a Monster Jam Preferred Customer and get exclusive access to the pre-sale offer code.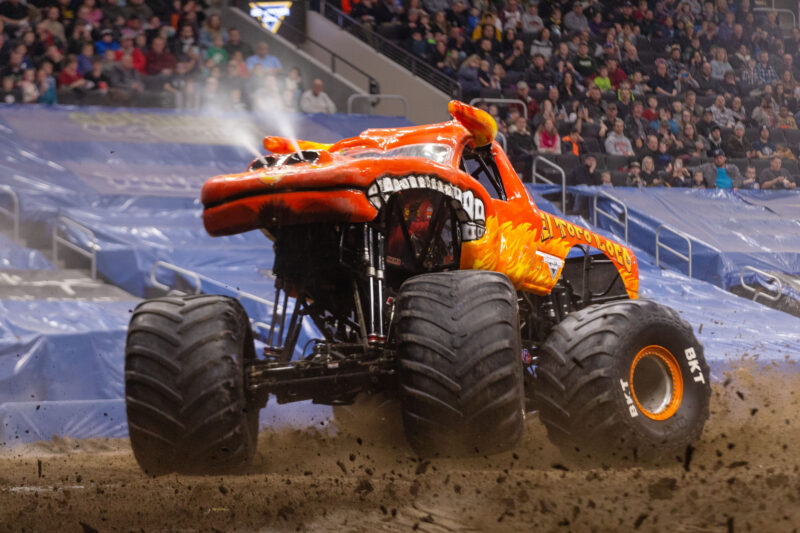 The Monster Jam Pit Party will be held on Saturday and Sunday. At the Monster Jam Pit Party, fans can see the massive trucks up close, meet their favorite drivers and crews, get autographs, take pictures and enjoy other family-friendly fun. This unique experience is the only place that allows people to get up close access to the Monster Jam teams and get an insider's look at how these trucks are built to stand up to the competition.
Sunrise fans will witness a fierce battle for the event championship with each skilled Monster Jam athlete tearing up the dirt with gravity-defying feats in 12,000-pound Monster Jam trucks going head-to-head for points in Freestyle, Skills, Donuts and Racing competitions. Plus, fans can become part of the action by voting for the winner in the Skills, Donuts and Freestyle competitions via real-time, in-stadium fan voting on their smartphones.
The all-star lineup will feature multiple fan favorites including GUINNESS WORLD RECORD™ Krysten Anderson, driver of legendary Grave Digger®, which is celebrating its 40th anniversary this year and Armando Castro who grabs the bull by the horns behind the wheel of El Toro Loco®.