Unplug, Snag some QT and Make it a Summer to Remember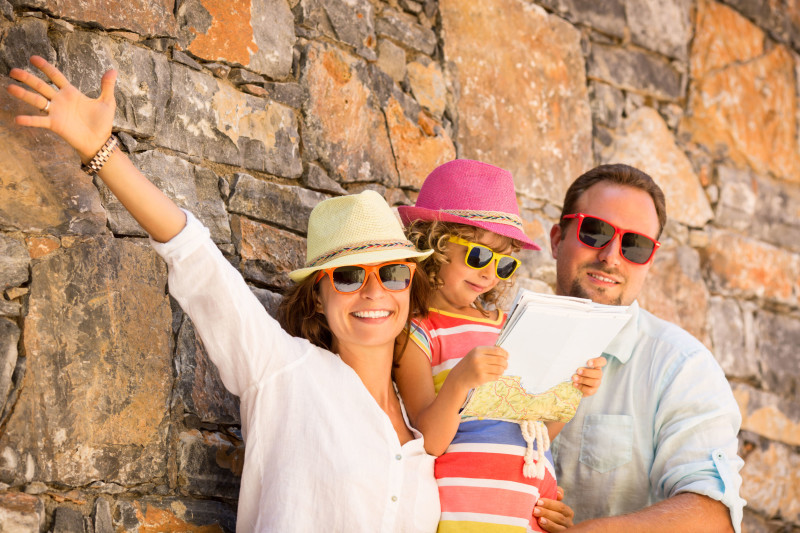 Ah, the sweet smells, vivid colors and warm rays of sunshine are here once, again! With it comes long days to fill with whatever activities you like. Summer is a chance to unplug, turning the technology – and schedule – off and bond together as a family. But let's face it… eventually, kids start to get bored and parents start to get anxious.
Here are 6 ideas of family activities or practices you can do this Summer that will be sure to bring you lots of fun, love, and laughter, help build character and amazing memories to cherish for all time:
Kiddos Chef  Night

The average American family is spending less time together, and it's affecting our health and family culture. Cooking and eating as a family has declined and hurried meals, fast food, and processed food have increased, along with school absences, weight gain, detachment and family dysfunctions. By cooking and eating meals together, you can improve your family's health by choosing clean foods, unify everyone, engage the little ones (without technology) and even improve developmental skills (sorting, reading and following instructions, measuring, colors, smells, textures and tastes, oh my!). Let your children pick their favorite dish and get busy making delicious memories… and yummy foods you can all enjoy! For an added bit of fun, grab some chef hats and aprons to really play the part of Chef!
Into the Wilderness!

Getting out into the great outdoors is perhaps an even greater idea than you realize. Not only are you saving money (no big hotel bill here!), but you will be creating incredible summer memories for your family. Without TV or technology, you'll snag some one-on-one time, working together to pitch in and explore. The fresh air does wonders for our bodies and minds, and time spent in nature is said to bring clarity, creativity, and peace of mind. Enjoying nature instills a sense of connectivity into children, and being present will cultivate focus and gratitude. This no-frills vaca is also no-stress; camping as a family leaves you feeling recharged, energized and stress-free. You can go on adventures, barbecue, light bonfires and roast marshmallows, hike, swim and dance to music! The options are endless, just like the amount of fun you'll have.
Give Back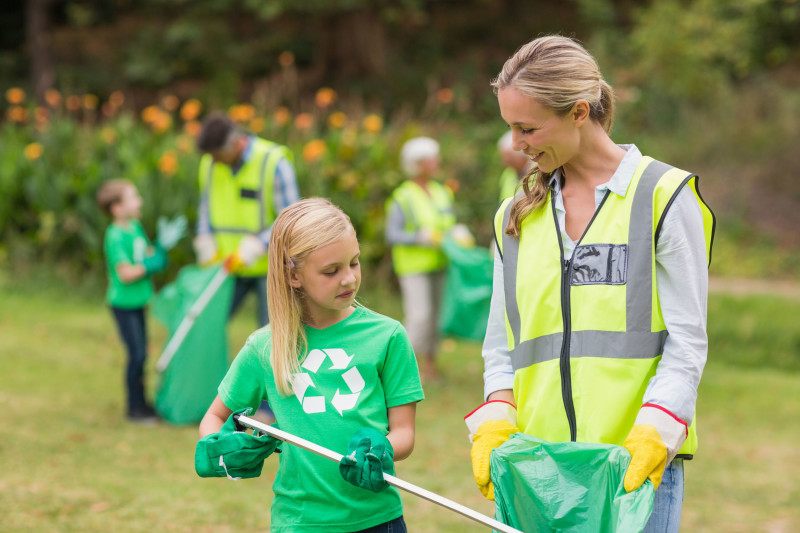 Volunteering improves social skills and enriches the lives of all involved. It also brings the family together, increases self-esteem and self-satisfaction, and instills a sense of community and responsibility into our children. You can host local fundraising drives, find organizations in your area needing help, or work at a farm or sanctuary for the day! Volunteering at a local farm, sanctuary or animal rescue will also teach children the responsibilities that come with caring for animals. Discuss what activities or groups interest your family, and go from there! Volunteering allows you to give a gift to others, while also receiving a priceless gift in return (strengthening your bond, improving communication and coming together for a cause).
Let's Be Fair
As families with more than one child know, you cannot please everyone, all the time. There may be a day that one child wants to do one thing, and the other child wants to do something different, and you want or need to do something else! Everyone is unique and has different likes, dislikes and desires. Practice listening, taking turns and being fair to everyone. This will be a life skill that goes a long way past summer with its rewards and benefits. Set a good example for your children; they're watching everything you say and do. Having rules for fairness teaches children about boundaries and caring for others. Show appreciation and admiration when your child practices fairness amongst siblings, family or friends. Set a day that each member of the family gets to pick the activity, and stick to it. Not only will everyone feel heard, and important or special, but you'll be building character all summer long.
Choices, Not Tug of War
Being together all summer, at one point or another, our children act up or out. Empowering your children is a beneficial practice. A tug-of-War power struggle is not. Instead of negotiating with your child (which we all do), try offering choices. Try to refrain from threats of punishment, and keep the tone positive and fun. Offering choices to your child will encourage autonomy, responsibility, and learning while minimizing conflict. Fighting for your child's attention over screen-time? No problem. Offer him or her a choice. "You can have some screen time now, or later, but you only get 20 minutes today. It's up to you. You choose the time you want to use your i-pad or video game. And the other time we will spend together."  Notice that this feels different than complaining, threatening to take the device away, or feeling powerless over this constant struggle. You're allowing your child to choose, building self-esteem, moral development and a sense of responsibility. Offer suggestions, support, and patience. When your child realizes it's not a battle, they may come around more quickly than you think.
Summer Reading & Writing Adventures
Even though school is out, it's essential to keep children reading and learning.  Some ideas to keep this fun is to make lists or keep a journal (what I want to do this summer, the time of sunrise and sunset, write about things you see on a walk, etc.), invent a word game or secret language (for example, A = 1, B = 2), join library reading events, read ingredients in the super market, make a joke book, read about the animals you're going to see at the zoo or farm before you go, read about what birds or flowers inhabit your area, or join a reading contest! There are so many ways to keep kids reading and writing that doesn't have to be boring or mimic school. In fact, it can be really fun.  Another idea is to write a book together as a family, and illustrate it (ex: Our Summer Adventures!). This book can be worked on all summer long.
There is an abundance of free or low-cost ways to stay active and enjoy the summertime together. Pick from this list, create your own adventures or traditions and you'll never hear, "I'm bored" again!
Camille Lucy is a Certified Holistic Health Coach, Certified Reiki & Raindrop Technique Practitioner, Ordained Holistic Minister, Certified Meditation & Yoga Instructor, graphic and web designer, business consultant, and Vice President of a local non-profit that "rehabilitates people through animals." She is also a writer, a Mother of 3 girls, an artist, a Life-and-Love Junkie, a Self-Expression, and Development advocate, and – well, you get the point. She's a lot of things, just like all of us. Learn more about her and her adventure(s) at www.CamilleLucy.com.