Source: Miami-Dade Fire Rescue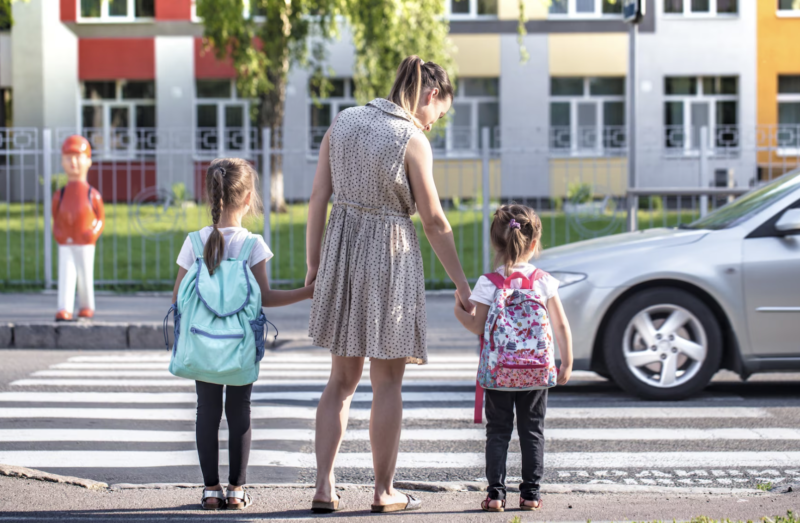 In order to increase back-to-school safety, Miami-Dade Fire Rescue (MDFR)  reminds drivers and students to enjoy a safe first day of school and school year by observing the following safety guidelines:
When riding in a car, follow these safety tips:
The number one rule is for EVERYONE to be buckled up properly. That means older kids in seat belts, younger kids in booster seats, and toddlers and infants in child safety seats.
All children under 13 should ride in the rear seats of vehicles.
Do not drive off the moment your children get out of the car. Wait to see that they reach a safe spot before you go.
Do not drive while eating, drinking, talking on a cell phone, or while reading and writing text messages.
When riding the bus, follow these safety tips:
Choose a safe place for your child to wait for the bus, located away from traffic and the street.
Teach children to stay away from the bus until it comes to a complete stop and the driver signals that it is safe to enter.
When being dropped off, children should exit the bus and keep a safe distance away from the bus.
Remember that children are small, so the bus driver can see them best when they are back away from the bus.
When walking to school, follow these safety tips:
It is important to choose the safest route to the school, not the fastest, with crossing guards at every intersection.
Children should always walk with a buddy.
Do not allow the use of headphones and cell phones as children need to be alert to their surroundings and be able to hear approaching cars or people.
Children should wear bright colored clothing and/or backpacks with reflective materials for maximum visibility.
Teach children to be aware of stranger danger, to report incidents with strangers and to never enter a vehicle or follow someone without your permission, even if they know them.
When biking to school, follow these safety tips:
Helmets are not an option–they are the law! Helmets can reduce the risk of head injury by as much as 85%. Always wear a helmet, no matter how short or long the ride is.
Ride on the right, in the same direction as traffic and mind all traffic signals and the crossing guard.
Walk bikes through intersections.
When coming home from school, follow these safety tips:
Children should use the same route home every day without taking shortcuts.
Make sure your child knows the home address and guardian's phone number.
Establish a check-in time for your child to call and to let you know that he is inside the house and safe.
Once inside the home, doors should stay locked. No outdoor activities until parents are home.
Children should not open the door to any stranger for any reason. Make a list of trusted people to whom they may open the door.
Children are most likely to be threatened by common household dangers like cooking fires and falls than anything else. Assess your home for potential hazards in relation to your child's maturity level and add rules accordingly.
As your child grows, teach children that they are responsible for their own safety and must be aware of their surroundings at all times. Please visit our website for additional back to school safety tips.