School of Rock is the largest and most trusted multi-location music school in the world with over 60,000 students across our network of over 300 locations worldwide. School of Rock is a music school reimagined!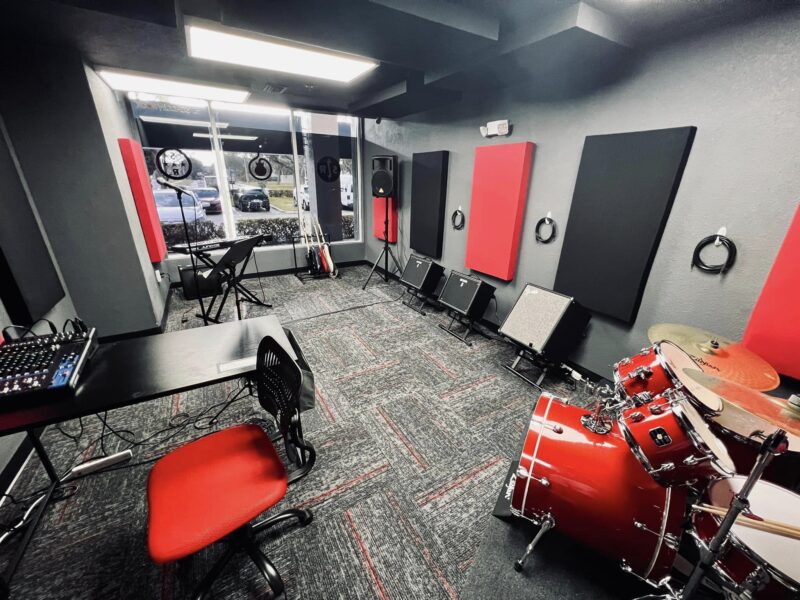 The patented School of Rock Method uses programs and tools that are designed to encourage learning in a supportive environment where students of all skill levels are comfortable and engaged. Their Song first methodology supports the students' natural talents to learn music as a language, while also making it very fun as they perform as real rock bands in real rock venues around the city, across the US, and internationally. The School of Rock approach also builds and strengthens students' teamwork, leadership, and confidence levels both musically as well as personally. Students of all skill levels, ages, and musical aspirations are welcome, ranging from ages 5 to 99, School of Rock is where music students grow into real musicians and take the music school concept to the next level for kids, teens, and adults!
After more than a year in the making, School of Rock Miami area owners celebrated the Grand Opening of the newest location, School of Rock Doral, as part of the inauguration, the community enjoyed amazing performances by the School of Rock Coral Gables and School of Rock Coconut Grove House Bands, the school also offered special enrollment discounts, school tours, and trials.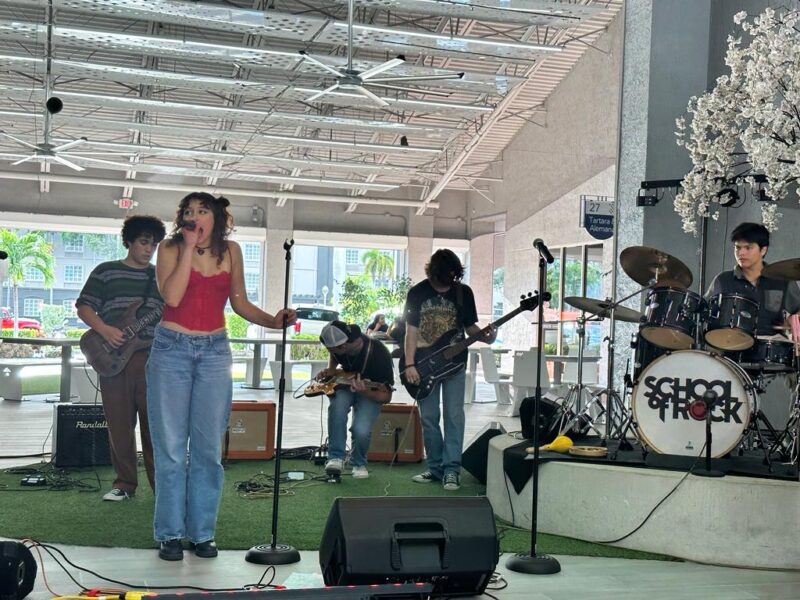 Conveniently located at Westend shopping center, the Doral location now makes it School of Rock #338. The vibrant and growing City of Doral has now a new state-of-the-art facility where kids of all ages can safely build and strengthen their musical talents, while also having an amazing time doing so. School of Rock Doral will make you a musician and get you Rocking on stage and in life! School of Rock is more than just learning music, it is about creating a family of like-minded young people that connect through music, in a fun, safe environment where self-confidence flourishes. You are invited to tour this amazing and new facility!
Meet the Owners
Music loving parents Laura and Andres Sintes are the brains behind School of Rock Coral Gables, Coconut Grove and now Doral. What is your connection to music and what brought you to opening these Schools of Rock in the area?
"Our family loves music, we enjoy many different genres, but rock is our favorite. We noticed our kids were musically inclined at a young age, but it wasn't until we found School of Rock that they were able to make the most out of their natural talent. Two of our three children decided to pursue music professionally. Before we opened our first School of Rock in the area, we were School of Rock parents who realized first-hand the wonderful benefits of this program. Besides musical ability, our children gained a lot of self-confidence and learned to be great team players," said Laura and Andres Sintes, School of Rock Miami area owners. 
"This inspired us to want to continue spreading this positive impact, so we looked into opening our first school. School of Rock has an impressive track record and many awards as an amazing franchisor. Having experienced it with our own kids' music and personal growth, we were already fully onboard with their mission, so opening our own School of Rock was a no-brainer. Miami is the place we consider home. It's where we grew up since our teenage years, where we met, got married, and started our professional careers. After experiencing life in a few different cities in the US, Asia, and Latin America, we moved back to Miami in 2013. The diverse culture in this city provides an amazing opportunity to make music at School of Rock a fantastic and fun bridge that connects us all regardless of race or language."
School of Rock count with four other locations across the Coral Gables, Coconut Grove, South Dade, and North Miami areas. Everyone is invited for a free trial, you can simply go online at www.schoolofrock.com, select the location closest to you, and book a free trial using the online form, or call the school directly.
School of Rock Doral is located at Westend shopping center at 2600 NW 87th Ave., Doral, FL 33172. For more information visit www.schoolofrock.com