Thousand of Orchids and an Oasis of Fun!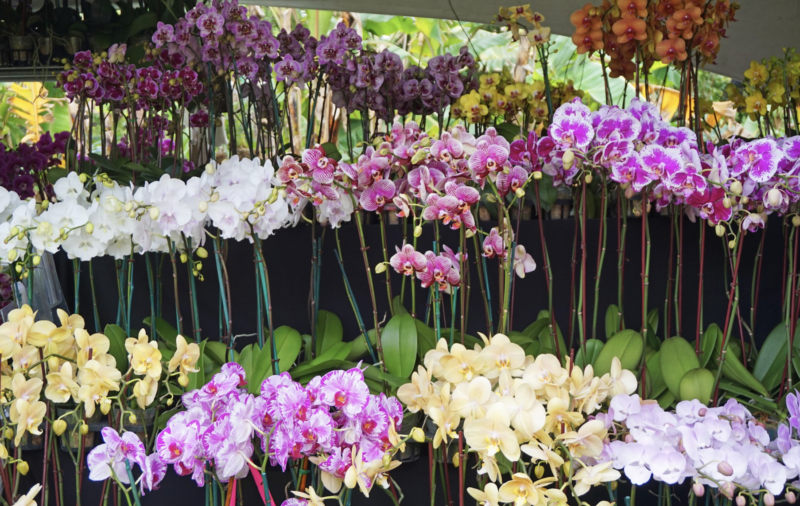 Orchid and plant enthusiasts rejoice – Fairchild Tropical Botanic Garden, the historic botanical garden that's dedicated to tropical plant education and conservation, is celebrating the return of Orchids in Bloom on Saturday and Sunday, March 11-12, 2023, from 10:00 AM until 5:00 PM. With thousands of orchid plants gracing the garden during the two-day festival, this celebration of all things orchids will offer dazzling displays, gardening demos, and fantastic lectures. Enjoy the sights of thousands of orchids planted on trees and palms throughout the Tropical Orchid Rainforest, award-winning hybrids, popular varieties, and extra-tropical species.
South Florida is home to a variety of orchids as well, most of them endangered in the wild. Visitors can learn how Fairchild's Million Orchid Project is changing that by participating in propagation efforts in the garden's STEMLab, a state-of-the-art mobile botanical laboratory on view throughout the Orchids in Bloom. In addition, horticulturists and orchid specialists will present during gardening demonstrations to show the best methods for growing and caring for orchids, and the Orkids Encounter learning station for children will have interactive activities about the native butterflies, the impact of hurricanes and growth mediums for orchids.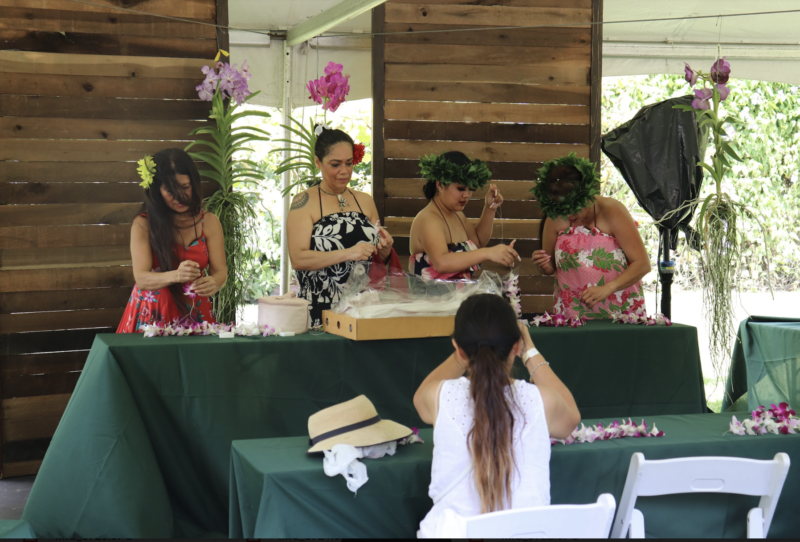 There are many reasons to attend The Orchids in Bloom Festival, including free admission for members but most certainly, this year's line-up is filled with fun for the entire family, some of which include:
Orchid Oasis: Shop exotic and tropical orchids from Fairchild's favorite orchid vendors.
The Orchid Show: Watch orchid experts compete for the top prize at the Orchid Show and Exhibit presented by the Orchid Society of Coral Gables in the Garden House.
Orchids Encounter: Kids can take an adventure through the Garden to explore and discover one of the largest plant families, Orchids. The encounter allows kids to complete missions and earn an Expedition Discovery Orchid Pin.
Lectures: Learn how to care for your orchids from our Orchid Experts and Scientists.
Family Fun: Lawn games, Tahitian music, hula lessons, lei-making, and more.
STEMLab: Transplant orchid seeds at The Million Orchid Project mobile lab.
The Marketplace: Delicious food from local vendors, food trucks, and The Glasshouse Café.
Mixology: Beautiful orchid-inspired cocktails.
Saturday and Sunday, March 11-12, 2023, 10:00 AM – 5:00 PM
Tickets are required for members and non-members. Admission is $25 for adults, $18 for seniors 65 and up, $12 for children 6-17
Fairchild Tropical Botanic Garden is located at 10901 Old Cutler Road, Coral Gables, FL. 33156
For more information, please visit www.fairchildgarden.org or call 305.667.1651.