Let's Get Everyone Ready for School!!!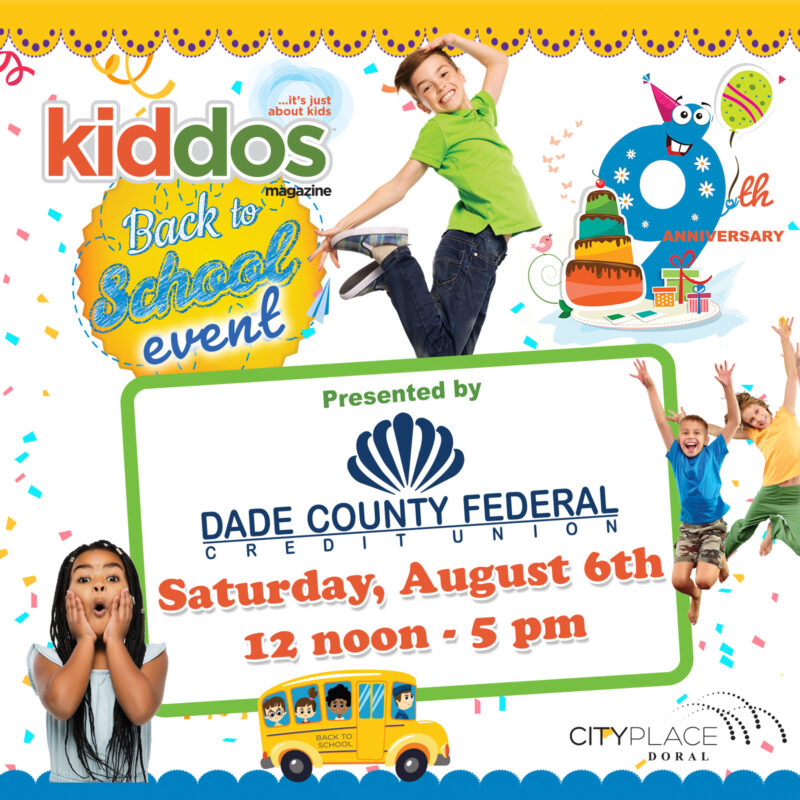 One full day filled with family-friendly activities and entertainment at CityPlace Doral Fountain Plaza! Arts and crafts, reading corner, face painting, science and art projects, safety, sports, performances, character meet & greet, school supplies and free book-packs, food, goodie bags, music, raffles, hula hoop contest and much more!
Presenting Sponsor – Arts & Crafts Station

Kiddos 2022 Annual Back-to-School is presented by Dade County Federal Credit Union featuring "Saving is Fun" Arts & Craft Station, in this fun and interactive area kids will be doing ceraminc piggy bank painting when parents will learn about DCFCU array of services including saving and checking accounts, loans and so much more!
Dade County Federal Credit Union has been serving Miami Dade County since 1939 and offers an array of services including Saving and Checking Accounts, Loans and so much more! Within DCFCU there is a very special committee known as, Gen-You, which consists of (12) employees who dedicate their time to teach Financial Literacy to the Youth of Miami Dade County. As of this year, the Gen-You Committee has worked with over 1,500 students and that number continues to grow.
For more information visit dcfcu.org
XXXXXXXXXXXXX
Associate Sponsor – Face Painting Station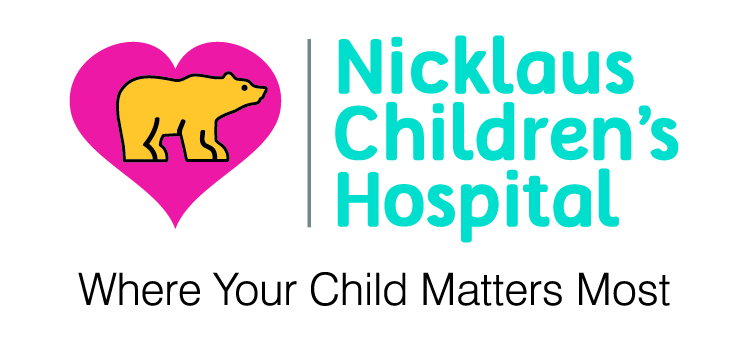 Associate Sponsor Nicklaus Children's Hospital will spotlight a fun Face Painting station, where children can pick the most requested and popular face paint designs! From a tiger, a princess, and a unicorn to butterflies and Spiderman!
The Nicklaus Children's Doral Outpatient Center, located on 107th avenue and 36 street in the heart of Doral, offers an array of services including walk-in pediatric urgent care for children ages 0-21. The center also offers imaging services, pediatric rehabilitation, including physical, occupational and speech and language pathologies, sports health physical therapy, pediatric dental services, as well as appointments with pediatric specialists in endocrinology and gastroenterology.
For more information about the services offered, please visit Nicklauschildrens.org/Doral
Kiddos Back to School and 9th Anniversary event is free and open to the community. Parking at CityPlace is available at an additional fee.
Event Location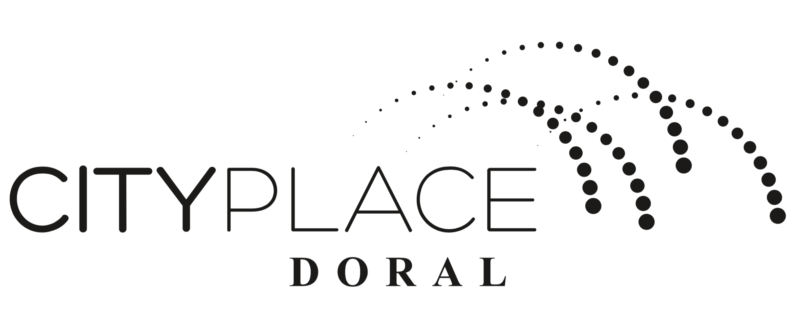 CityPlace is located at 8300 NW 36th Street, Doral, FL 33166
Be Seen. Be Involved. Be connected.
For more information about Sponsorship and Exhibitor opportunities and how to participate in our event, please contact 786.260.8492 or email vlepere@kiddosmagazine.com