Field Trips at Frost Science
Our field trips engage students of all ages with numerous interactive and educational exhibitions that explore the world of science, technology, engineering, art, and math (STEAM) in a fun and novel way. Turn the museum into a dynamic classroom for the day as students learn about the science behind marine ecosystems, the biology of the human body, the physics of flight, the Everglades, the design process and much more.
305.434.9564
Location: 1101 Biscayne Blvd. Miami, FL 33132
Frost Science Camps
Camps at Frost Science provide an unforgettable experience for children and pre-teens to dive deeper into the science of the museum. From our one-day Mini-Camps to our award-winning Summer Camp, our programs offer opportunities to explore, experiment, investigate, invent and discover, through animal encounters, star shows, multimedia experiences, interactive exhibitions, live science demos, and engaging hands-on activities. 
305.434.9564
1101 Biscayne Blvd. Miami, FL 33132
Jupirupi "Make it with a twist"
Ages 3 to 11 years old.
We are more than just Spanish teachers and Babysitters. Our enthusiastic team provides a wide range of educational and entertaining activities so that every visit is filled with joy, happiness, laughter, and learning. That' why we say "Make it with a twist".
We offer in your home After School Spanish private and semiprivate classes with native speakers instructors. With our program, kids learn how the language works! by using vocabulary, verbs and grammar concepts as components to be put together in a different way to speak, read and write.
For our Babysitters, we offer in your home Child care services such as Day care, Night care, Weekend care, Holiday care Parties and for those times when you just want to relax. During the visit, we have some activities like indoor/outdoor games and some more activities that you can choose.
786.389.0569
Dance Empire of Miami
Ages 2 – adult, beginner through pre-professional levels.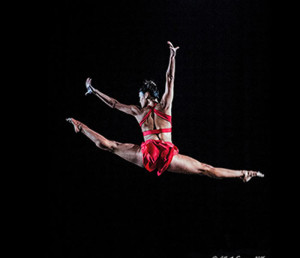 Miami's Premiere Dance Academy is NOW REGISTERING for after-school dance classes for the 2019-2020 school year. Offering ballet, jazz, tap, hip hop, contemporary, lyrical, acro dance, technique, all boys classes, and dance team classes as well!  Ages 2 – adult, beginner through pre-professional levels.
305.232.5573
www.danceempire.com
Location: 8853 SW 132 Street, Miami, Fl 33176 (directly across the street from the Falls Shopping Center)
Step by Step Languages
Conversational Spanish for kids and teens. Classes are held on a one to one basis or in small groups of two students; participants are grouped based on their age and their level of linguistic competence. Classes are available mornings and after school hours, Monday through Friday and Saturdays, from 8:00 am to 3:00 pm. Tutoring classes for elementary, middle and high school. Adult courses.
305.666.6609
robertogiuffredi@cs.com
www.stepbysteplanguage.com
Location: 7550 SW 57 Ave. #106 Miami, FL 33143
ProjectArt 

Free after-school art classes
taught in MDPLS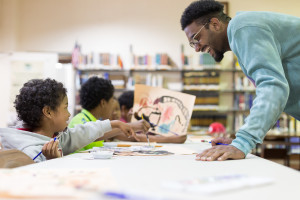 ProjectArt is pleased to announce it is offering free after-school arts classes for the 2019-2020 school year to students ages 4-18 at eight Miami-Dade Public Library System locations. Classes begin the week of September 16, 2019. Families can enroll their children now at enroll.projectart.org.
As part of ProjectArt's residency, socially minded local artists teach and mentor students on a weekly basis, fostering students' self-esteem and connections with friends, family, and community. The award-winning program reaches children in divested communities in their neighborhood libraries. In partnership with the Miami-Dade Public Library System, ProjectArt offers its program in the Arcola Lakes Culmer/Overtown, Hispanic, Homestead, Kendall, Model City, North Central, and Shenandoah Branch Libraries.
Doral Youth Baseball League – Recreational only!
Ages: 4 – 12
Doral Youth Baseball League's goal is to bring the community together through baseball. Players will have the chance to learn the fundamentals of the game in a relaxed family & fun filled environment. Divisions start at T-ball thru 5th Grade. Everyone is evaluated and are placed on a team (tee-ball does not have an evaluation). Every player bats and everyone plays. Teams are led by volunteers. Games and practices will take place at Doral Meadow Park & Doral Legacy Park. Teams play minimum 8 games.
305.593.6600
Location: Doral Meadow Park – 11555 NW 58th St, Doral, FL 33178