The Phillip and Patricia Frost Museum of Science is a leading science museum dedicated to sharing the power of science, sparking wonder and investigation, and fueling innovation for the future. Located in Downtown Miami's waterfront Museum Park, Frost Science is divided into four buildings: the Frost Planetarium, Aquarium, and North and West Wings. Here, guests can learn about the core science behind living systems, the solar system and known universe, the physics of flight, light and lasers, the biology of the human body and mind, and much more. Guests can explore the world of science, technology, engineering and math (STEM) in an experiential setting with interactive exhibitions and unique shows. Frost Science is also dedicated to education, earning national awards for its summer camps and after-school programs.
Phillip and Patricia Frost Museum of Science
305.434.9600
Location: 1101 Biscayne Blvd. Miami, FL 33132
Jupirupi "Make it with a twist"
Ages 3 to 11 years old.
We are more than just Spanish teachers and Babysitters. Our enthusiastic team provides a wide range of educational and entertaining activities so that every visit is filled with joy, happiness, laughter and learning. That' why we say "Make it with a twist".
We offer in your home After School Spanish private and semiprivate classes with a native speakers instructors. With our program kids learn how the language works! by using vocabulary, verbs and grammar concepts as components to be put together in different way to speak, read and write.
For our Babysitters, we offer in your home Child care services such as Day care, Night care, Weekend care, Holiday care Parties and for those times when you just want to relax. During the visit we have some activities like indoor/outdoor games and some more activities that you can choose.
786.389.0569
Dance Empire of Miami
Ages 2 – adult, beginner through pre-professional levels.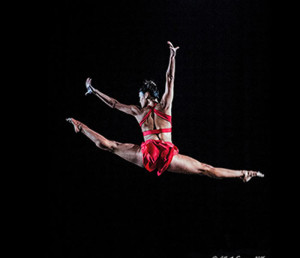 Miami's Premiere Dance Academy is NOW REGISTERING for after-school dance classes for the 2019-2020 school year. Offering ballet, jazz, tap, hip hop, contemporary, lyrical, acro dance, technique, all boys classes and dance team classes as well!  Ages 2 – adult, beginner through pre-professional levels.
305.232.5573
www.danceempire.com
Location: 8853 SW 132 Street, Miami, Fl 33176 (directly across the street from the Falls Shopping Center)
Step by Step Languages
Conversational Spanish for kids and teens. Classes are held on a one to one basis or in small groups of two students; participants are grouped based on their age and their level of linguistic competence. Classes are available mornings and after school hours, Monday through Friday and Saturdays, from 8:00 am to 3:00 pm. Tutoring classes for elementary, middle and high school. Adult courses.
305.666.6609
robertogiuffredi@cs.com
www.stepbysteplanguage.com
Location: 7550 SW 57 Ave. #106 Miami, FL 33143
ProjectArt 

Free after-school art classes
taught in MDPLS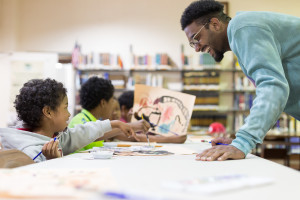 ProjectArt is pleased to announce it is offering free after-school arts classes for the 2019-2020 school year to students ages 4-18 at eight Miami-Dade Public Library System locations. Classes begin the week of September 16, 2019. Families can enroll their children now at enroll.projectart.org.
As part of ProjectArt's residency, socially minded local artists teach and mentor students on a weekly basis, fostering students' self-esteem and connections with friends, family, and community. The award-winning program reaches children in divested communities in their neighborhood libraries. In partnership with the Miami-Dade Public Library System, ProjectArt offers its program in the Arcola Lakes Culmer/Overtown, Hispanic, Homestead, Kendall, Model City, North Central, and Shenandoah Branch Libraries.