Father's Day is by nature a family event. Use this occasion to get everyone in the family together for a fun day. Even if you have found a great Father's Day gift, a present, and a card cannot substitute for quality time with dad.
If you're wondering how to spend Father's Day in the best way possible, here are some tips on how you can plan the perfect day for you and your entire family:

Sunday Brunch
It's a delicious way to honor Dad with some of his favorite breakfast foods. Find a great brunch spot to treat dad for Father's Day! Weather permitting, an ocean view brunch would definitely add the perfect touch to a great Father's Day breakfast with dad!
Expand His Artistic Interests
When the arts are more up dad's alley, you can make it easier for him to appreciate the genre he loves best. to a gallery showing or performance may be just the ticket for a dad who enjoys exploring artistic talent or experiencing the arts live.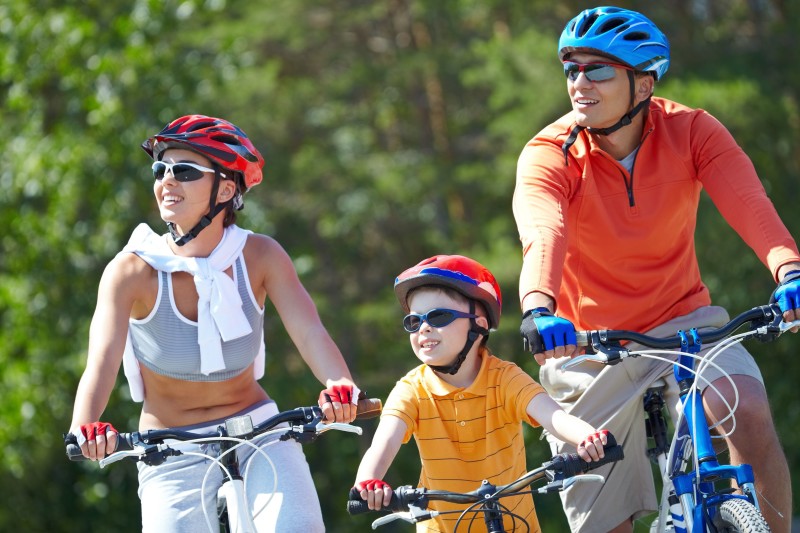 Go Fishing
A relaxing way to spend dad's special day! Make the day kid-friendly by bringing fishing rods designed specifically for children. Take a break to enjoy a picnic lunch with a variety of sandwiches, dad's favorite pasta salad, chips, fruit, and a special dessert. Surprise dad during the trip by giving him a Father's Day present that he can use while fishing, like a new fishing rod!
Go Bowling
Bowling provides reasonably-priced indoor fun for all ages. Lots of parents recommended this activity as a 'Dad-friendly' option and we agree. Plus there are many locations around South Florida – find your nearest!
Go for a Bike Ride
Enjoying the outdoors together, going for a bike ride, heading to a local park and spending the day cruising around on two wheels is fun and also healthy activities for Dad and the kids. As long as you're outside and spending time with Dad, he'll be sure to have a great Father's Day.
Go to See a Game
America's favorite pastime! Take Dad to see his favorite team play. Purchase tickets in advance of the game and surprise dad on Father's Day with a card with the tickets inside. Buy him a shirt to wear to the game as the second part of his present. While there, treat dad to snacks, drinks, and hot dogs galore.
Cook Dinner with Dad and Watch a Movie
It's the perfect ending to a fantastic Father's Day. Get the whole family involved in cooking Dad's favorite meal for a special Father's Day dinner. Even younger kids can help. Assign them easy tasks, such as setting the table or tossing the salad. Let him pick his favorite movie!
Spend Father's Day together and make it extraordinary!