The Adrienne Arsht Center for the Performing Arts of Miami-Dade County announces the return of  Free Family Fest Series
  The Adrienne Arsht Center for the Performing Arts of Miami- Dade County (@arshtcenter) is proud to announce the return of its free FAMILY FEST series, now in its 11th consecutive season. The 2018-2019 FAMILY FEST series kicks off with the MIAMI MUSIC PROJECT on December 1, followed by TERRANCE SIMIEN AND THE ZYDECO EXPERIENCE (January 19), MIAMI CITY BALLET'S BALLET FOR YOUNG PEOPLE (March 30) and STEP AFRIKA! (May 25). 
FAMILY FEST
is presented with generous support from Bloomingdale's and Florida Blue.
Miami Music Project is turning 10! Come to enjoy family-friendly performances by young, talented musicians who call Miami home during this special Arsht Center Family Fest series concert. Audiences will witness the transformative power of music in children's lives while kicking off this holiday season with Miami Music Project's Children's and Youth Orchestras.
TERRANCE SIMIEN AND THE ZYDECO EXPERIENCE – January 19, 2019, at 1:30 p.m.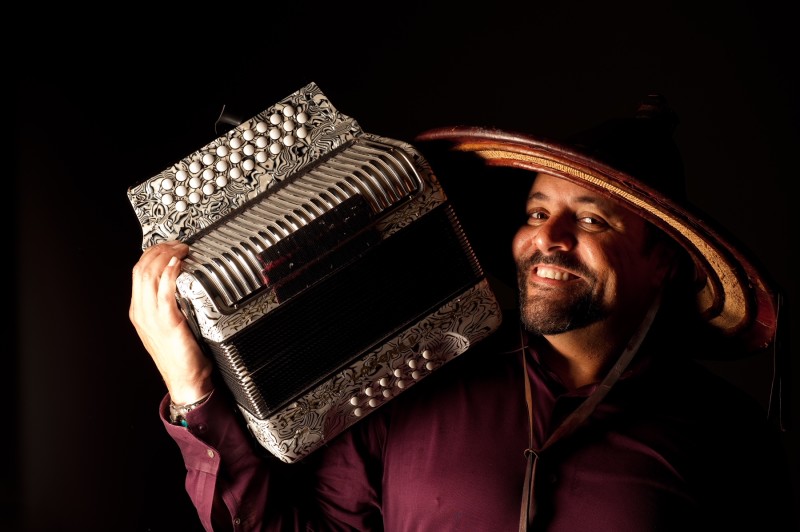 Creole for Kidz and the History of Zydeco is a multicultural music experience for all ages. With his skilled and well-traveled five-piece Zydeco Experience group, two-time Grammy award-winning Terrance Simien offers up a dynamic performance that will take audiences to places they've never been before! He'll take the audience on a memorable cultural journey to the rural prairies and bayous of South Louisiana where zydeco music was born.
Simien has introduced audiences all over the globe to his colorful Creole cultural identity through his original song lyrics and engaging onstage narrative. Audiences will learn a few Creole French words and phrases, become better informed about the rich culinary traditions of the Creoles and learn the origin of gumbo. Featured on the animated movie, Disney's The Princess and the Frog, set in New Orleans, Simien performs "Gonna Take You There" from the film soundtrack and a song for which he collaborated with Randy Newman.
MIAMI CITY BALLET'S BALLET FOR YOUNG PEOPLE – March 30, 2019, at 2 p.m.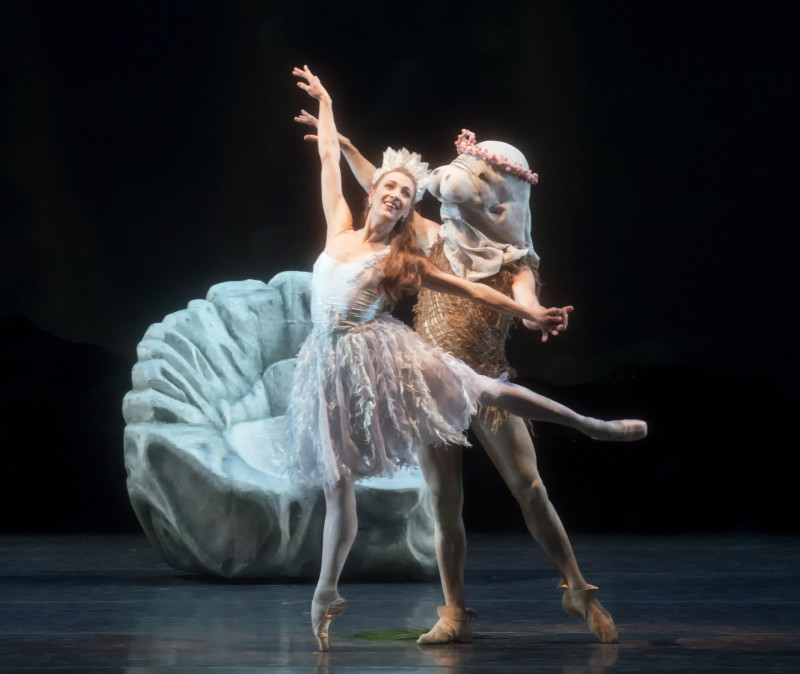 Join Miami City Ballet (MCB) for the enchanting first act of A Midsummer Night's Dream, Shakespeare's timeless tale of love and magic, reality and illusion. With a fairytale cast (including MCB's breathtaking dancers, children, and vocalists), Felix Mendelssohn's glorious music, along with spectacular sets and costumes by acclaimed artist Michele Oka Doner, A Midsummer Night's Dream is a dazzling spectacle for families and audiences of all ages.
Ballet for Young People, Miami City Ballet's signature Community Outreach program, offers audience members an interactive, behind-the-scenes look at the art of ballet, where you can learn how and when ballet began, what it takes to become a professional ballet dancer and how a ballet is created.
STEP AFRIKA! – May 25, 2019 at 1:30 p.m.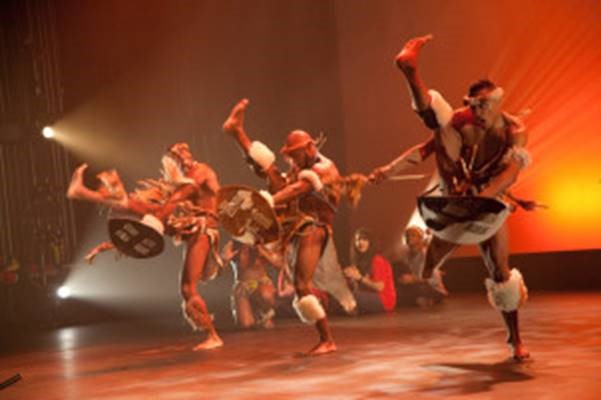 Step Afrika! is the first professional dance company in the world dedicated to the tradition of stepping. The company began in 1994 as an exchange program with the Soweto Dance Theatre of Johannesburg, South Africa and has expanded to become an international touring company presenting performance, residencies, and workshops worldwide.
Today, the company continues to promote an appreciation for stepping as a contemporary dance genre and its use as an educational, motivational and healthy tool for young people. Step Afrika! accomplishes this mission through arts education activities, international cultural exchange programs, and performances.
Over the past 25 years, Step Afrika! has grown to become one of the top 10 African-American dance companies in the US, and the largest African-American led arts organization in Washington, DC. Each year, the company performs in 10 countries for more than 50,000 people and reaches 23,000 youth through its arts education programs.
FIRST-ACCESS PASSES
Admission to FAMILY FEST is FREE, however, First-Access Passes* are required for all performances. First-Access Passes for the MIAMI MUSIC PROJECT performance on December 1 will be available beginning November 15 at noon.
First-Access Passes can be reserved by calling the Adrienne Arsht Center box office at 305- 949-6722 or online at arshtcenter.org (limit four per person). The passes provide patrons with first access to seating in the theater. Seating is "first come, first admitted" for the performance and passes do not guarantee a seat. First-Access Passes expire 15 minutes before the curtain time.
 Patrons who do not have a First-Access Pass can join the stand-by line beginning one hour before the start of the performance outside the theater. Patrons in the stand-by line will be allowed into the theater beginning 15 minutes before the performance if seats are still available at a first- come first served basis.   First-Access Passes for the remaining 2018-2019 free FAMILY FEST concerts are made available three weeks before the scheduled performance date. Visit here to join the Arsht Center email list and be among the first to hear when passes will be made available.   *All programs, artists, ticket prices, availability, dates and times are subject to change without notice. Visit www.arshtcenter.org for up-to-date information. The Adrienne Arsht Center for the Performing Arts of Miami-Dade County is made possible by the public support of the Miami-Dade County Mayor and the Board of County Commissioners, the Miami-Dade County Department of Cultural Affairs and the Cultural Affairs Council, the Miami-Dade County Tourist Development Council and the City of Miami Omni Community Redevelopment Agency, as well as the State of Florida, Department of State, Division of Cultural Affairs and the Florida Council on Arts and Culture. The Adrienne Arsht Center also receives generous support from individuals, corporations and local, state and national foundations.
Photos courtesy of artist management 
About the Adrienne Arsht Center for the Performing Arts of Miami-Dade County
Set in the heart of downtown Miami and designed by world-renowned architect Cesar Pelli, the Adrienne Arsht Center for the Performing Arts of Miami-Dade County is one of the world's leading performing arts organizations and venues. Since opening in 2006, the Arsht Center, a 501C3 non-profit organization, has emerged as a leader in presenting innovative programming that mirrors South Florida's diversity as well as a catalyst for billions of dollars in new development in the downtown area. Spotlighting legends and serving as a launch pad for local artists to make their mark on the international stage, the Center presents nearly 400 events each year across its flexible, state-of-the-art performance spaces. The Center programs several Signature Series, including the largest jazz series in South Florida, a major annual Flamenco Festival, and a robust program of new theatrical works as well as free programming for the community and an arts education program that serves nearly 60,000 children each year. As Miami's new Town Square, the Arsht Center also houses BRAVA by Brad Kilgore, a fine dining restaurant; the Café at Books & Books in the historic Carnival Tower and a weekly Farmers Market. 
www.arshtcenter.org