Family Dental Tips for Earth Day and Every Day
Earth Day is April 22. In honor of the big event, we've come up with several easy ways to add a little green to your dental routine—now and year-round.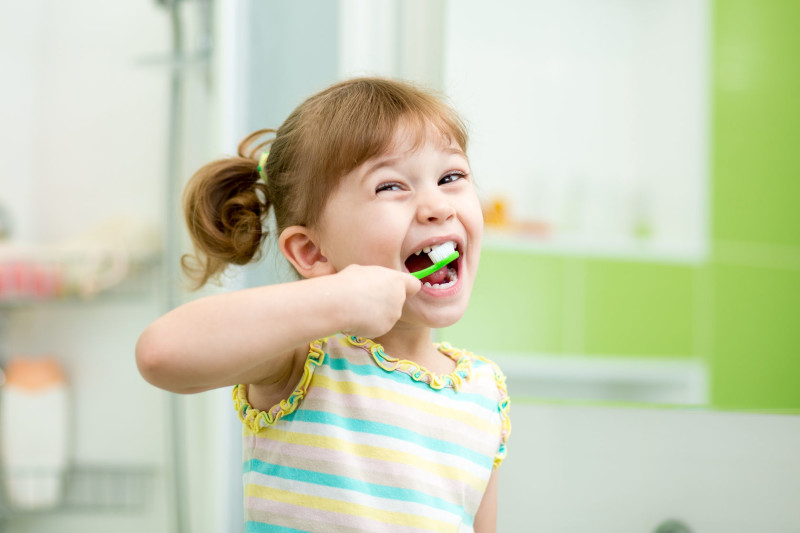 Healthy Diet and Active Lifestyle. A beautiful smile starts with a balanced diet including healthy fruits and vegetables. Buy organic and from local sources when possible. Avoid overly processed foods and harsh chemicals. Limit your intake of sugary foods and drinks. In addition, regular exercise (or a daily activity such as yard work) can improve overall health plus lead to healthier teeth and gums.   Spring Cleaning. Brush your teeth two times per day (in the morning and the evening), and floss daily. The key to having a vibrant smile is maintaining clean teeth and healthy gums. Spring is also a great time to plan family dental check-ups and professional teeth cleanings.   Conserve Water. Turn off the water while you brush your teeth. You can save eight gallons of water per day by being smarter with your faucet. Try this routine: Wet your toothbrush under the faucet and turn off the tap, apply your toothpaste, and brush your teeth. Then fill a small glass with water and rinse with water from the glass.   Consider Alternative Toothbrushes. There are several brands of toothbrushes made from recycled or renewable materials, such as bamboo, beechwood, or recycled plastic. In addition, biodegradable and compostable toothbrushes are available (made from materials such as corn starch or plant-based bioplastic). There are even toothbrush recycling and buy-back programs, such as those through Preserve and Terracycle.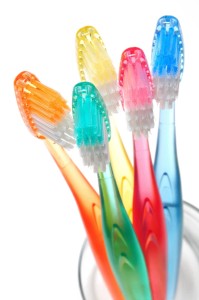 Even More Earth-Friendly Ideas:
When it's time to replace your toothbrush (every 3 to 4 months), instead of throwing it away, use it as a household cleaning tool.

Remember to recycle plastic mouthwash containers.

Don't flush your floss. Nylon or Teflon dental floss will not break down like disposable products. It's better to toss it in the garbage. Biodegradable/recyclable silk flosses or floss picks are also smart options.

Pick up litter and plant a tree.
We hope these tips inspire you to show more love to our planet – and motivate you to improve your dental health. Remember, beautiful, healthy smiles are a family affair.  

Dr. Ted Herrmann and Assure A Smile have served South Florida for over 25 years, helping to guide patients to better oral health for life. We are a family friendly dentist, offering a full range of quality dental care, such as routine cleanings, crowns, Invisalign clear braces and more. We encourage a unique holistic approach to healthy teeth and gums. We invite you to call us today and schedule an appointment.

Assure A Smile is located at 9220 SW 72nd Street, Suite 205 Miami, FL 33173.  For more information call 305.274.0047 or visit assureasmile.com