It's been over a month since school has shut down physical doors in South Florida and if you're like me many of your incoming emails these days revolve around COVID 19.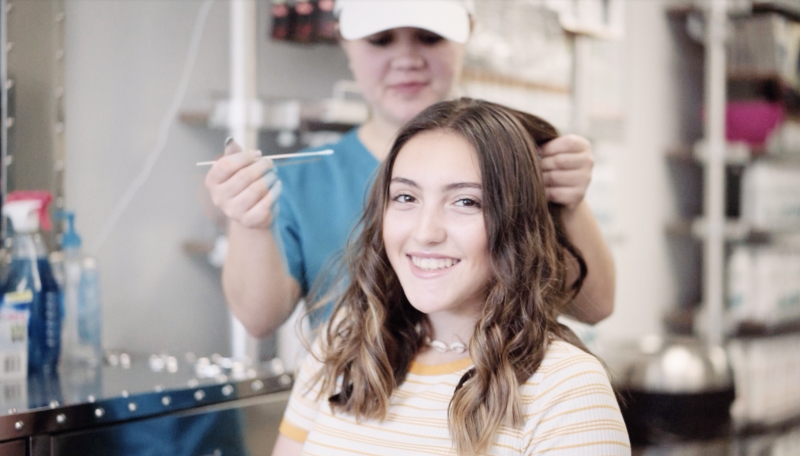 Some pledge to keep you "up to date" with the latest news; others give tips on how to stay sane indoors and keep kids entertained yet active in schoolwork. I'm pretty sure that none of them have spoken to people yet on what to do after weathering this storm and how to return to a sense of normalcy.
I'm happy to try and fill that void – at least as it relates to head lice. Seriously, in a world where head lice outbreaks have always been a top concern what makes us think that problem will dissipate once the immediate threat of the coronavirus has passed? While kids and teachers may not be in school now, they'll soon return (God willing, right?) and unless mom and dad have actively sought ways to treat a lice infestation at home, kids who can't wait to bond with their BFF's again will soon be sharing and spreading lice. Lysol and bleach don't work on these suckers – sorry.
We're educating people on how to identify if someone in their household has lice, because in confined quarters as we are now lice will just keep getting passed around on hairbrushes, when playing Twister, and watching movies together on the sofa – it's imminent with all this close contact. 

DIY kits are available

 for purchase for $95 (a savings of $55) with FREE no-contact delivery and they come with a guide on how to navigate removing lice yourself. We know it's not easy without professional help, but it's worth a shot instead of allowing lice to hatch and lay more eggs in your home. A third option is giving people peace of mind that our treatment centers are uber-sanitized and that yes, we are still taking appointments scheduled 1 hour apart from each family.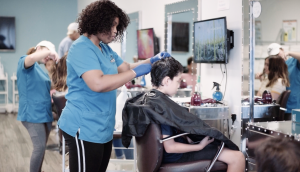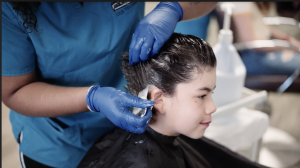 Bottom line is this – if nothing is done to treat a case of head lice and at least curb infestation in the home, what kind of lice nightmare is going to be unleashed when we have our freedom back?  When children can have sleepovers again?  When playgrounds and schools are back in operation?  Parents – are you paying attention?!  After all of the necessary restrictions due to COVID 19 it's going to be hard to contain your children from having close contact with each other (#1 way lice get transmitted).  So we ask you to help us help you be responsible and get treated now before lice multiply and you have a full blown case. If you've ever seen a bunch of tiny paralyzed brown bugs removed on some paper towels you know it's nasty ya'll.  But that's what we do. We tackle the work of lice removal and do it all with a smile on our faces, while keeping your loved ones safe and happy.  We'd just rather not have thousands of you to serve at one time with extreme cases because we want to do our very best and be thorough with each client.
As a professional in this industry, I can foresee the spike in demand for our services as soon as the coronavirus is no longer an active threat and we're prepared with stock and supplies so we'll be ready for you. But instead of spending a day in our albeit lovely lice removal clinic watching Netflix, wouldn't you rather be at the beach again (finally!)?  Consider this: Getting treated now (when you can) will help you save time in the future.
For more facts on lice, lice removal and lice solutions, or to schedule an appointment or kit delivery please visit the Lice Troopers website at: 

licetroopers.com

 or call 1-800-403-5423.
Flagship Florida Lice Treatment Center Locations – Miami-Dade: 2109 South Le Jeune Road, Coral Gables, Fl 33134, Broward: 5735 Hollywood Blvd., Hollywood Fl 33021 Orlando: 6645 Vineland Road #250, Orlando, Fl 32819 (For a full list of locations click here).