Cool Stuff 
 Back to School is always fun with Kiddos cools stuff essentials ideas for your kids and as well for mom!
kaikai & ash canvas storage boxes
This fun and functional 13" canvas storage boxes from kaikai & ash are perfect for teens heading off to college, or kids getting ready for back-to-school. Store books, clothes, accessories in these colorful applique storage boxes. They feature 40+ designs including cities around the world, cupcakes, unicorns and more! They are wrapped in natural-tone, cotton canvas to complement any room with pops of color.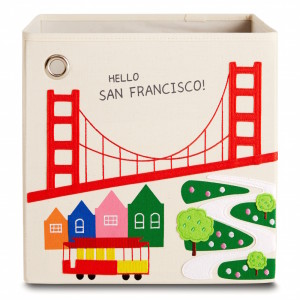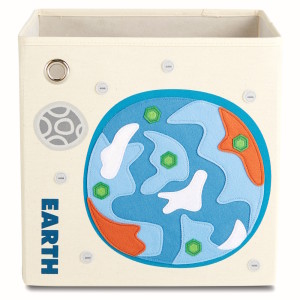 Lorena Canals
Washable rug Baby Numbers – Large
Are you completely addicted to school supplies? Made from iconic vintage items, this collection becomes a must for play rooms and children spaces. Baby Numbers rug and wall decor bringing to life a new shade of grey, specially handcrafted for this piece, this rug will help kids remember numbers from a young age. Embroidered numbers are sewn in a similar color to the rest of the rug resembling a pink shade of chalk writing on a blackboard. Both of them have lovely fringes.
Basket Pencil Large
A funny pencil design to complete the back to school collection. On this occasion, our baskets have a lid, ideal to avoid dirt and dust. They are the perfect complement to store colored pencils, toys and school supplies, leaving everything neat and clean! 100% natural cotton basket woven by hand.
 BuddyPhones Wave
These are the best and only wireless headphones your kids will need as they head back to school. The first-ever wireless and waterproof volume limiting headphones designed specifically for kids. Fun designs and connect via Bluetooth with more than 24-hour battery life!  The WAVE can also be used with the detachable BuddyCable when out of battery or for sharing with up to 4 friends. Made to last as kids grow, BuddyPhones WAVE is extremely durable and can be fully adjusted to different sizes.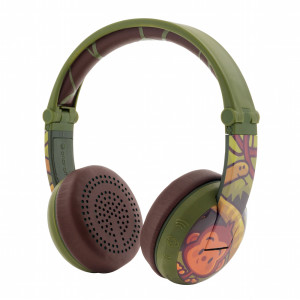 Think tank scholar flashcards
 Each pack contains 100+ of the most frequently used words that do not necessarily follow phonetic rules. Learning to automatically recognize these words without decoding them can greatly increase a child's reading speed accuracy, fluency, and comprehension.
Available at thinktankscholar.com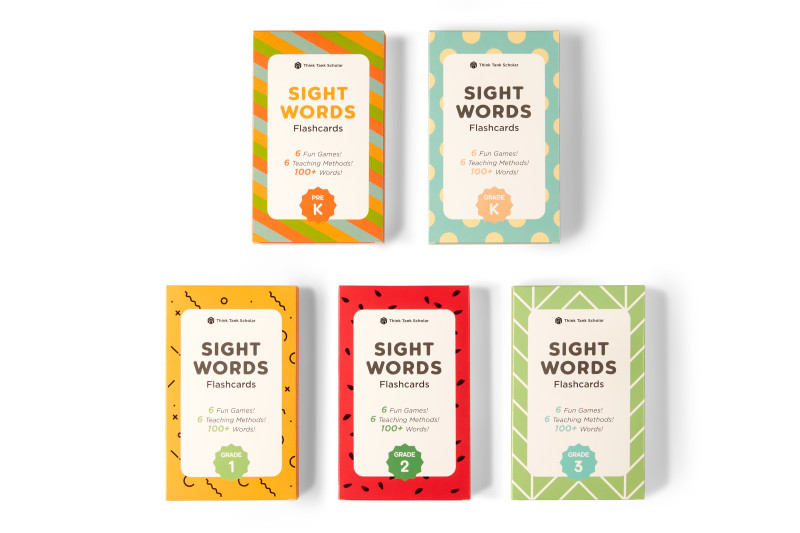 L.L.Bean backpacks
 Quad Pack
The streamlined styling and features of a hiking pack, with a laptop compartment and plenty of pockets to keep organized for class. Mesh water bottle holders. Designed for ages 13 and up.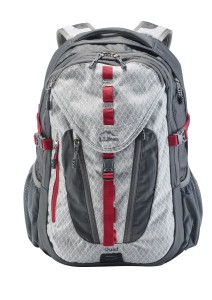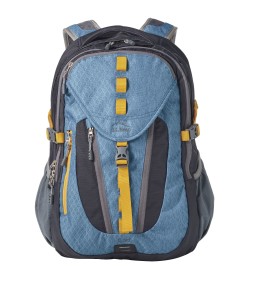 Turbo Transit Pack
Largest backpack, with a double-decker design, keeps shoes, laundry or workout gear separate. Padded back panel, lumbar support, and straps. Reflective trim for visibility. Designed for ages 13 and up.
 Heritage Softpack Cooler
Waxed polyester fabric and leather trim. Easy-opening, zippered main lid allows quick access. Stuff pockets on each side hold condiments, napkins and other essentials.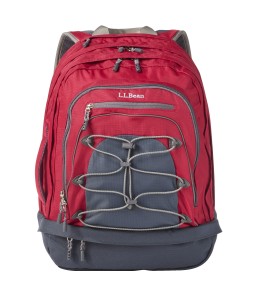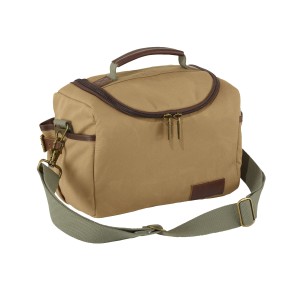 BubbleBum Inflatable Booster Seat
Back to school, means carpooling and unexpected extra passengers, be prepared with the BubbleBum inflatable car booster seat (inflates in seconds, fits 3 across the back, fits into a child's backpack so you know your child will always be safe)

The Pencil Grip
Kwik Stix
Kwik Stix Solid Tempera Paint sticks take the mess out of painting while keeping all the fun! Simply uncap, twist, and paint! Kwik Stix have a fast drying formula that allow them to dry in 90 seconds while still leaving a paint-like finish! No cups, smocks, water or brushes required.  Great on poster paper, cardboard, wood and canvas.
Pencil Grip 
Increases comfort, teaches proper hand positioning and improves control. Its ergonomic design also provides relief of hand fatigue and pain. Righties and Lefties simply place their thumb on the "R" or "L" on the grip and their fingers naturally fall into place.
Available at thepencilgrip.com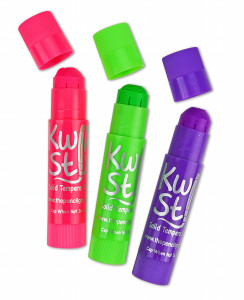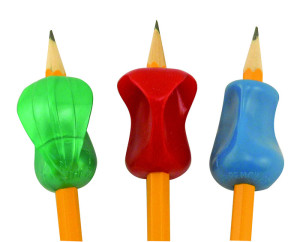 Stuck on you school supplies
 Large Bookbag: The book bag comes with cool features that make it easy for little ones to use – padded and adjustable shoulder straps, a handy hang hook, a small front zipper pocket, a drink bottle holder and a special book compartment inside.
Bento Value Pack: Our Bento Boxes are leakproof, BPA free and professionally custom printed with your design. Our professionally printed design won't scratch off and will come out of the dishwasher (top rack only) looking as good as new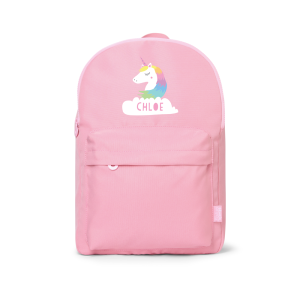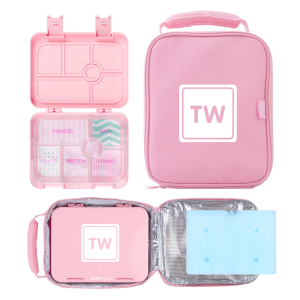 Pencil Case: our Large Pencil Case is great for holding kids' stationery, including a full-sized ruler. With two handy zip pockets, there are places to store all sorts of treasures!
Labels:  Whether they're going to school, daycare, kinder, nursery or on holidays, we have a label to suit every need. Use our high-quality Personalized Name Labels for containers, drink bottles, books, and stationery for school.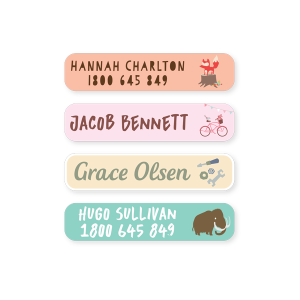 Wellslock food containers
Make sure your kids' lunches make it to lunchtime. High-quality, eco-friendly and innovative storage containers. Unbreakable, microwave safe, dishwasher safe and freezer safe!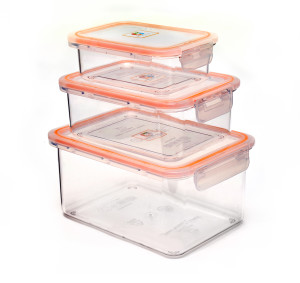 EarthKind® Stay Away Mosquitoes®
EarthKind® Stay Away Mosquitoes® spray is a DEET-free, EPA registered, non-flammable and water-resistant formula made with Picaridin, a natural chemical, bio-identical to pepper, that's reliably effective. Stay Away Mosquitoes® unscented and skin-friendly formula is not only safe for use on pregnant women and children 2 years and older, it's a reliable, high-performance mosquito repellent the whole family can count on.
Stay Away Mosquitoes® not only protects you from unsightly, itchy bites, but also from more serious diseases that mosquitoes may transmit – including ZIKA, West Nile virus, Chikungunya, and Dengue, and also from ticks that may transmit Lyme Disease. This fast-acting and long-lasting insect repellent give you 14-hour highly effective protection from mosquitoes and ticks, and repels biting flies, gnats, and chiggers for up to 8 hours. "
Available at www.earthkind.com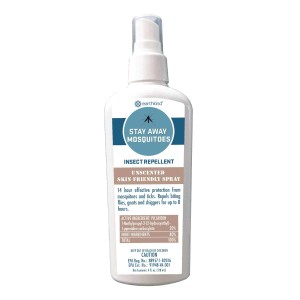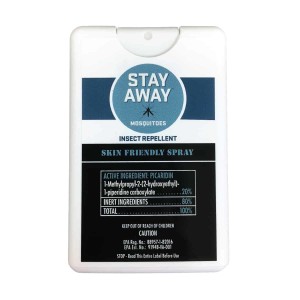 Back to School Snacks ideas
Kracklin' Kamut®
Kracklin' Kamut® is ancient Kamut® grain, organically grown in Montana and carefully roasted in small batches at our plant in Big Sandy, MT. We use Montana-grown, organic, cold-pressed, hi-oleic safflower oil. It is fresh-pressed near town by The Oil Barn®. Lightly seasoned with sea salt from ancient caves in Utah, this simply clean product is a satisfying snack. Delicious on salads, fruit, veggies and more…
Available at 

www.kracklinkamut.com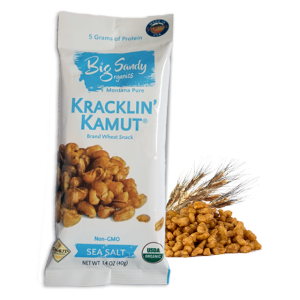 Living Intentions is a pioneer of nutrient-dense foods and makes activated, sprouted, and plant-based foods for vibrant living! Their products include Activated Superfood Popcorn (in unique flavors such as Cinnamon Twist and Berry Superfruit), Superfood Cereal with PREbiotics, and Sprouted Trail Mixes.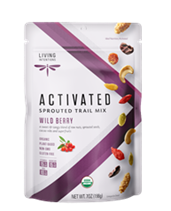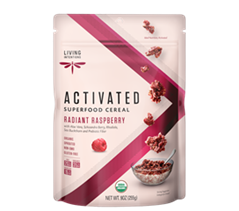 Hail Merry

 is the creator of mind-blowing indulgent desserts from clean plant-based ingredients.  The products range from cups, bites, to tarts in a variety of flavors including Meyer Lemon Cups, Chocolate Almond Butter Cuts, Chocolate Chip Cookie Dough, Caramel Sea Salt, Chocolate Mint Tart, Persian Lime Tart, and more! The brand's products are free from dairy, wheat, gluten, grains, soy, corn, and are all certified NON-GMO.  These are a great, clean way to indulge!

Elevate snacking with Kite Hill's dairy-free yogurt tubes! Frozen or non-frozen, this is a great refreshing treat! Kite Hill almond milk yogurt tubes are yummy, nutritious and are available in kid-friendly flavors including strawberry banana and wildberry for on-the-go convenience. The tubes are soy-free and non-GMO Project Verified, contain no artificial preservatives or flavors and are a delicious option for kids who need to avoid dairy for health reasons and parents who prefer their kids limit their dairy intake.