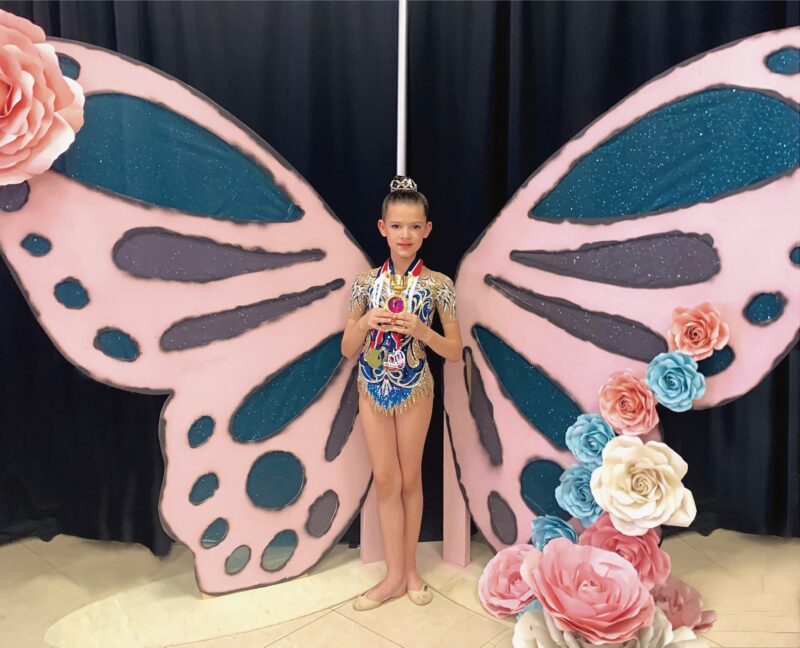 Children are naturally driven to learn and explore with no limits, intense interests captivate their hearts and minds, and some develop passions from a very young age, whether it is a love for art, sports, music, science, or any other domain, these passions shape their identities and provide a powerful outlet for self-expression.

In our interview with Milana Grace Rojas Kulida, an adventurous and talented 8-year-old, full of energy and eager to experience new things, we learned what she is passionate about, what interests her, and her advice for children who want to find what they love doing.
You are an adventurous child, can you tell us about yourself and what are you passionate about?
Hello everyone! My name is Milana Grace Rojas Kulida and I am 8 years old. I was born in Miami and I have a Russian-Ukranian-Venezuelan background. I believe that every child is a star and you just need to find your talent to shine.
I have several passions in my life: Latin ballroom dancing, rhythmic gymnastics, acting and my newest is modeling. I started ballroom dance when I was 4-years-old and I fall in love with it! The world of ballroom dance is elegant, beautiful, and expressive. I did many competitions domestically and internationally where I won first place. I also recently became a Florida Champion in rhythmic gymnastics. I love gymnastics because it taught me how to be disciplined, graceful and to believe in myself.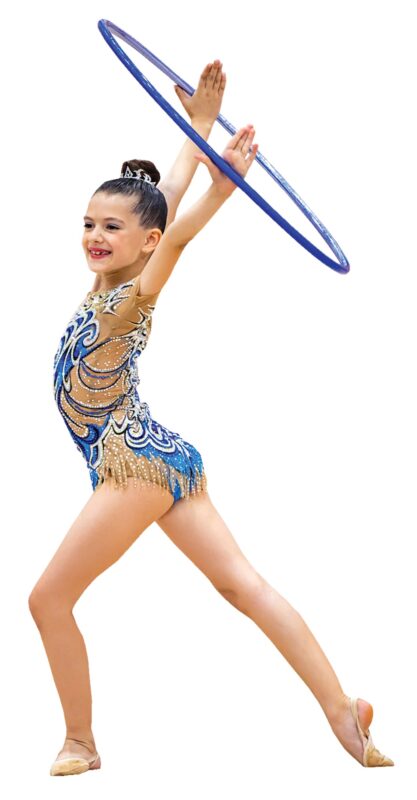 How do you prepare for a dance competition?
Practice, practice, and practice! There is no magic formula that will bring you to victory. The key to success is hard work, dedication, and that fire in your chest that keeps you going. The day before my competitions, I go to bed early, prepare my competition outfit, have a good healthy breakfast in the morning, and do my short meditation for success that my mom taught me. I always leave my house in a positive mood. Every competition is a celebration for me!
What advice will you give to children that want to start an activity and succeed?
First of all, you need to find an activity that interests you and makes you feel passionate to practice regularly, then is very important to find the right mentor, coach (or academy) who will become the best example for you and will teach you the skills you need to reach your goals. It always has to be a special connection between a teacher and a student where a teacher becomes a role model, an inspiration for you. After that, you need to stay motivated and enjoy the process, celebrating every achievement, even every small improvement is rewarding. If you want to succeed you have to be prepared to work hard. Never forget to have fun and enjoy what you're doing! As Mary Poppins says: "In every job that must be done, there is an element of fun."
What is your favorite book?
Magic Tree House by Mary Pope Osborne is my favorite series of books. It is an adventure fiction about two kids, Jack and Annie, who climb into the magic tree house which transports them through time to their next adventure: the Amazon River, the Dinosaurs World, or Ancient Egypt. It is adventurous and educational.
Do you have other interests and hobbies?
I have quite a few … I love traveling! London, Paris, Vermont, and Colorado are my favorite destinations. I enjoy writing short stories for fun when I travel, and maybe one day, I will become an author.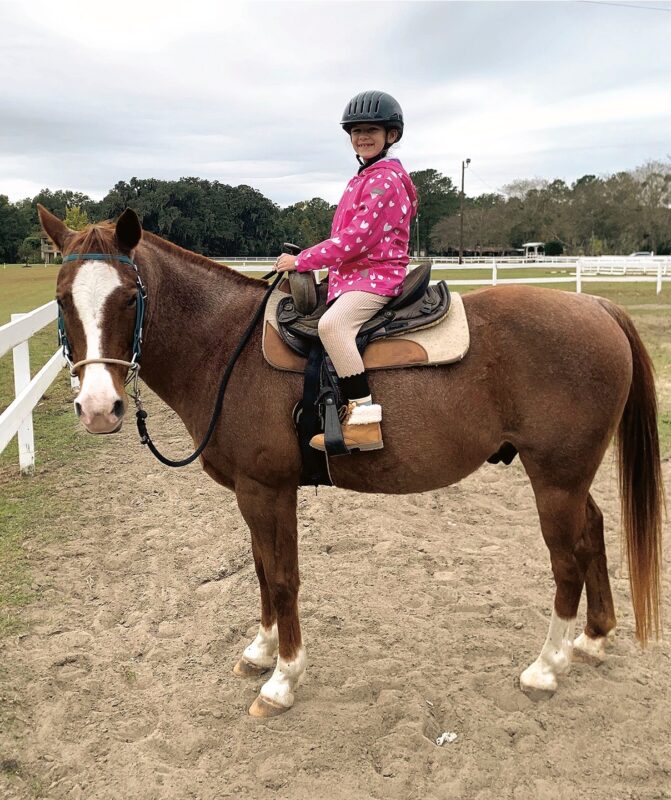 I love skiing, hiking, horseback riding and, I am also a big fan of watching Broadway musicals; my favorites are Lion King and Phantom of the Opera. I like cooking with my mom and creating new, funky dishes.
You have a little fury "sister" Misha, what does having a pet mean?
Misha is truly my little "sister" since my first day of life! We have been together in many situations, even on many of my trips, I love her so much! The bond we share is meaningful and fulfilling. When you have a pet, you become more responsible, compassionate, and caring. 
What are you going to do this summer?
I have many exciting plans for this summer! I will continue my dance, acting, and modeling classes and pursue a gymnastics camp. Also, I want to travel and explore new destinations. One of them will be Alaska to watch whales! I will tell you about it next time!
Can you describe Milana Grace in three different words?
Unique, talented, and brave!
To learn more about Milana Grace follow her on Instagram @milana.grace.diary