Find a new good luck charm for St. Patrick's Day
Share the luck and love of bringing a four-legged friend home. From Saturday, March 14 through Tuesday, March 17, adoption fees on all dogs and cats are $7 at the Pet Adoption and Protection Center.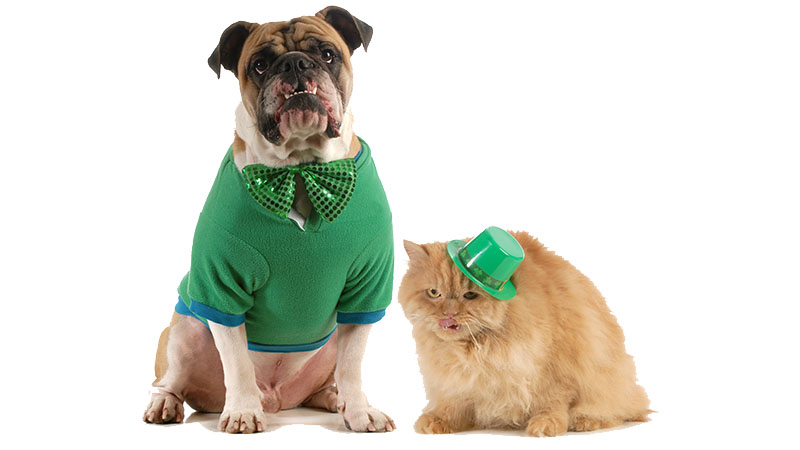 Each year, tens of thousands of pets are abandoned at their local shelter where staff and volunteers work diligently to reunite lost pets with their owners, re-home them or find rescue partners for these precious animals.
Adopting a shelter pet is a economical, personally-satisfying alternative to purchasing a pet from a pet store.
Puppies and kittens under four months of age come with their first set of vaccines, de-worming, spay or neuter surgery,* microchip and FeLV test for cats.

Dogs and cats over four months come with all vaccinations, de-worming, spay or neuter surgery, microchip, heartworm test (over six months of age), rabies license tags (for Miami-Dade County residents only) and FeLV test for cats.
* Animals under three months, less than three pounds or with health issues will not be sterilized or vaccinated for rabies. A $50 refundable deposit will be required and an appointment will be scheduled for spay or neutering surgery within 30 days or when they are four months of age.
You can begin your search by browsing the list of pets available for adoption. The same list also offers the opportunity to search for your lost cat or dog. Although you can search online, you must personally visit the Pet Adoption and Protection Center, Hope Express (mobile adoption vehicle), Petco Adoption Center or other off-site events to adopt a pet.
For more information click here