2020 Kiddos Coolest Summer Camps!

Looking for a great summer camp program for your kiddos?
The right Summer Camp will provide your Kiddos lifelong memories and skills. A place where boys and girls will learn to be independent, about teamwork, values and of course they will enjoy an unforgettable summer full of action, camp experience, fun, and new summer friends!

 Summer Camp at Frost Science! 

School may be out for the summer, but science is in! Children ages 4-14 will explore the wonders of science through week-long camps themed around the amazing science showcased at Frost Science, including engineering, marine sciences, paleontology and technology. Summer Camp runs from June 8 through August 7, 2020. Reserve your spot today!
Summer Theatre Academy at  the University of  Miami

The Summer Theatre Academy at the University of Miami offers six weeks of fun and learning! Students gain, confidence, self-esteem, and a love of creativity through theatre games and acting exercises. For students aged 6-15. Each group of students receives specialized training for their age group.
 305.284.4474
sta@miami.edu
www.as.miami.edu/sta
Location: 1231 Dickinson Dr.
Coral Gables, FL. 33146
Register here!
Miami Children's Museum Summertime Tinkers
For children Pre-k (4) – 5th Grade
Activate your creativity this summer at Miami Children's Museum with hands-on learning and experiences. Each week campers will grab their tools, tinker, explore,
Palmer Trinity Falcon Summer Camp
Palmer Trinity School invites boys and girls in Kindergarten and up in the greater Miami community to experience arts, academics, enrichment, and sports at our Falcon Summer Camp. Join our world-class faculty, staff, and summer camp specialists for a fun-filled and activity-based program for all ages.
305.251.2230
krrodriguez@palmertrinity.org
www.palmertrinity.org
Location: 8001 SW 184th St. Miami, FL 33157
The Real Food Academy Summer Camp
The Best Cooking Summer Camp in Miami! Join us this summer in our ESPECTACULAR new location. This is the best, most experienced and most trusted Cooking Camp in Miami.
Your child/ren (ages 5-16) will be grouped together working with those only in their own age group. They will learn cooking fundamentals and dive into the world of healthy cuisine. You can expect your child's eating habits to improve as they learn the difference between REAL and Processed foods!  They will have a blast participating in FOOD CHALENGE COMPETITIONS! This camp is LIFE CHANGING! Don't wait because this camp will sell out. Seats are limited.  Offered Mon-Fri from 9-3pm.
Tel.  786.395.0355
570 NE 81st Street • Miami, FL 33138
Fantasy Theatre Factory Summer Camp
Fantasy Theatre Factory is thrilled to present the most spectacular summer camp in Miami-Dade County! Our exciting new program includes immersive courses, professional performances and a camper showcase at the Sandrell Rivers Theater! Our campers are exposed to top-notch artists and instructors who teach them about performance exercises, dancing techniques, diverse cultures, music genres and more.
305.284.8800 ext. 463
evelyn@ftfshow.com
Location: 6103 NW 7th Ave Miami, FL 33127.
Dance Empire Summer Camp
All ages
 
Now registering for classes and summer camp! Dance Empire's mission to train dancers of all ages in an environment where they are given the opportunity to grow and excel in their dance education. We strive to deliver the highest quality of dance instruction while nurturing each student's unique gift of talent and creativity.
305.232.5573
Location: 8853 SW 132 St, Miami, FL 33176
Camp J Summer Camp

Camp J Miami introduces your child to new experiences while building confidence in a fun and safe environment. June 15 – Aug. 7, weekly options available. General Camp & Specialty Camps including Sports, Performing Arts & Tennis. Campers enjoy age-appropriate activities like sports, art, swim instruction, field trips and more.  Our 23-acre campus has something for everyone. Inclusive camp program. All are welcome!
305.271.9000 ext. 271
michelle@alperjcc.org
Location: 11155 SW 112 Ave., Miami, FL 33176
Summer 2019 Adventure Camp
We're a different kind of camp; Jungle Island provides an atmosphere meant to expand explorer's knowledge and creativity through experiences. We give young explorers a chance to go on quests all summer long. Each week brings a thrilling new theme designed for five to twelve-year-olds.
305.400.7000
education@jungleisland.com
Location: Jungle Island
1111 Parrot Jungle Trail, Miami FL 33132
Camp Lingua
Grand Opening Miami Location June 8th 10am-4pm
Camp Lingua is a unique Language Immersion Summer Camp Program where children enjoy an enriching, fun experience while developing language and critical thinking skills. Since 2000, Camp Lingua has been providing campers with action-packed summers filled with great memories that make learning a language, an easy and enjoyable experience.
866-642-CAMP(2267)
info@camplingua.com
www.camplingua.com
Location: 1225 NE 134th St, North Miami, FL 33161
Summer @ Gulliver
 
There is still time to register for Gulliver's highly-acclaimed Summer Programs! Camp Gulliver offers games on the field and in the pool, arts and crafts, lunch, songs and cheers, and group time to build spirit and make friends. Prep Summer Studies offers students from all schools entering grades 9-12 a variety of electives and honors-level courses.
• Jump Start (beginning at 3 years old)
• Broadway at Gulliver
• Engineering Camps
• Lower/MS Academics
• Athletic Camps (Baseball, Basketball, Flag Football, Soccer, Softball, Volleyball, Water Polo)
305.666.6593 ext. 3327
chae@gulliverschools.org
Location: 12595 Red Road, Coral Gables, FL 33156
Shake A Leg Summer Camp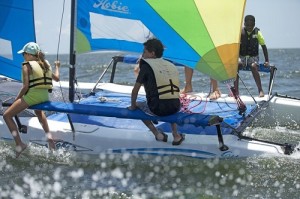 Shake a Leg Miami offers a variety of Summer Camp options including Watersports Camp, Adventure Islands Camp, Marine Academy Camp, and Summer Outings Camp. Most camps run from June 10, 2019, to August 16, 2019, and the hours are Monday-Friday from 8:00 a.m. to 3:30 p.m. sharp, with aftercare available until 6 p.m.
305.858.5550
Location: 2620 South Bayshore Dr.
Miami, FL 33133
Topgolf Summer Academy – Doral
Our Summer Academy is five days of non-stop entertainment and learning that kids will love. This program includes all of the components that make up the great game of golf. From chipping, putting and full swing, to the rules and etiquette, kids will learn everything they need to know to improve their game.
Each Academy is designed and taught by our golf professionals from Topgolf Coach in a fun, relaxed atmosphere. Summer Academy is staffed with a low student-to-instructor ratio to ensure each Junior Golfer receives in-depth, hands-on attention while he or she develops a winning golf swing.
Children ages 6-12
Daily Schedule
Child Drop Off: 8:30AM – 9:00AM

Academy Begins:  9:00 AM

Lunch: 11:00AM – 11:30 AM

Child Pick Up: 12:00PM – 12:15PM
305.424.5110
Location: Miami-Doral TopGolf
11850 NW 22nd St. Doral, FL 33182
Vacation Bible School Camp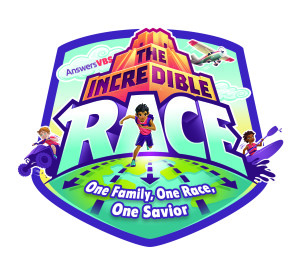 June 10 – 14, 2019
For children who have completed PreK4 through Grade 5. 
Join us for a week of games, crafts, science, music, worship, and Bible activities as we travel around the world exploring God's love for all nations. Grab your gear and prepare to set off on the race of a lifetime!  The deadline to register for VBS and Extended Day is May 31st. Walk-ins will be accepted June 10 – 14 on a space available basis.
Two convenient schedules



VBS 9:00-12:30   Cost: FREE
Extended Day 8:00-9:00a; 12:30-6:00p   Cost: $80 (lunch and snacks included)
Location: Wayside Baptist Church
7701 SW 98 Street, Miami, FL  33156
Miami Kiteboarding Summer Camp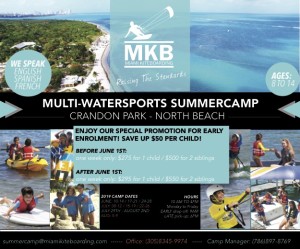 Since 2010, Miami Kiteboarding has been offering watersports summer camps to kids from 6 to 14.  Kids experience the fun of a lifetime in our natural park preserve, Crandon Park. Kids of all ages have a summer splash while learning about the environment, the ecosystem as well as ocean conservation. They enhance their coordination and therefore self-confidence both in and out of the water.  
786.897.8769 
Christophe Ribot: General Manager chris@miamikiteboarding.com 
miamikiteboarding.com/summercamp/ 
Location:
Crandon Park, North Beach, Miami Kiteboarding Concession.
6767 Crandon Blvd, Key Biscayne, FL 33149 (500 feet south of the nature center) 
Register Here!
Aurora Tutoring
At Aurora Tutoring we make learning fun! Aurora Tutoring is a private tutoring organization based in Miami, FL. Our team of college professors- graduates are carefully selected based on their ability to effectively instruct specific subjects. Sign in for our Summer Test Preparation and Get Ahead For Next School Year Programs today!
786.542.1199
inquiries@auroratutoring.net


www.auroratutoring.net


Location: 10691. N Kendall Drive Suite 302 Miami, FL 33176
Camp Broadway Miami 2019
Does your child love to PERFORM and SING and DANCE?  Give them the gift of a lifetime to learn from Broadway's Best!
Camp Broadway enrollment is now open! This year's 5th annual Camp Broadway Miami will be filled with all of the acting, singing, dancing, and fun for which Camp Broadway is renowned, but don't take just our word for it. This year, the campers' final performance on the Knight Concert Hall stage will feature highlights from Chitty Chitty Bang Bang Jr.!  Space is limited, so give the gift of enrollment today!
305.949.6722 Box Office
education@arshtcenter.org
Location: John S. and James
L. Night Concert Hall
 Sleep Away Summer Camp
The Wayne Institute
The Wayne Institute is a dynamic, 5-day sleep-away summer camp that prepares rising 9th and 10th graders for success in high school and the college admissions process. The Wayne Institute offers A take-home, step-by-step Roadmap to Success, Camp counselors who are all students at top 20 public and private institutions (including the Ivy League), and a fun, unforgettable camp experience on the beautiful campus of Palm Beach Atlantic University in Palm Beach County, Florida.
Location: Palm Beach
Atlantic University
Palm Beach County,  Florida.
Create Miami Art Summer Camp

Create Miami Summer Camps presents educational Art and Nature activities in South Miami and Kendall. Campers ages 5-12 will learn about our South Florida environment and enjoy art instruction, environmental science activities, games, splash parties, and making new friends. Themes include "Painting Paradise", "Illustration Nation", and "The Third Dimension". See all themes, dates, program fees, and sibling and multi-week discounts.
786.504.5698
caroline@createmiami.org
www.createmiami.org/programs/


Location: Tropical Audubon Society &
Central Presbyterian Church
 I Know Science Camp

 

Curriculum-based + full-day Science Camp ideal for scientists ages 5 to 11yrs.  (Hands-On Experiments – Engineering + Architecture – Programming + Robotics - Eco-Innovation – Small Groups – Outstanding Instructors – Fun & Motivating Environment – Hours: 9am-3pm – B/A Care Available)
786.633.6378
info@iknowscience.com
www.

i

knowscience.com


Location: Shops at Merrick Park
4251 Salzedo Street
Coral Gables, FL 33146
PROMO CODE: KIDDOS
Miami Music Project Summer Camp
The Summer Music Camp promises 4 weeks of intensive music instruction and fun experiences! Tailored to young musicians from beginner to advanced levels, the camp culminates with a spectacular concert and a field trip. Free of charge for all students who qualify for free/reduced lunch, including free transportation and meals.  Instruments offered: viola, violin, cello, double bass, flute, oboe, clarinet, bassoon, French horn, trumpet, trombone, tuba, percussion. Space is limited! 
786.422.5221
info@miamimusicproject.org


www.m

iamimusicproject.org


Location: Morningside K-8 Academy. 6620 NE 5th Ave.
Miami Beach Fl 33138
Frost Young Musicians' Camp
 
The Frost Young Musicians' Camp invites students from ages 6 – 18 to join our outstanding summer music camp program, held on the Coral Gables campus of the University of Miami Frost School of Music. Programs for beginners through advanced students in Classical Music, Jazz, Rock, Voice (Musical Theater, Contemporary, and Classical), Songwriting, and Composition! Bus transportation and teen dorm, too!
Be surrounded 24/7 by kids from all over the US and other countries who share your love of Music!
305.238.8937
youngmusicianscamp@gmail.com
Location: 1314 Miller Drive
Coral Gables, FL 33146
Taste Buds Kitchen Miami West
 When school is closed, we are open! From week-long camps to single day adventures, our kitchen is always active with opportunities for budding chefs. A new and unique menu is offered each day. Ages 4 to teen.
786.999.8629
miamiwest@tastebudskitchen.com
Location: 14740 SW 26 Street,
Suite 207, Miami, FL 33185
FIU Summer Treatment Program
Nationally acclaimed, the Summer Treatment Program (STP) at the Center for Children and Families is an 8-week comprehensive summer camp program for children ages 5-12 with ADHD and related behavioral, emotional and learning challenges.
305.348.0477
ccf@fiu.edu


www.fiu.edu
Location: 11200 SW 8th Street
AHC 1 Room 140
Miami, FL 33199