DECEMBER  TO JANUARY 6, 2019
The Night Garden

Fairchild Tropical Botanic Garden 10901 Old Cutler Road, Miami, FL 33156 Sunday – Thursday 6:00pm – 10:00pm Friday – Saturday  6:00pm – 11:00pm
This holiday season, a world of enchantment comes to Fairchild Tropical Botanic Garden. Come step inside the magical NightGarden, where the Tree of Wisdom talks, fairies fly before your eyes, and dandelions are 10 ft tall. Take this unbelievable journey with the whole family and watch the magic unfold. For more information visit  

thenightgarden.com

 

DECEMBER  1st
Free Family Fest – Miami Music Project

Knight Concert Hall 1300 Biscayne Blvd. Miami, FL 33132 1:30 pm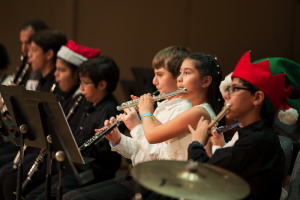 Miami Music Project is turning 10! Come to enjoy family-friendly performances by young, talented musicians who call Miami home during this special Arsht Center Family Fest series concert. Audiences will witness the transformative power of music in children's lives while kicking off this holiday season with Miami Music Project's Children's and Youth Orchestras.
SUNDAY 2ND
Arthritis Foundation Jingle Bell 5K Run
Center Court & Chico's/Talbots Parking Lot
Enjoy a Holiday themed fun and festive 5K run or walk, while raising funds and awareness for arthritis— the number one cause of disability in the US affecting more than 50 million adults and 300,000 children.  To Register for the Miami Jingle Bell Run Visit: 
www.jbr.org/miami
SUNDAY 2ND
70th Junior Orange Bowl Holiday Parade
Downtown Coral Gables
5:00 pm
  The founding event of the Junior Orange Bowl International Youth Festival! Thousands of children and young people take to the streets of Downtown Coral Gables in this celebration of active youth and community! The Junior Orange Bowl Parade is a 70-year tradition in South Florida created especially for the kids — and perfect for families. Featuring a vivid arrangement of marching bands, colorful floats, community groups and creative parade units, this Junior Orange Bowl Parade is a dazzling spectacle that is not to be missed and certainly won't be forgotten.
Free event
F
ind out more!
THURSDAY 6TH
Mercy Hospital – Tree Lighting by the Bay
3663 South Miami Ave Miami FL 33133
5:30 to 8:00 pm
Straight from the North Pole: Santa's Spectacular arrival at 6 pm!
The event also includes: Complimentary photo with Santa, Special Performances, Train ride, Free hot chocolate and churros, Pizza available for purchase, Musical Entertainment and Voluntary Toy Drive, your donation of a new unwrapped toy for a 3 to 10-year-old will help light-up a child's holiday.
Free Parking
SATURDAY 8TH
Harlem Globetrotters 2018 World Tour
Dec. 7 Rick Case Arena at NSU Dec. 8 Wastco Center at UM 2:00pm
Get tickets https://www.harlemglobetrotters.com/tickets
 SATURDAY 8TH
Tri-Rail's Winter Wonderland
Miami Airport Station 3861NW 21 St. Miami Fl. 33142 11:00 am to 3:00 pm  
  Celebrate the season with 20 tons of snow! Face Painters, Cookie Decorating, Coloring Station, Snow Playground, Bounce Houses, Food Trucks, Holiday Carolers and more! The fun starts on two select southbound trains with costumed characters followed by family activities at the station. For more information visit 
http://www.tri-rail.com/winter-wonderland
/
Free event.
SATURDAY 15TH
Mini-Me Science: Frosty Flurries
The Phillip and Patricia Frost Museum of Science 1101 Biscayne Blvd. Miami, FL 33132 10:30 am – 11:00 am
At Frost Science, we believe it is never too early to spark a curiosity for science and
recognize that young, developing minds benefit from opportunities to play and explore in safe, educational environments. Mini-Me Science is a monthly program designed for you and your little one (children ages four and younger) to share experiences that engage the senses while promoting exploration and discovery through hands-on activities that are specifically designed for early learners.  
Register here!
SATURDAY 15TH
Winter Shorts Moms Matinee or Parents Night Out

Adriane Arsht Center  - Carnival Studio Theater
It's the most wonderful time of the year to enjoy a Moms Matinee with the ladies or a Parents Night Out at City Theatre's hilarious Winter Shorts! And we've got just the ticket for parents, you are invited to bring the kids in the sleigh for a special holiday treat — theater fun just for them*!
*The Miami Children's Museum Theater Ensemble will ignite your child's imagination through performance, dance and music while you attend the theater ($20/child ages 4-12, hosted at the Arsht Center's Knight Concert Hall in the Peacock Education Center.) Limited availability for December 15, 2018 Matinee and Evening performances only. If you're attending the Matinee, drop off time is at 1:30 p.m.; if you're attending the Evening performance, drop off time is between 6:00 – 7:15 p.m.
Buy Tickets here!
TUESDAY 25 – SUNDAY 30
Irving Berlin's White Christmas Kids Night on Broadway
Adriane Arsht Center  - Ziff Ballet Opera House
This holiday season discover the perfect gift for everyone on your list! The timeless movie White Christmas is adapted for the stage in a lavish new production that The New York Times says to "put on your wish list." IRVING BERLIN'S WHITE CHRISTMAS tells the story of a song-and-dance team putting on a show in a magical Vermont inn and falling for a stunning sister act in the process. Full of dancing, romance, laughter and some of the greatest songs ever written! Give everyone the gift they're dreaming of with this merry and bright holiday  
SPECIAL KIDS' NIGHT ON BROADWAY OFFER DECEMBER 25 & 26.
Buy One Adult Ticket, Bring One Child Free!* And on Wednesday, December 26, also join us for family-friendly festivities beginning at 6:30 p.m. in the Arsht Center lobby. Use promo code KIDSNIGHT by 11:59 p.m. on December 16.
Buy Tickets here!
UNTIL DEC. 30th
The Polar Express Train Ride at Gold Coast Railroad Museum

12450 S.W. 152nd Street Miami, Florida 33177 (next to Zoo Miami)
The magical story comes to life when the train departs for a 50-minute round-trip journey to the North Pole.  Set to the sounds of the motion picture soundtrack, passengers will relive the magic of the story as they are whisked away on THE POLAR EXPRESS™. Once onboard, hot chocolate and treats are served as passengers read along with the classic children's book. Families are encouraged to wear their pajamas for the ride! For more information visit https://www.goldcoastrailroadmuseum.org/the-polar-express-train-ride
MONDAY 31st
MiChiMu's Noon Year's Eve Celebration
980 MacArthur Causeway, Miami Fl 33132       s 11:00 am – 4:00 pm     3, 2, 1, HAPPY NEW YEAR! Ring in the New Year (a few hours early) with a countdown and our biggest and best balloon drop yet surrounded by confetti! Toast to the New Year with our apple juice "champagne", and dress up for the occasion with our accessory giveaways (while supplies last).  After the balloon drop, stick around for fun activities to help you continue the celebrations during the nighttime. (Make sure to arrive by 11:30 am for the balloon drop at noon!)  Please note: the Museum will be closing at 4:00 pm. For more info visit: miamichildrensmuseum.org/events      
DECEMBER 31 TO JANUARY  4
The Phillip and Patricia Frost Museum of Science 1101 Biscayne Blvd. Miami, FL 33132 9:00 a.m. to 3:00 p.m.
Winter Break from school is the perfect time to chill out with science! Join Frost Science for a four-day camp and start the new year with some amazing experiments, discoveries, and investigations, all while creating friendships that'll extend beyond the museum walls. Winter No camp on New Years Day.
Register here: frostscience.org/event/winter-camp-friend-or-foe/
SATURDAY 5th
Healthy Kids Day at MiChiMu
980 MacArthur Causeway, Miami Fl 33132 11:00 am – 4:00 pm
Jump, skip, and hop into the New Year with games, activities, and entertainment that will get you moving, learning and living healthier! Learn some great cooking tips in our Healthy Cooking Sessions, practice your yoga moves, and see how important doctor visits are with our dolly checkups. For more info visit: miamichildrensmuseum.org/events  
SATURDAY 19th
Free Family Fest Series:
Terrance Simien and Creole for Kidz!
Knight Concert Hall 1300 Biscayne Blvd. Miami, FL 33132 1:30 pm
Creole for Kidz! and the History of Zydeco is a multicultural music experience for all ages youth, student and family audiences. With his skilled and well-traveled five-piece Zydeco Experience group, two-time Grammy award-winning Terrance Simien offers up a dynamic performance that will take you to places you've never been before! First-Access Passes will become available Jan. 3 at noon.
Free event.
Toregister visit arshtcenter.org

Saturday 16th
Second Annual Bunny's Pet Expo
The Falls Center Court 8888 SW 136th St. Miami Fl. 33176 From 11 a.m. to 5 p.m.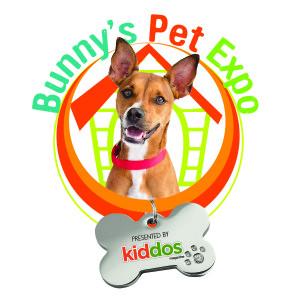 A family-friendly event for pet lovers! Bunny's Pet Expo is the perfect avenue to find pet accessories, clothes, toys & supplies, veterinarians, trainers, groomers, food, organic treats & supplements, first aids, adoptions & rescue shelters, healthcare, and pet insurance. Entertainment for the whole family, Kids Zone, Doggie Fun Zone, and much more!   Be Seen. Be Involved. Be Connected.

We are excited to invite you to participate and be part of this amazing family-friendly event, to showcase your products and connect with pet and animal lovers! Bunny's Pet Expo is free and open to the public. Free parking at the mall. 

 

*Pets are welcome! 

Pets must be current on all age-appropriate shots, vaccinations, and records in order to attend. *Rules applies, visit www.kiddosmagazine.com for more details.

For more information visit kiddosmagazine.com or call 786.260.8492

Free admission and free parking

 

 

 
Calendar Submissions
Submit your event information for Kiddos calendar to info@kiddosmagazine.com Include event name, location, address, date and time, cost, a brief description, contact, and image. Events will be listed based on availability and have to be kids and family related.