Book you winter stay!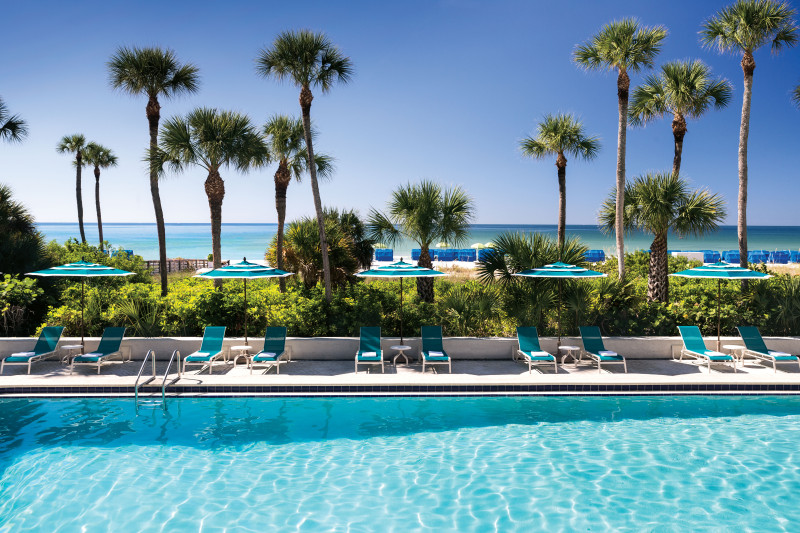 Situated on the stunning beaches of Florida's west coast on Longboat Key off the coast of Sarasota, The Resort at Longboat Key Club boasts your typical Florida amenities amped up a notch – or ten. Think 45 holes of PGA-approved, championship golf courses and 20 tennis courts making up the award-winning Tennis Gardens. The perfect getaway for families of all sizes, guests have a ball on the stand-up paddle boards, boogie boards and kayaks where dolphin sightings happen on a regular basis. Connecting with nature and wildlife is a major draw for families and during turtle season from around October to March, the resort allows kids and families to release baby turtles into the ocean (kids love naming their turtles before letting them go!). Plus, the resort's suites are large enough to accommodate the whole family. All suites come equipped with full kitchens, washers and dryers for laundry, and multi-bedroom suites are available for larger families.
Parents traveling to The Resort at Longboat Key Club don't have to compromise a kid-pleasing vacation – this 410-acre golf & tennis resort is a playground for all. From ice cream socials and PJ parties to nature walks and drive-in movies on the golf greens with golf carts, Camp Loggerhead (named after the native sea turtles that nest right on the resort's beach) provides a fun and captivating kids club where they can explore and create together through a variety of fun games and arts and crafts. Upon leaving, fellow Loggerheads can even take home a little Camp Loggerhead memory in the form of a plush turtle. The camp is open every Tuesday through Saturday for children between 5 and 12 years old.