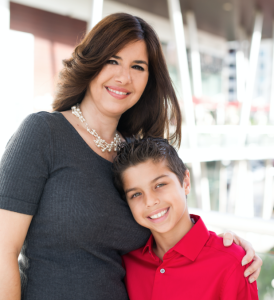 Sparkling Memories!
I love this time of the year! I love to give back and teach my child the different ways and reasons we can contribute with those in need to make a strong community; not just during Christmas time but all year around.
As parents, we want to give to our kids all what they need, but the most important gifts are the ones that last a lifetime. "5 Priceless (and free) gifts for parents to give to their child" brings you thoughtful tips for this Holiday Season, gifts that every parent may bless their child with.
Looking for healthy snacks this Holiday season? Homemade Peppermint Hot Chocolate! Check out the recipe.
Where to go with our Kiddos? Don't miss our calendar with family-friendly events and places in Miami this holiday season.
To close this year full of interviews our Kiddos Kid Reporter had the opportunity to meet with City of Doral Mayor Luigi Boria and learn more about challenges and accomplishments he has encountered as Mayor of Doral.
Dress in red, spend quality time with your family and loved ones, cook favorite holiday dishes, connect and build great memories! "Strong families accomplish much more by working together".
"Wishing you all the best this Holiday season, enjoy this edition and remember to give where you see a need. Find a local charity organization, and give yourself the best gift ever…the gift of giving.
Thanks for reading!
Veronica Lepere
Kddos Magazine's Publisher
vlepere@kiddosmagazine.com