Movie Reviews For Your Kids And Family
August and September brings a sea of monsters, a little plane who's afraid of heights, a confirmed bachelor who ends up caring for six kids, and a brand new "Cloudy With a Chance of Meatballs". Here's a sneak peek at what's new in theaters.
August
PERCY JACKSON: SEA OF MONSTERS
PG for fantasy action violence, some scary images and mild language. In theaters 8/07 (2D, 3D).
Ok for kids 7+.
This sequel to 2010′s "Percy Jackson & the Olympians: The Lightning Thief" finds Logan Lerman reprising the title role. Based on Rick Riordan's book "The Sea of Monsters," Percy, accompanied by his friends Annabeth Chase, Clarisse La Rue and Tyson, his half brother, goes on a journey to the Sea of Monsters to retrieve the Golden Fleece and save Camp Half-Blood. Directed by Thor Freudenthal, this movie also stars Sean Bean, Stanley Tucci, Missi Pyle, Jake Abel, and "Buffy" alum Nathan Fillion and Anthony Head.
PLANES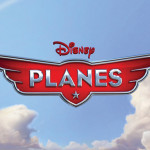 Not yet rated; likely PG. In theaters 8/09.  Ok for kids 6+.
This cute animated family movie from Walt Disney Studios (think "Cars," only with planes) follows Dusty (voiced by Dane Cook), a cropdusting plane who dreams of competing in a famous aerial race. The problem? He's afraid of heights. With the support of his mentor Skipper (Stacy Keach) and a host of new friends, Dusty sets off to make his dreams come true. Directed by Klay Hall ("Tinker Bell and the Lost Treasure"), this movie also features the voices of Val Kilmer, Julia Louis-Dreyfus, Teri Hatcher, Brad Garrett and John Cleese.
ONE DIRECTION: THIS IS US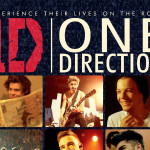 Not yet rated; likely PG. In theaters 8/30. Ok for kids 9+.
Directed by documentary king Morgan Spurlock ("Super Size Me") and produced by "The X Factor's" Simon Cowell, this film offers an all-access look at life on the road for the boy band known as One Direction. Blending live concert footage and backstage goings on, we learn the remarkable story of Niall, Zayn, Liam, Harry and Louis' meteoric rise to fame, from their humble hometown beginnings and competing on "The X-Factor," to conquering the world and performing at London's famed O2 Arena.
September
TIO PAPI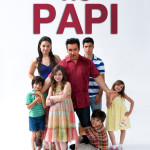 PG for brief language, thematic elements and mild rude humor. In theaters 9/06. Ok for kids 8+.
Directed by Fro Rojas, this heartwarming dramedy is an upbeat story about life's unexpected surprises. It stars Joey Dedio as Ray Ray Dominguez, a confirmed bachelor who dreams of leaving the barrio for a more carefree existence in Miami. Then one day everything changes and he becomes a reluctant "Tio Papi" – aka Uncle Daddy – to his sister's six children ages six to 16. Now, in charge of raising this energetic (and expensive) clan, Ray Ray must make important decisions on what life really is all about – family.
CLOUDY WITH A CHANCE OF MEATBALLS 2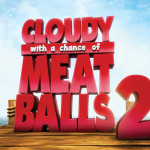 Not yet rated; likely PG.
In theaters 9/27. Ok for kids 6+.
Picking up where the 2009 movie left off, this movie finds Flint Lockwood (voiced by Bill Hader) invited to join the Live Corp Company and use his gift for invention for the good of mankind. Just as young Flint prepares to go to work for his hero Chester V (Will Forte), the young genius learns that his water-to-food machine is not only still functional, but it's also started cross-breeding animals with food. In order to prevent a growing army of "foodimals" from escaping isolation on an island and wreaking havoc on the mainland, Flint and his friends will have to do battle with such delicious, but deadly, hybrids as the ferocious tacodiles, slithering apple pie-thons, and vine-swinging shrimpanzees. Cody Cameron and Kris Pearn direct this cute movie also featuring the voices of Anna Faris, James Caan, Kristen Schaal, Terry Crews, Andy Samberg, Neil Patrick Harris, and Benjamin Bratt.
Jane Boursaw is founder and editor-in-chief of Reel Life With Jane, a family entertainment site specializing in movies, TV and celebrities. Visit her at www.reellifewithjane.com or email jboursaw@charter.net.