Looking for a great summer camp program for your kiddos?
The right Summer Camp will provide your Kiddos lifelong memories and skills. A place where boys and girls will learn to be independent, about teamwork, values and of course they will enjoy an unforgettable summer full of action, camp experience, fun, and new summer friends!
 2019 Kiddos Coolest Summer Camps!
Frost Science Summer Camp

Summer camp at the Phillip and Patricia Frost Museum of Science in Downtown Miami's Museum Park, taking place from June 18 – August 10, provides an unforgettable experience for rising K – 8th graders looking to dive deeper into the science topics explored in the museum's Aquarium, Frost Planetarium, and exhibitions. Before and aftercare is available for an extra charge. Space is limited, so reserve your spot today!
305.434.9564
camp@frostscience.org
www.frostscience.org/camps/
Location: 1101 Biscayne Blvd. Miami, FL. 33132
Register here!
Summer Theatre Academy at  the University of  Miami

The Summer Theatre Academy at the University of Miami promises six weeks of fun and learning! Your child will gain valuable theatre skills, confidence, self-esteem, and a love of creativity, through theatre games and acting exercises led by our well-trained, caring staff. Each group of students receives specialized training for their age group.
 305.284.4474
sta@miami.edu
www.as.miami.edu/sta
Location: 1231 Dickinson Dr.
Coral Gables, FL. 33146
Register here!
Miami Children's Museum Explorers Summer Camp
Join us this summer as we take a blast through the past! Discover different countries, cultures, art, music and, science! Campers will take a blast through the past discovering ancient civilizations and time periods. Throughout the summer our explorers will participate in some of the oldest festivals and traditions, create artifacts and tools from prehistoric humans, design clothes from the renaissance period, build famous architectural structures, and prepare meals from different cultures.
Coconut Grove Sailing Club Instructional Center
Spring & Summer Camp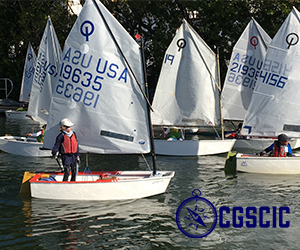 305.444.4571 ext. 18 
info@cgscic.org
www.cgsc.org
Location: 2990 S. Bayshore Drive
Coconut Grove, FL 33133


Register here!
JFTA  Summer Tennis Camp


Enroll in up to 10 one-week sessions (June 11 – August 17, 2018) with half-day and full-day options for kids of all levels, ages 3–16. Each day includes fun and instructive games, drills, and match play with coaching by certified tennis professionals. We offer before and after-care and provide all equipment.  
305.235.9200
jane@janeformantennis.com
janeformansports.com/
location:
Dave and Mary Alper JCC 11155 SW 112th Ave Miami, FL, 33176
Miami Kiteboarding Summer Camp
786.897.8769  Christophe Ribot: General Manager chris@miamikiteboarding.com  miamikiteboarding.com/ summercamp/   Location:
Crandon Park, North Beach, Miami Kiteboarding Concession.
6767 Crandon Blvd, Key Biscayne, FL 33149 (500 feet south of the nature center) 
Register Here!
 Viva el Español Spanish Immersion Summer Camp
305.666.6609
robertogiuffredi@

cs.c

om
vivaelespanol.com


Location: 5275 Sunset Drive
Coral Gables, FL. 33143
Online Registration