Looking for a great summer camp program for your kiddos?
The right Summer Camp will provide your Kiddos lifelong memories and skills. A place where boys and girls will learn to be independent, about teamwork values and of course they will make new summer friends!
 2018 Kiddos Coolest Summer Camps!
Frost Science Summer Camp

305.434.9564
camp@frostscience.org
www.frostscience.org/camps/
Location: 1101 Biscayne Blvd.
Miami, FL. 33132
Register here!
Summer Theatre Academy at  the University of  Miami

305.284.4474
sta@miami.edu
www.as.miami.edu/sta
Location: 1231 Dickinson Dr.
Coral Gables, FL. 33146
Register here!
Coconut Grove Sailing Club Instructional Center
Spring & Summer Camp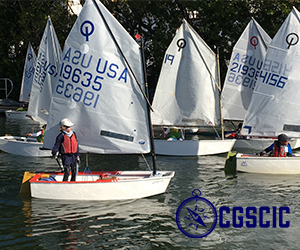 305.444.4571 ext. 18 
info@cgscic.org
www.cgsc.org
Location: 2990 S. Bayshore Drive
Coconut Grove, FL 33133


Register here!
JFTA  Summer Tennis Camp


YMCA Summer Camps
305-254-0310
ktarlecky@ymcasouthflorida.org
ymcasouthflorida.org
Location: 9355 SW 134th Street Miami FL 333176 OR
Indian Hammocks 11395 SW 79th St, Miami, FL 33173
Register here!
Miami Kiteboarding Summer Camp
786.897.8769  Christophe Ribot: General Manager chris@miamikiteboarding.com  miamikiteboarding.com/ summercamp/   Location:
Crandon Park, North Beach, Miami Kiteboarding Concession.
6767 Crandon Blvd, Key Biscayne, FL 33149 (500 feet south of the nature center) 
Register Here!
Weekend PE Summer Camp
location: Kids Bubble Fitness Program at Tropical Park  
Bring Weekend PE to your Summer Camp or Summer Party
 Viva el Español Spanish Immersion Summer Camp
305.666.6609
robertogiuffredi@

cs.c

om
vivaelespanol.com


Location: 5275 Sunset Drive
Coral Gables, FL. 33143
Online Registration 
Mini Canes Recreational Sports Camp