Looking for a great summer camp program for your kiddos?
The right Summer Camp will provide your Kiddos lifelong memories and skills. A place where boys and girls will learn to be independent, about teamwork values and of course they will make new summer friends!
 2017 Kiddos Coolest Summer Camps!


Zoo Miami's Summer Camp nourishes our children's innate connection with nature while reinforcing life science concepts. Our education professionals immerse children ages 4-12 in the world of wildlife using the zoo's living classroom. Zoo Miami's multi-disciplinary approach provides children with an invaluable educational experience while having a stampede of fun
305-255-555
education@zoomiami.org
www.zoomiami.org
Zoo Miami, 12400 SW 152 Street, Miami, FL 33177

  Frost Science Summer Camp
 Summer Theatre Academy at UM

 

305.284.4474
sta@miami.edu
www.as.miami.edu/sta
1231 Dickinson Dr.
Coral Gables, FL. 33124


Register here!

Explorers Summer Camp at Miami Children's Museum
305.373.5437 ext. 112
980 Macarthur Causeway Miami, FL 33132
JFTA  Summer Tennis Camp


Wise Choice Summer Camp
305.630.3600
info@wisechoicesummercamp.com


w

isechoicesummercamp.com


10481 N. Kendall Dr.
Suite D-200,
Miami, FL 33176


Register here!

Camp Broadway Miami
305.949.6722 Box office
education@arshtcenter.org


www.arshtcenter.org


1300 Biscayne Blvd.
Miami, FL. 33132


Register here!
 The Factory of Fun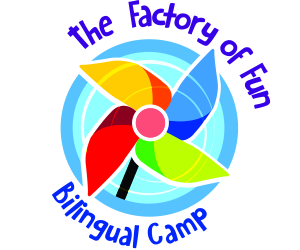 Brickell, Hallandale, Tamarac, Pembroke Pines, Weston
Phone: 954-642-2332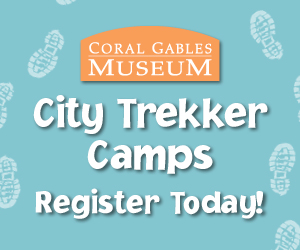 City Trekker Camp Programs at CGM
305.603.8067
education@coralgablesmuseum.org
www.coralgablesmuseum.org
Coral Gables Museum
285 Aragon Avenue,
Coral Gables, FL. 33134
Register here!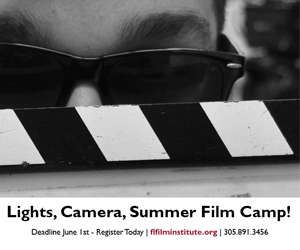 Lights, Camera, FFI Summer Film Camp

305.891.3456
info@flfilminstitute.org
www.flfilminstitute.org
Coral Gables Art Cinema
260 Aragon Avenue,
Coral Gables, FL. 33134
Register here!
The Culinary Academy Summer Camp at The Biltmore
JR Golf Summer Camp at The Biltmore

 Coconut Grove Sailing Club Instructional Center
Spring & Summer Camp
305.444.4571 ext. 18 
info@cgscic.org
www.cgsc.org
2990 S. Bayshore Drive
Coconut Grove, FL 33133


Register here!
Mini Canes Recreational Sports Camp
Mathnasium Summer Camp

Broadway Summer Camp 
its Miami's Best Bilingual Summer Camp (selected by Magazines and Awards 5 years in a row) with locations in Downtown Miami and Doral, our very own #BroadwaySummerCamp is the coolest and one of the finest of performing arts summer camps in South Florida. This year we will be performing Dreamwork's Madagascar and the super musical; Hairspray – With 10 years of experience and a perfect safety record, we guarantee you the best summer camp for your child. Register before April 30th and receive a 5% discount.
 786.339.4577 

 Downtown Miami – 1490 Biscayne Blvd, Miami Fl 33132

Doral- 2200 NW 87 Ave. Miami Fl 33172